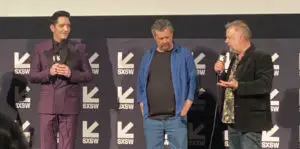 Film Threat finally returned in person to the SXSW Film Festival and ate a lot of BBQ, drank some Lone Star, and saw a few movies. Well, a lot of movies. So if you weren't like most people (or filmmakers and publicists) who checked the Film Threat website 50 times a day, we thought we'd make it easy for you and create one story that includes everything we did and saw from SXSW in the comfort of our homes. (This is like our final book report and was put together by Film Threat's Alan Ng and Sabina Dana-Plasse, who were on the ground in Austin; and Andrew Stover, Benjamin Franz, Bradley Gibson, Hanna B., Jason Delgado, Josiah Teal, Michael Talbot Haynes, and Rob Rector, who whipped out their laptops and iPads at home.)
Enjoy this round-up of SXSW coverage, including Film Threat reviews and reviews from Film Threat's YouTube channel. Okay, we're dialing up more BBQ and whatever beer we have in our respective fridges. See you at the 2023 SXSW fest for more! 
Check out all of our SXSW 2023 movie reviews, including…
Air, Angel Applicant, Another Body, Art for Everybody, Blackberry, Chronicles of a Wandering Saint, Dungeons & Dragons: Honor Among Thieves, Geoff McFetridge: Drawing of Life, Food and Country, Ice Merchants, Is There Anybody Out There, John Wick: Chapter 4, Kite Zo A: Leave the Bones, Late Night with the Devil, Little Richard: I am Everything, National Anthem, Pay or Die, Pure O, Scrambled, Sister & Sister (Las Hijas), The Family Circus, This World is Not My Own, Until Branches Bend, You Can Call Me Bill, You Were My First Boyfriend.
Festival Highlights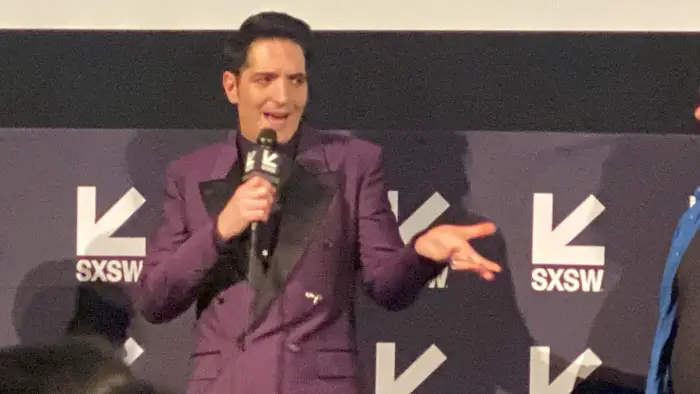 David Dastmalchian plays a late-night talk show host turns to demonic sources to keep his show alive in Late Night with the Devil.
Disney Parks President Josh D'Amaro brings Disney Blue Sky concepts to SXSW and this year's crew of storytellers. One idea is a standalone wandering animatronic.
In Scrambled, Leah McKendrick writes/directs/stars as a coming-of-age story of a 30-something looking for love and freezing her eggs.