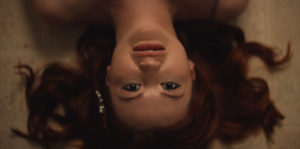 SXSW FILM FESTIVAL 2023 REVIEW! It's so hard to pull off comedy, yet Leah McKendrick comes off as a shining star writing, directing, and starring in her feature film, Scrambled. At the risk of sounding out of touch, this comedy is one of those movies where I don't exactly fall in the film's demographic. It addresses the growing concern among thirty-something women caught at a crossroads between career over family and the biological certainty that if one doesn't have a baby now, the chances of having a safe and healthy birth decrease over time.
Nellie (Leah McKendrick) is one such woman caught at that crossroads. She is somewhat of a mess, personally. Her soul sister, Sheila (Ego Nwodim), is pregnant and about to get married. She also recently broke up with her longtime boyfriend, who's now engaged and pregnant, to the great disappointment of her father, Richard (Clancy Brown). Nellie's life has not quite reached her full potential with a floundering Etsy jewelry business and her inability to find a lasting relationship in her series of one-night stands.
It's here that the filmmaker walks us down two paths. The first path sees Nellie take her biological clock into her own hands by undergoing the expensive and painful process of freezing her eggs. Here, she must put herself through an arduous series of injections and suffer a doctor (Feodor Chin) with a very unusual bedside manner. The other path has Nellie connecting with and sometimes hooking up with past boyfriends and lovers as a way to rekindle a relationship that never happened. We soon learn that she has left behind a long trail of broken men or men who broke her. Let's also not forget the one who got away.
Scrambled is one of those movies that you might be tempted to pass because "it's not for me." Look, I get that a story about a thirty-something harvesting her eggs is not exactly relatable to the "masses." But if you're a fan of good, funny, and insightful writing, I highly suggest giving McKendrick's film a go.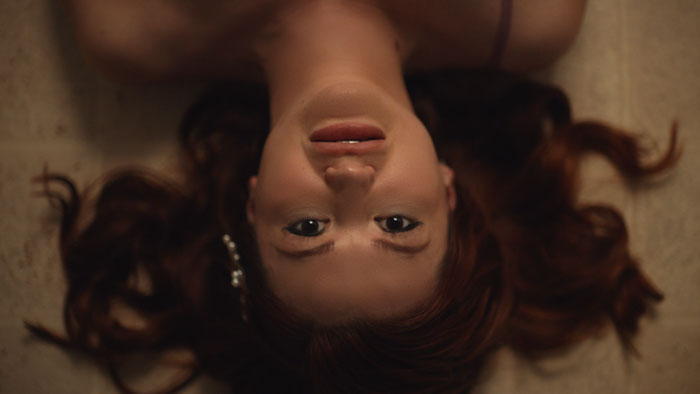 "…Nellie take[s] her biological clock into her own hands…"
From a writing standpoint, this is top-notch. Nellie is a highly flawed character and goes through a very steep character arc. Clearly, the filmmaker put a lot of thought, and I'm sure a lot of herself, into the role. Nellie has a lot to learn about not only the L.A. dating scene for women past their 20s but has to face the realities of the person she's become at this point.
The dialogue feels authentic to this situation, as do the jokes. The one-liners, observational humor, and bit of sexy slapstick all land. McKendrick knows smart, dark comedy. She uses some amazing symbolism with avocados that will have the audience bursting with laughter. Yes, there is a let's-wrap-up-the-sum-total-of-my-life speech at the end, yet the brilliant storytelling buys the filmmaker the right to use this rom-com trope.
Lastly, Scrambled has some great supporting players. It's great to see Ego Nwodim play a funny character that lasts longer than an SNL sketch. Now add the likes of Yvonne Strahovski, June Diane Raphael, Adam Rodriguez, Mimi Kennedy, Max Adler, and Harry "f*****g" Shum, Jr., and you've got yourself a packed movie.
I don't usually like to call out studios, but Lionsgate is going to have an amazing year with Plane and John Wick 4. The beauty of this success is that they'll take risks with great emerging filmmakers like Leah McKendrick. Though the subject matter of Scrambled is very specific, it's one of those stories that will touch a much bigger audience thanks to the brilliant storytelling of its writer, director, and star.
Scrambled premiered at the 2023 SXSW Film Festival.