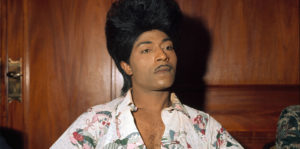 If you don't know Little Richard, you will because director Lisa Cortés holds nothing back in Little Richard: I Am Everything. The filmmaker reveals the legendary rock star's life and his infinite influence on popular music and entertainment culture in her multi-faceted documentary. She educates and explains the depths, passion, and dedication of Little Richard, born Richard Wayne Penniman, one of 12 children in Macon, Georgia, poor and black but raised by a devoted, religious mother with an estranged father.
Little Richard was committed to his art and musical talent once he discovered singing in church and playing the piano at a very early age. But, it would not be long before his influence would be known throughout the world, especially with the multitude of rock stars whom he touched, including Mick Jagger, David Bowie, The Beatles, and Jimi Hendrix, among many others. Of course, there's also the endless amount of celebrated music and art legends, including filmmaker John Waters, whose mustache is his "twisted" homage to Little Richard.
The energy and enthusiasm that propelled Little Richard into the spotlight and his constant drive to explore and break boundaries were enormous, just like his personality. But, once on the road to success, even as a queer black man from the segregated South, he never stopped caring about people nor let anyone bother him or take him down. Sadly, there were plenty of bigots out there ready to crush him.
"…explains the depths, passion, and dedication of Little Richard, born Richard Wayne Penniman…"
The story of Little Richard: I Am Everything is supported by fantastic research, interviews, archival images and footage, and wise scholars who deconstruct the many levels of the famed musician. They pinpoint a post-World War II economy, government, and culture where things were changing as the factors allowing Little Richard to flourish. There is also a focus on how and why he existed in a tormented state. Little Richard struggled with his relationship with God in his life, as well as being queer.
Even though Little Richard's music never gets old with hits that include "Tutti Frutti," "Lucille," and "Good Golly Miss Molly," his iconic existence with his powerful piano playing, stage presence, and persona prevail even more. Hilarious clips of Pat Boone singing Little Richard's songs are almost too ridiculous to believe they are real. His coined line, "shut up," was accepted and cherished, and he knew being flamboyant was here to stay, which the film honors on many levels. Of course, Little Richard had influencers who inspired his look and music. He also had a drug addiction. Yet, he was different from any other artist in the rise of rock 'n' roll music as a genre and acceptance of all people and their sexuality, which Cortés covers in great length, including interviews with Billy Porter, among others.
However, Little Richard suffered from a very real sense of unappreciated leadership, which eventually was addressed by receiving a Grammy Lifetime Achievement Award as an architect for rock 'n' roll, finally getting what he deserved. Cortés's devotion to creating a film in honor and respect of Little Richard is also one of achievement and understanding for those who have been marginalized for being who they are. Although there are times when the glitter effects present throughout Little Richard: I Am Everything are a bit over the top, her inclusion of a new generation of artists who look to Little Richard as part of their work was much appreciated. It brilliantly connects the past, present, and future.
Little Richard: I Am Everything screened at the 2023 Sundance Film Festival.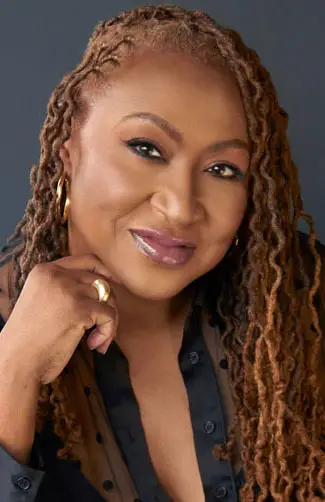 "…brilliantly connects the past, present, and future."