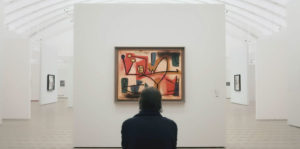 SXSW 2023 FESTIVAL REVIEW! Directed and edited by Ken August Meyer, Angel Applicant is an inventive and life-affirming documentary centering on Meyer himself, an art enthusiast afflicted with a severe form of scleroderma. If you aren't aware, scleroderma is a rare autoimmune disease in which an overactive immune system impedes proper tissue function in muscles and joints. For Meyer, living with scleroderma is physically challenging; his whole body is becoming stiff, and his lungs are more susceptible to damage. Notwithstanding, he radiates positivity and finds comfort in deconstructing art.
Meyer begins by introducing himself as if the viewer happened to be right in front of him. "I'm nervous to meet you because you'll notice something… strange. You probably won't ask about it, but your eyes will." Meyer then talks about the downward progression of his hands and how he feels a painfully cold or burning sensation in his fingers. He does this while combining fun, imaginative footage of popsicles, hotdogs, and action figures to go with the rather worrying descriptions of what is happening to his body.
"…an art enthusiast afflicted with a severe form of scleroderma."
Meyer's voice-over throughout Angel Applicant maintains a vibrant tone. He makes certain that you, the viewer, do not pity him or think for a second that he is unhappy. Sure, there are days when he is visibly frustrated and exhausted, both emotionally and physically. But he's always optimistic and especially curious as to how art reflects reality and conveys feeling and passion. Meyer is spellbound by the works of Swiss-German artist Paul Klee, who passed away in 1940. Although Klee didn't know it then, he was also afflicted with scleroderma. With every painting, Meyer feels as if the artist is speaking to him through his art.
Meyer isn't erroneous in thinking that art is speaking to him. Art, by nature, elicits feeling and interpretation from inquisitive minds. The meshing of colors, the creation of shapes, and the overlapping of lines tell a story rooted in emotion and personal experience. In the case of Klee, his works are incredibly evocative, steeped in cubism and expressionism. While he may have passed away, Meyer appreciates his resolve as an artist who didn't let his disease stop him. The subject commits just as profoundly to forging on in life despite physical setbacks.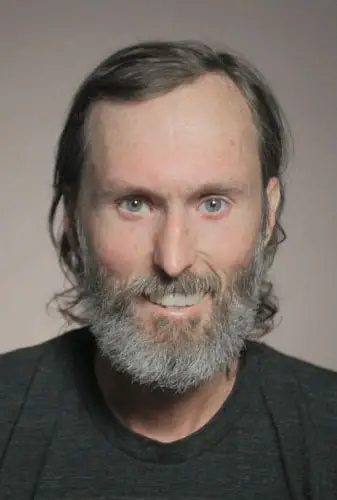 "…reminds you of the power of family, positive thinking, and art."