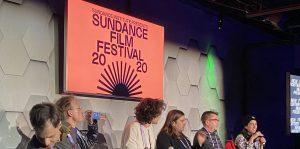 The Film Threat team descended upon the icy tundra of Park City, Utah, in January 2020, seeking shelter indoors and set to see as many films as possible. Film Threat fought to bring you reviews from the 2020 Sundance Film Festival along with coverage of the party scene and some perspective on this massive celebration of groundbreaking films and exciting new voices in cinema.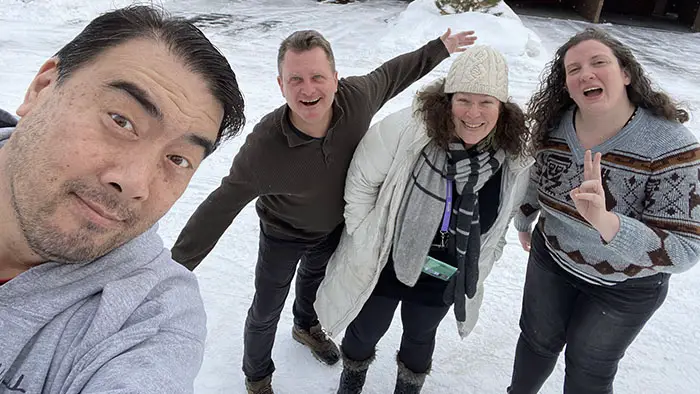 Alan Ng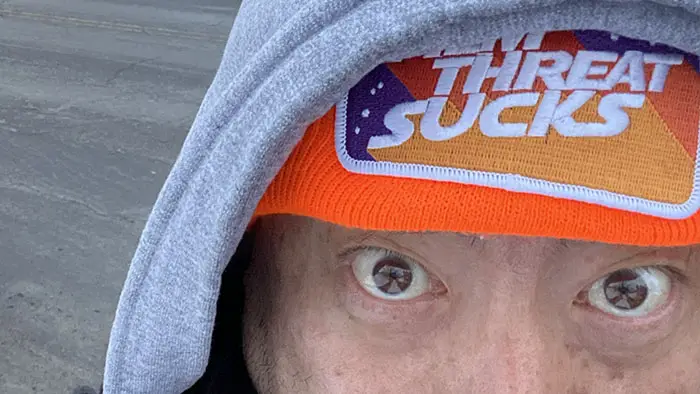 Years attending Sundance: First-time newbie.
Sundance 2020 Films Seen: And Then We Danced, Are You Hungry?, Downhill, Happy Happy Joy Joy, Horse Girl, Iron Bark, Love Fraud, Miss Juneteenth, Shirley, Some Kind of Heaven, Summertime, Sylvie's Love, The Evening Hour, Wendy
Fave Sundance 2020 Film: The Evening Hour for best film and Q&A. 
Tales from the Film Threat Condo: We lucked out, and our condo was literally across the street from four of the Sundance Venues. Also, Utah BBQ is not that good.
Lorry Kikta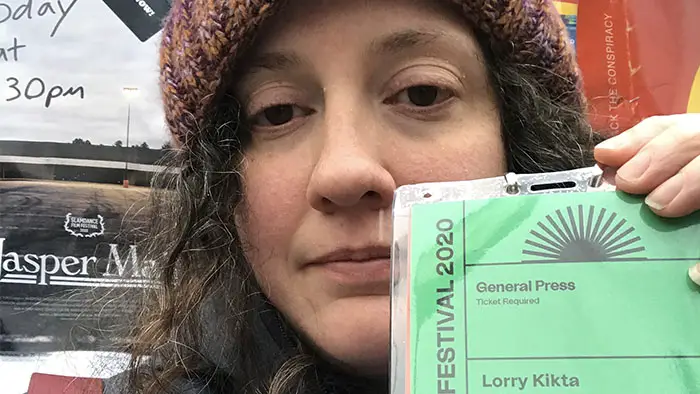 Years attending Sundance: This is the second time I've been in Park City during Sundance, the first time I was there I was actually at Tromadance, Troma's answer to the festival. It's been 12 years, and this was my first time going as a critic.
Sundance 2020 Films Reviewed: Beast Beast, Come Away, Dinner In America, Four Good Days, High Tide, I Carry You With Me, Kajillionaire, Nine Days, Nowhere Inn, Once Upon A Time in Venezuela, Possessor, The Last Thing He Wanted, The Ride, Uncle Frank
Fave Sundance 2020 Film: I can't pick just one, I have four, sue me! Dinner In America, I Carry You WIth Me, Possessor, Nine Days
Best Party or Lounge: I was very boring and all business this go-round in Park City. I only attended one party! It was Planned Parenthood's Sex, Politics, Film & T.V. Reception. It was great. I got a tote bag (one of approximately four million I acquired during my time in Park City), free food, and booze. Let me tell you. The altitude makes one tipsy much quicker than one may get at sea level. This event wasn't just an opportunity for me to get free stuff, however. It was an informative event that discussed Planned Parenthood's involvement in the entertainment industry to help tell accurate stories about women's health. I'm glad I went!
Tales from the Film Threat Condo: Since I'm located in New York, this was the first time I met L.A. based Alan Ng and Norm Gidney, and Sun Valley-based Sabina Dana Plasse. I really enjoyed doing podcasts with the crew. Also, I've never eaten so much frozen food in my entire life—breakfast burritos for days.
Best Sundance Post-Screening Experience or Q&ampA: This one is hard. I loved the Q&A for Nine Days because Edson Oda brought out almost every person who worked on the film on stage (which doesn't happen normally). However, I think my favorite one was Dinner In America just because the energy was so high and everyone was really happy to be there, and the cast and crew are such great people!
Celebrity Sighting: Jessie Williams…drooooooool.
Norman Gidney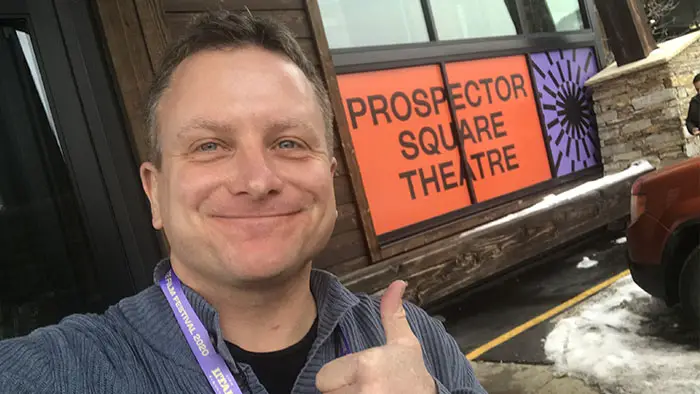 Years attending Sundance: This was my second consecutive year, and it was just as amazing as the first time, just a lot more work.
Sundance 2020 Films Reviewed: A Thousand Cuts, Amulet, Assassins, Bad Hair, Church and the Fourth Estate, Crip Camp, Disclosure: Trans Lives on Screen, Feels Good Man, His House, Impetigore, Mucho Mucho Amor, Possessor, Relic, The 40-Year-Old Version, The Night House, The Shawl, Welcome to Chechnya
Fave Sundance 2020 Film: Welcome to Chechnya
Best Party or Lounge: The Party that happened every night at the Film Threat Condo where I threw my pajamas on and wrote whilst sipping wine.
Tales from the Film Threat Condo: The place was a snug fit, but Alan, Lorry, and I worked the space like pros.
Best Sundance Post-Screening Experience or Q&A: Welcome to Chechnya. The makers of Welcome to Chechnya literally risked their lives to bring an important film about my community to the screen. The draconian tricks they used to film inside government offices, out in public, and in a total police state bent on violence toward the queer community was nothing short of heroic. They shared their stories, and I got to thank them for their work.
Celebrity Sighting: When I ran into Isabella Rossellini and got to tell her that she was beautiful. Her answer? "All gay men think I am beautiful. The straight ones say I'm too old."
Sabina Dana-Plasse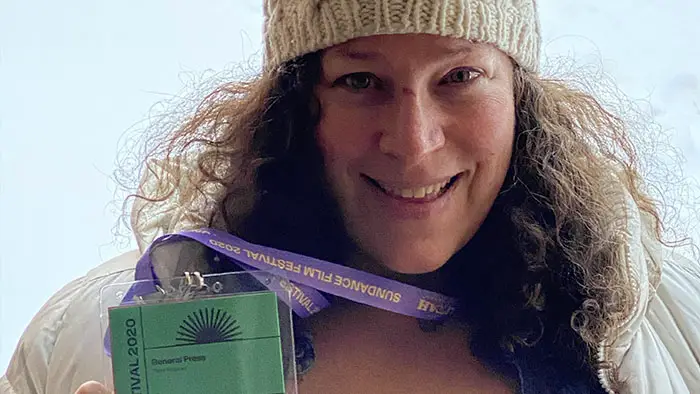 Years attending Sundance: 14 years and once even earlier
Sundance 2020 Films Reviewed: Aggie, Black Bear, Cuties, On The Record, Promising Young Woman, The Assistant, The Go-Gos
Fave Sundance 2020 Film: The Go-Go' s—they were all in attendance!  
Best Party or Lounge: Did not fulfill my party needs as I have in the past, BUT I did attend the Montana Film Commission and Boise Film Foundation party on opening night—it was packed and hot, but Party Animal Vodka was flowing!
Best Party I Crashed: n/a. I did, however, have coffee with a woman at the Fresh Market Starbucks, and we had a very meaningful conversation about the importance of independent film and film festivals.
Tales from the Film Threat Condo: Participated in my first podcast ever and can't wait to do more with these folks!
Best Sundance Post-Screening Experience or Q&A: As I was waiting to see Promising Young Woman at The Ray. I met a woman in line who knew me from past festivals and sat with her and met her girlfriend's who work for Final Draft. The best line from our group film experience was, "even though we can't party anymore like we used to because we can't handle the hangovers, we can still enjoy a glass of wine and talk about films."
I have to add, the Q & A for On the Record was perhaps the most fiery I have ever experienced at any film festival.
Celebrity Sighting: Besides from the audience looking on stage, Hilary Clinton walking on Main Street surrounded by security.
Most Surprising Thing About Sundance 2020: I found a parking space for an entire day without paying for all my screenings at The Library.
More Sundance Reviews from Film Threat's Remote Team Coverage
Here's the review round-up from our remote team who was unable to join us in Park City, but were there in spirit.
Alex Saveliev: Identifying Features
Andrew Stover: Acasa, My Home
Bradley Gibson: Leap of Faith
Enrique Acosta: Danny's Girl
Hanna B: Luxor, Summer White, Yalda–a Night for Forgiveness
Malik Adan: Residue
Matthew Roe: Lovemobil, The Mountains Are A Dream That Call to Me