NEW TO NETFLIX! The tensions surrounding Washington, D.C.'s identity as a people, physical space, and culture are laid bare through a personal tragedy in Merawi Gerima's Residue. The film centers on prodigal neighborhood son Jay (Obinna Nwachukwu), and his return to the Chocolate City that's no longer chocolate, and not quite what he remembers. To start with, Jay comes home to find that developers are continually haranguing his parents. As he gets reacquainted with his old stomping grounds, it feels as if white people are popping up all over the place. Plus, many of his childhood friends have been sidelined to the fringes of their neighborhood.
All the while, Jay cannot find his best friend, Demetrius. Amid it all, there's a near unspoken hostility he feels, even from his closest relationships. On its face, one could say the film is blatantly flat about how it addresses the themes of gentrification, otherness, and complex race-and-class dynamics. But such a read would not only be pedestrian, but it'd also be wrong. Residue is a delicately balanced film that lands its points while exploring these conversations from angles that are often unseen.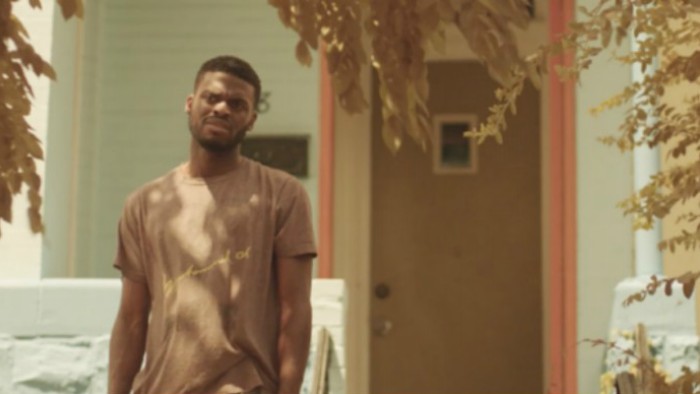 "As (Jay) gets reacquainted with his old stomping grounds, it feels as if white people are popping up all over the place."
To that end, Residue is not a strictly linear film. Jay's struggles with his mental state open a variety of subjective spaces that Gerima illustrates beautifully in explicit and implicit ways. The most graceful of which is a shared dreamscape wherein Jay reconnects with an old mentor. Without spoiling anything, it's a pointed and perfect spin on the tired trope of visiting an imprisoned friend, and it's worth every minute.
As Jay journeys through his memories and the shifting landscape of D.C., we're privy to a profoundly intimate network of naturalistic moments and interactions. Gerima's story itself encourages this, but what makes it work is cinematographer Mark Jeevaratnam's camerawork. Through it, viewers are given a constantly furtive point of view. This manifests most as Jeevaratnam's camera tucking itself into corners of a space and sticking there as scenes play out, as though we're spying on the secret lives of these people.
"…everything you know and love is being twisted to conspire against your sanity and your life."