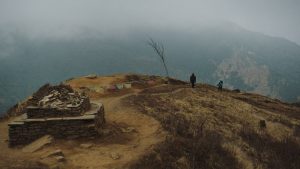 SUNDANCE 2020 FILM FESTIVAL REVIEW! The mountains of Nepal have long been heralded for their pristine beauty. People flock from across the world to hike the trails and absorb the scenery. However, for those who live betwixt the peaks, gainful employment, outside of guiding hiking parties, is rather sparse. Though many young people leave the insular mountain communities to seek opportunity elsewhere, there still exists a thriving and ancient culture that is woven into the landscape. Cedric Cheung-Lau has mostly been a career-long gaffer. But with their feature directorial debut The Mountains Are a Dream that Call to Me, they take to the well-worn pathways snaking through these mountains as a means to contemplate our relationships with our homes and how to perceive these places in new lights.
Tukten (Sanjay Lama Dong) is a young Nepali man who has been set up by a friend to be a chef in Dubai. The catch is that he has only a few days to travel from his home in the shadow of Annapurna Massif before the job is given away. While on the trail, he crosses the path of the older Australian woman Hannah (Alice Cummins), who is walking from one village to another while sightseeing. Though Tukten's time is dwindling, feelings from an unknown source compel him to keep Hannah company on her trek. As the pair continue their journey, their relationship with both the land, its people, and one another is thrown in sharp relief as they confront hidden elements of themselves.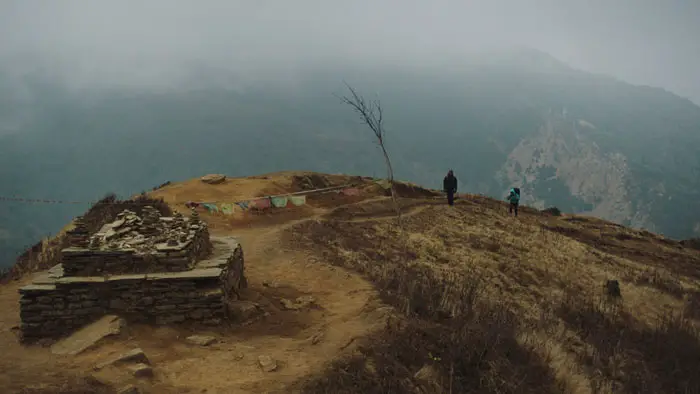 "…feelings from an unknown source compel him to keep Hannah company on her trek."
I was constantly reminded of Atom Egoyan's Calendar while watching this film, as it is another movie told through nearly static, yet immaculately composed shots where the main cast carve their way through the stunning landscape while finding further clarity within themselves. However, unlike the former title, the topography plays a considerably more important role within this narrative.
If anything, the titular mountains are the primary subject of the film. The Mountains Are a Dream that Call to Me is paced with extraordinary deliberation, where numerous sequences continue for a considerable time before the characters cut through the image or interact with the setting in any way. The ambient sounds of the fauna and nearby waterways, coupled with the groan of weathered trees and rustling grasses and vines, set the majority of the film's tone. Only a handful of scenes contain any music, which is almost always captured diegetically, which allows the scenery to be absorbed without much interference.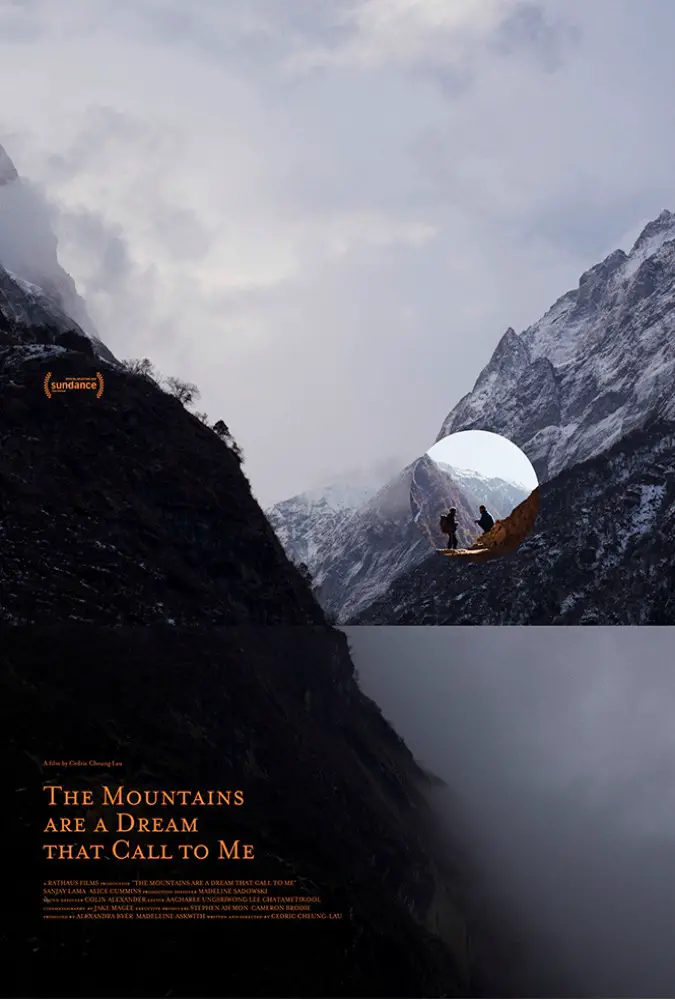 "…takes great lengths to stare unflinchingly at the burdens they carry, metaphoric and otherwise."