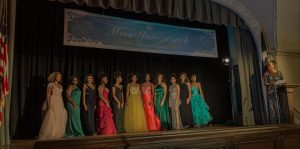 RETURNING TO THEATERS! The quick history of the phrase Juneteenth dates back to the Emancipation Proclamation when Texas became the last hold out regarding slavery. Two years after Lincoln's signing, blacks in Texas continued as slaves until June 19th, 1865. Juneteenth is considered the real Independence Day for African-Americans. Writer/director Channing Godfrey Peoples' Miss Juneteenth tells the story of a mother and daughter competing in the prestigious Miss Juneteenth Pageant.
Turquoise Smith (Nicole Beharie) works multiple jobs to ensure her daughter Kai (Alexis Chikaeze) will have a better life than she has. The way out and up for Kai is to win the Miss Juneteenth pageant and use the scholarship money to get a college education. Turquoise, herself, won the pageant years ago but did not move onto greatness as other winners had. A burden and shame she carries every day.
Turquoise lives paycheck-to-paycheck, and she takes on extra work and extra shifts to come up with the expensive pageant fees and Kai's pageant dress. Getting the additional money is not easy and helping her (or not helping her) is Kai's father (Kendrick Sampson) and Turquoise's ultra-religious mother (Lori Hayes).
It becomes clear that the only one invested in winning the Miss Juneteenth pageant is Turquoise, as she has it in her head that this is Kai's only chance at success…her one-and-only chance. Turquoise's life is teetering on a delicate balance and one misstep can send her and Kai's future crashing down.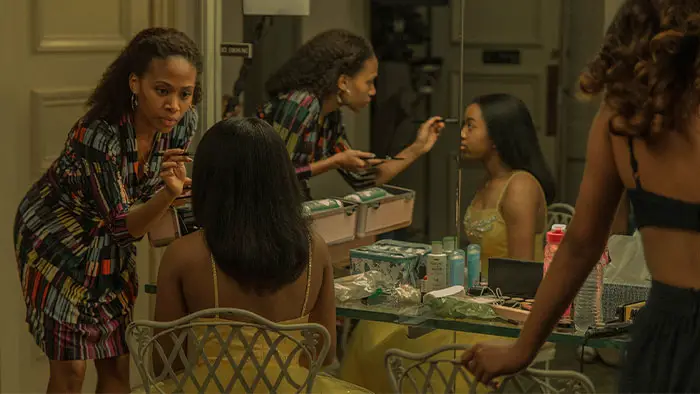 "Turquoise…works multiple jobs to ensure her daughter Kai will have a better life than she has."
Miss Juneteenth's brilliance is in its subtlety. It's a simple story about what is truly important in life and, like its title, parallels our slavery to life itself. As Turquoise, Nicole Beharie is the star. She's a loving mother who refuses to let anything get in the way of a better life for her daughter. She works herself to the bone and demands daughter Kai to make smart decisions in life. She's protective to a fault and will sacrifice everything for that future.
As Kai, Alexis Chikaeze is just as much a star as Beharie. She's a typical teenager, who accepts living out her mother's dreams, but does so on her own terms. At times, she's dragged around by mom to her father's home and her grandmother's but soon finds herself wanting to make her own decisions about her future.
As a film, Miss Juneteenth reeks of authenticity. Writer/director Peoples knows and understands the world where her story takes place. The Miss Juneteenth pageant is real and its winners have gone on to do great things for their community and country. We respectfully understand its mission and purpose. We understand why winning this pageant can change a young woman's life.
Not only are we brought into the world of beauty pageants, but also the world of African-Americans living in Texas (Fort Worth to be specific) and their attachment to Juneteenth as a state holiday versus July 4th.
Miss Juneteenth is a beautiful story of family as well as an inspiring one of hope. You'll love it for its authenticity and also in Channing Godfrey Peoples' ability to tell a story and create captivating and compelling characters.
Miss Juneteenth premiered at the 2020 Sundance Film Festival.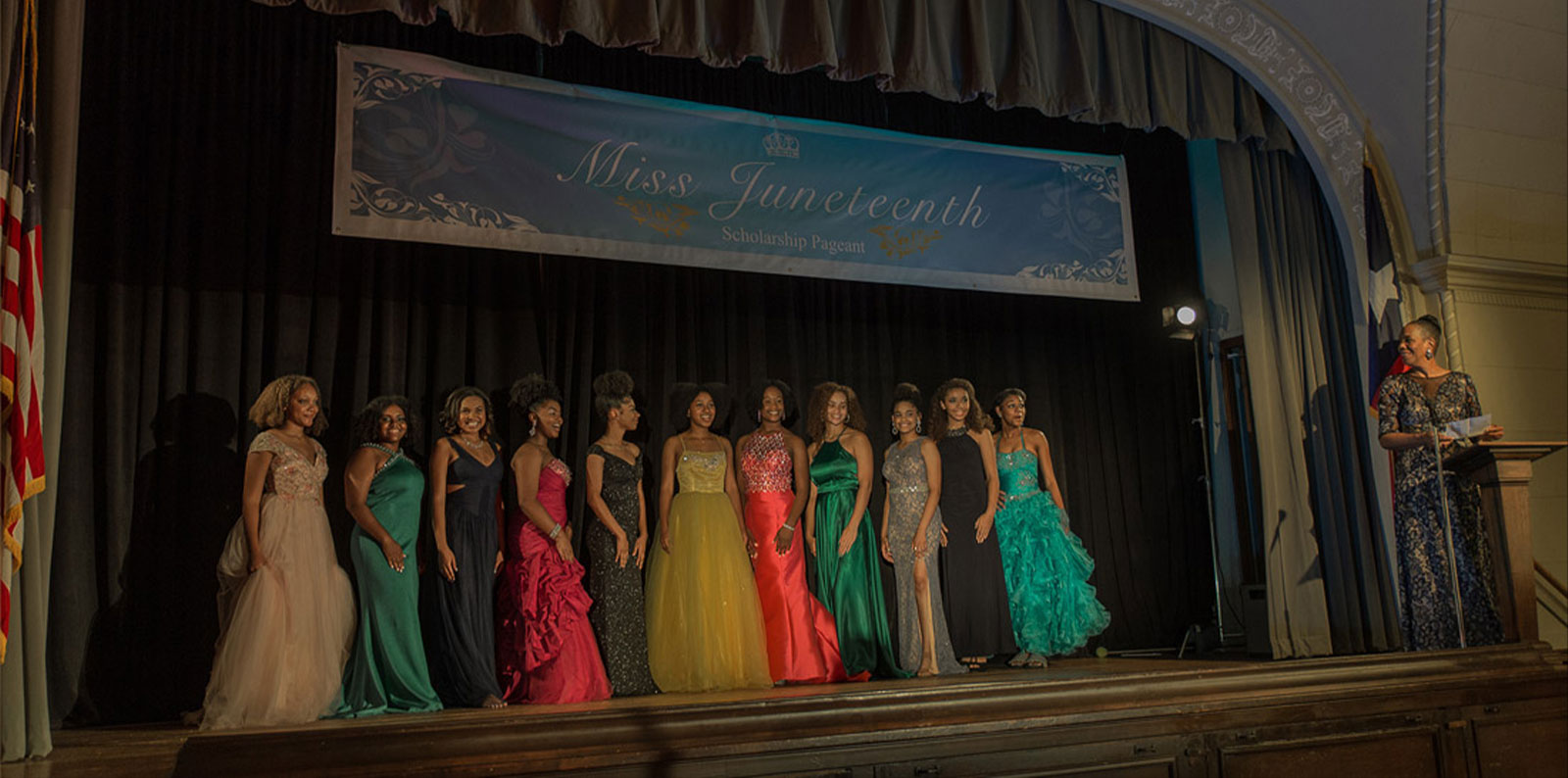 "…director Peoples knows and understands the world where her story takes place."