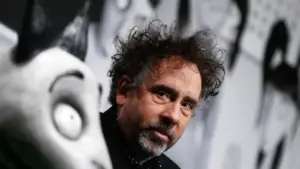 Tim Burton is a visionary director known for his distinctive and imaginative storytelling, gothic aesthetics, and darkly whimsical themes. With a unique blend of fantasy, horror, and dark humor, Burton's films have captivated audiences worldwide. 
From stop-motion animations to live-action masterpieces, his movies take viewers on enchanting and eerie journeys into the realms of the extraordinary. In this blog, we present the five best Tim Burton movies that are must-watch for fans of his eccentric and imaginative style.
1. Coraline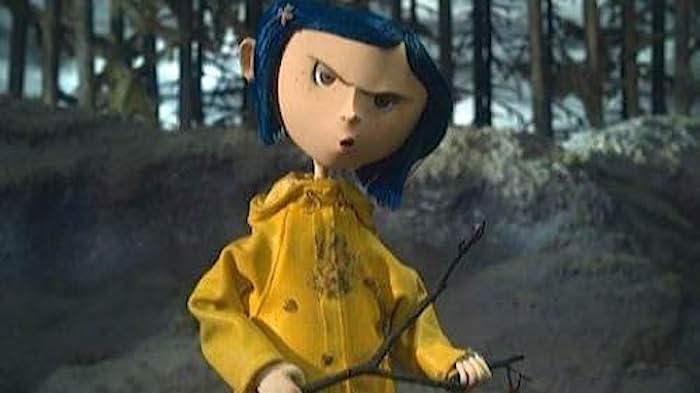 Though not directed by Tim Burton, "Coraline" is a stop-motion animated fantasy film that embraces his dark and imaginative style. Directed by Henry Selick and based on Neil Gaiman's novel, the movie follows Coraline Jones, a young girl who discovers a hidden door in her new home. The door leads to a parallel world that mirrors her own, but with sinister and eerie versions of her family. 
As Coraline ventures deeper into this mysterious world, she must use her wits and courage to escape the clutches of the dangerous Other Mother and save herself and her real parents.
"Coraline" embodies the enchanting and eerie qualities that define Tim Burton's filmography. The stop-motion animation brings a haunting and magical quality to the movie, immersing viewers in its darkly whimsical world. Watch Coraline on Netflix today and delve into the magical world. 
2. Sweeney Todd: The Demon Barber of Fleet Street (2007)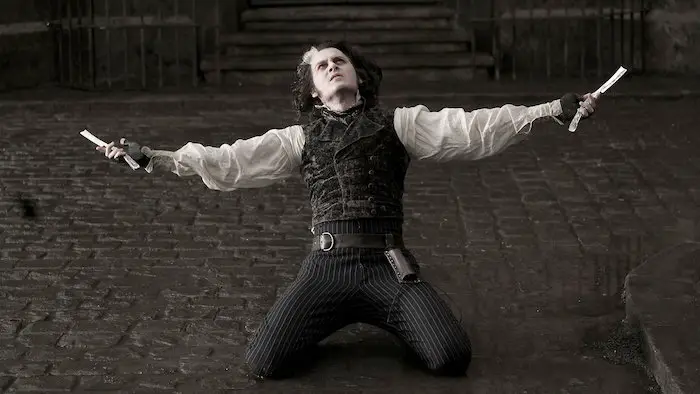 "Sweeney Todd: The Demon Barber of Fleet Street" is a musical horror film directed by Tim Burton. The movie stars Johnny Depp as Sweeney Todd, a wrongfully imprisoned barber who seeks revenge on those who destroyed his life. 
With the help of Mrs. Lovett (Helena Bonham Carter), Todd sets up a sinister plan to take down his enemies, leading to a chilling and macabre tale of revenge and obsession.
This dark and atmospheric musical is a visual and auditory feast that showcases Tim Burton's talent for crafting twisted and engaging narratives. Johnny Depp's haunting performance as Sweeney Todd adds depth and complexity to the character, making him both terrifying and sympathetic. 
3. Corpse Bride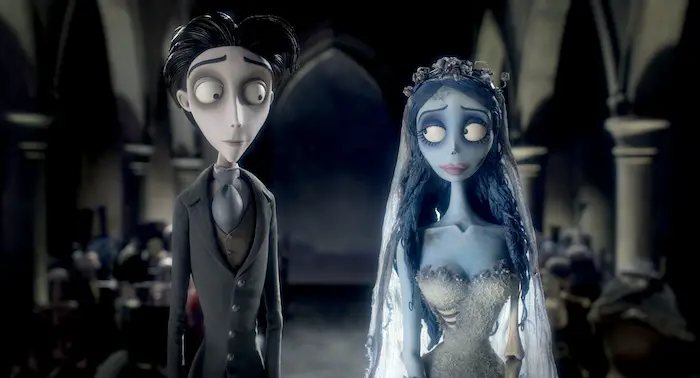 Directed by Tim Burton and Mike Johnson, "Corpse Bride" is a stop-motion animated fantasy film that delves into the afterlife and the concept of arranged marriages. The movie centers on Victor Van Dort, a young man who accidentally proposes to a deceased bride while rehearsing his wedding vows. Transported to the Land of the Dead, Victor finds himself torn between his real-world fiancée, Victoria, and his enchanting, yet deceased, bride, Emily.
"Corpse Bride" is a visually stunning and emotionally poignant film that showcases Tim Burton's mastery of stop-motion animation. The movie's darkly romantic and gothic visuals, coupled with the beautiful musical score, create a hauntingly beautiful atmosphere. 
The film's themes of love, acceptance, and the afterlife make it a thought-provoking and engaging watch for both kids and adults.
4. Alice in Wonderland (2010)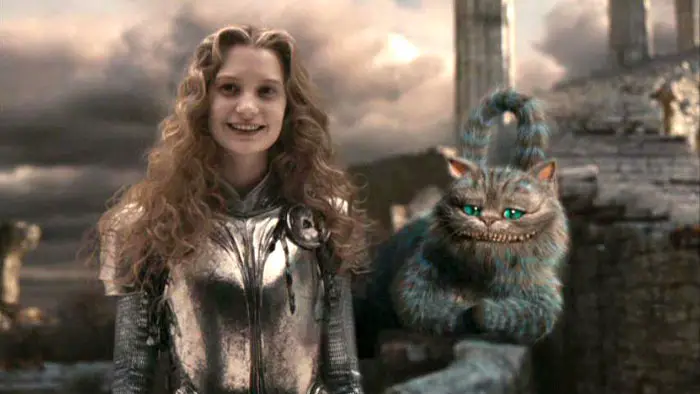 "Alice in Wonderland," directed by Tim Burton, is a live-action dark fantasy film inspired by Lewis Carroll's classic tale. The movie follows Alice Kingsleigh, a headstrong young woman who stumbles into the whimsical world of Wonderland. 
There, she encounters peculiar characters and faces a series of bizarre challenges as she embarks on a quest to save the magical realm from the tyrannical rule of the Red Queen.
Tim Burton's unique vision brings a fresh and imaginative perspective to the beloved tale of "Alice in Wonderland." The film's surreal and visually stunning world, coupled with Johnny Depp's memorable portrayal of the Mad Hatter, adds an intriguing twist to the classic story. 
5. Charlie and the Chocolate Factory (2005)
Tim Burton's "Charlie and the Chocolate Factory" offers a darker and more surreal take on the beloved children's story. Johnny Depp's portrayal of Willy Wonka adds a quirky and enigmatic charm to the character, making him both endearing and mysterious. 
The film's imaginative visuals and set designs bring Dahl's candy-filled world to life, creating a visually captivating and entertaining movie for the whole family.
Conclusion
Tim Burton's filmography is a treasure trove of imaginative and visually stunning works that have left an indelible mark on cinema. From stop-motion animations like "Corpse Bride" and "Coraline" to live-action masterpieces like "Sweeney Todd" and "Alice in Wonderland," each film showcases Burton's distinctive storytelling style and gothic aesthetic. 
Whether it's the macabre tales of revenge, whimsical adventures through magical worlds, or darkly humorous adaptations of beloved stories, Tim Burton's movies continue to enchant and captivate audiences of all ages. 
So, gather your family and embark on a cinematic journey into Tim Burton's extraordinary and imaginative universe with these five best Tim Burton movies. Happy watching!