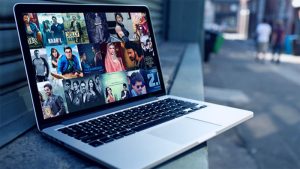 Governments and authorities impose restrictions on entertainment. Accessing your favorite shows is impossible, and you are skipping the storyline. Therefore, you need a VPN that will allow you access to international streaming services. Here are a few options to stream Disney+, Max, Hulu, and Netflix content.
The Criteria for the Best VPN in 2023
The best VPN can unlock streaming services without additional help. It must not need unnecessary access or secondary plug-ins. Furthermore, its ability to unlock must not focus on limited platforms.
The VPN must have desired servers with the blocked content. Otherwise, you cannot access the content. For example, choose Spanish servers for Spanish content.
Modern VPNs have many features, such as auto-deleting cookies and Smart DNS. Split tunneling, VPN customization, and ad blockers are part of trending VPNs.
The VPN must simultaneously withstand multiple connections without compromising speed or streaming quality.
iTop VPN
Our first choice for VPN is iTop VPN. It has the most innovative and accurate features that will accommodate personal computers. iTop VPN's encryption protocols are innovative.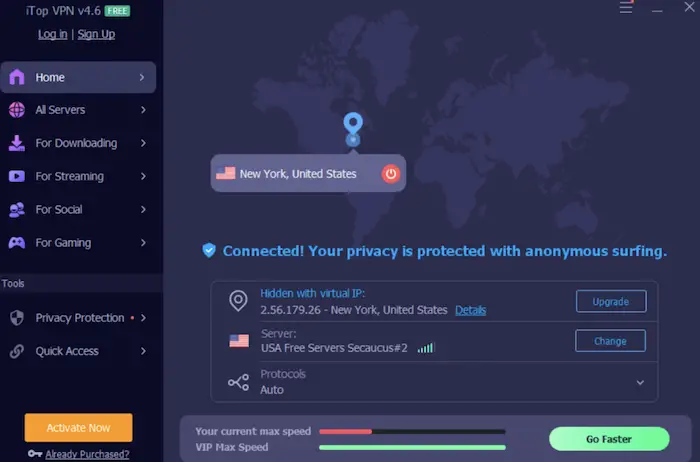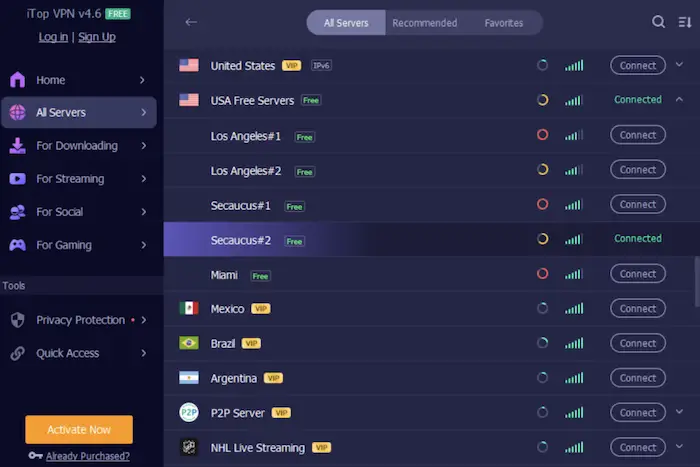 Pros
iTop VPN has access to servers from all around the world. The VPN will protect the user information from the government, ISP, and third-party promoters. It creates a safe environment for public Wi-Fi use.
iTop VPN has incredible access to services that are blocked in your country. You can stream and access websites, applications, and other social platforms.
Thirdly, iTop VPN creates a safe tunnel for browsing and does not compromise on speed. The data usage is unlimited. As a result, you can stream in HD and Ultra HD quality. No lag in playing games and videos.
In addition, the powerful VPN makes it easy to access websites in the office, school, or university. The Auto Clean engine will automatically delete history and cookies.
Has your country blocked social media? You can use iTop VPN to chat with your friends on WhatsApp, Instagram, TikTok, and Facebook.
Cons
Not all countries are listed in the server option.
Nord VPN
Nord VPN is another top mention of VPNs this year. The platform offers a user-friendly application with a simplified interface. As a result, you can browse your favorite movies, series, and dramas from any country. Nord VPN does not lag and is quickly growing as a leading choice among VPNs because of more than 5700 servers in 60 countries.
Pros
Nord VPN will block most websites
The large server list means a long list to choose from.
The SmartPlay technology is one of its leading features.
In addition, Nord VPN also offers Split tunneling.
If the customer is dissatisfied with the service, Nord VPN offers a 30-day money-back guarantee.
The VPN connection is stable, which means no lagging.
Cons
Unfortunately, Nord VPN does not have a

free VPN

version. All features are paid for.
IPVanish
If you want to learn about the trending VPN this year, let us introduce IPVanish. The VPN is based in the United States, with over 2000 servers in 50 locations. The service works with many Fire devices. IPVanish will unblock Netflix, HBO Max, Disney Plus, Hulu, and BBC iPlayer.
IPVanish is a strong contender for your choice because of its AES 256 cipher technology. The VPN will protect the terminals from hackers and other malicious intruders. Thus, protecting your sensitive information. IPVanish is a budget-friendly option with a money-back guarantee. Here are its pros and cons
Pros
Firstly, IPVanish's split-tunneling on Android is innovative and surprising.
You can personalize the kill switch according to your needs
Unlimited connections mean you can connect uncountable devices at any time.
Lastly, the VPN is fully automated because it is derived from innovation.
Moreover, IPVanish also offers a free SOCKS5 proxy.
Cons
IPVanish does not have a Linux application.
The service increases the price every year, which can make the VPN unaffordable.
ExpressVPN
You may have heard of ExpressVPN because of its widescale marketing. The VPN believes in making browsing convenient. ExpressVPN has over 3000 servers for 94 countries, with international servers on the list. The VPN will unlock various entertainment services such as Amazon Prime, Disney+, and HBO Max. ExpressVPN has a no-logs policy. It will not share sensitive information with third parties. By subscribing to the VPN, you will admire your favorite characters in high-definition.
Pros
Firstly, the VPN has excellent worldwide access
Secondly, it stays connected to streaming servers for top -quality services.
The router application is reliable with excellent features
ExpressVPN is well-known for protecting customers' names and payment information.
If you are unsatisfied, the paid member can opt for the 30-day money-back guarantee.
Cons
Only five devices are connected at the same time.
The upload speed is inconsistent, which can make browsing very difficult.
ExpressVPN is an expensive option compared to other suggestions.
The Bottom Line
There are many streaming platforms in the market. Some VPNs are available in specific countries, while others offer a vast library. We have found iTop VPN is an excellent choice for accessing geographically accessible content. It maintains a fast-speed connection and is quite affordable too.