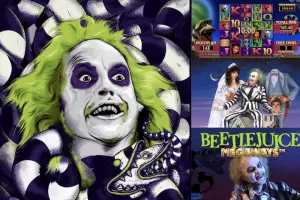 One of the most effective ways for popular movies to remain relevant in popular culture today is to find a way to adapt its theme for the online slot market. The iGaming industry is one of the fastest-growing digital markets right now, with Grand View Research stating that the global sector will expand at a compound annual growth rate (CAGR) of 11.7% between 2023 and 2030.
Internet penetration has played a key role in the accelerated growth of iGaming, not to mention the standardisation of HTML5 technology, which has enabled sites to deliver mobile-first user experiences. Many successful Hollywood movies have already made the transition into the iGaming sector, powered by partnerships with industry-leading slot developers.
An example of a movie mirroring well as an online slot title
Seth MacFarlane's Ted movie, based on a teddy bear toy which came to life, is a prime example of a slot game that's adapted seamlessly from the original movie. It's an officially branded slot, which means it's licensed by the film's producers, allowing slot developers the use of visual and audio to create an immersive slot experience. It's that immersion which makes state-of-the-art movie slots flow so well from the big screen to the small screen. Anyone interested in how Ted has set the benchmark so high should click here to play slots like Ted and other famous movie adaptions, like The Terminator Win & Spin.
These days, slot games run seamlessly across a range of devices, thanks to HTML5 support. This means modern online slots are fully responsive and can be enjoyed without installing more apps onto your device. If you want to know more about HTML5 technology, check out this article.
So, what are the features a slot developer needs to consider when designing and building fluid replica slot games inspired by Hollywood hits?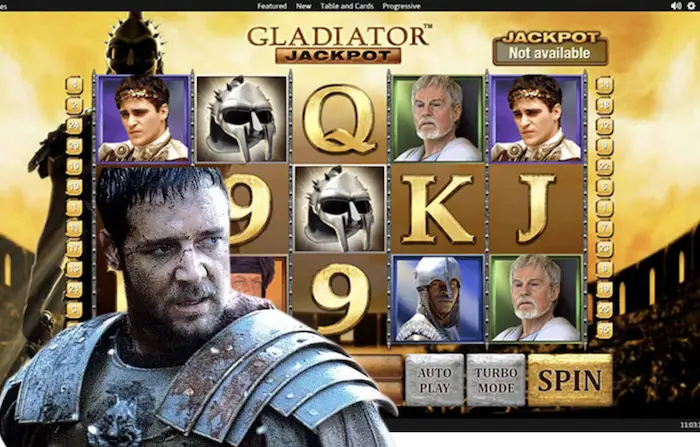 Game audio and soundtrack
Firstly, any slot game looking to imitate a successful movie should come with bags of licensed audio footage. Whether it's snippets of a film's cast chipping in during base game spins or when you land certain symbol combinations, this all helps to create that consistent and immersive movie slot experience.
Aside from audio snippets after certain slot actions, most online slots also have soundtracks which run on a loop in the background. If a movie has an iconic soundtrack, developers fortunate enough to get officially licensed content should insert this in a heartbeat. Click here to see the best movie soundtracks of all time.
Themed base game symbols
To maintain consistency in the movie itself, consider including cast members as individual symbols on the reels of the slot game. The most popular roles could act as the most valuable symbols. In the Ted slot game, Ted himself is designated as the game's wild symbol, which can substitute other base game symbols to try and improve the value of symbol combinations.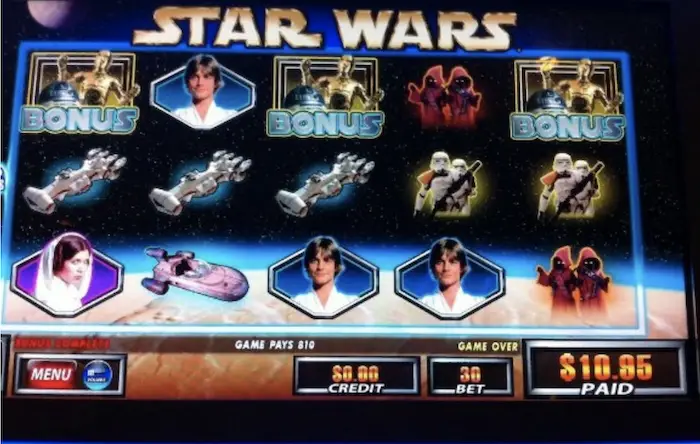 On-point bonus features
Sticking with the officially licensed Ted slot game, there are several bonus games inspired by this cuddly character, all of which help to bring his personality to life on the reels. This includes the Beer Streak bonus and the TV Remote Symbol Streak, as fans of the Ted movie – and its sequel – will know full well this bear loves nothing more than a beer and his feet up watching the big football game.
In short, the route to slot success with branded movie slots is consistency. This begins from visual treatments and movie audio that fans can immediately relate to, driving engagement as time passes, eking every drop of commercial opportunity from a Hollywood product.