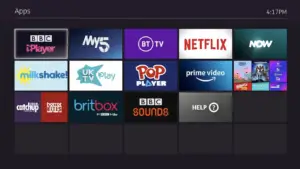 Firestick offers a hassle-free video streaming experience as it brings all your TV shows, movies, sports, and series in one place. It enables you to access your favorite content at your fingertips. Firestick comes with a giant library of streaming apps, but some of them require a subscription to watch content. 
If you are fond of movies, we have compiled a list of the best Firestick apps. These apps allow you to watch free movies without paying for a subscription.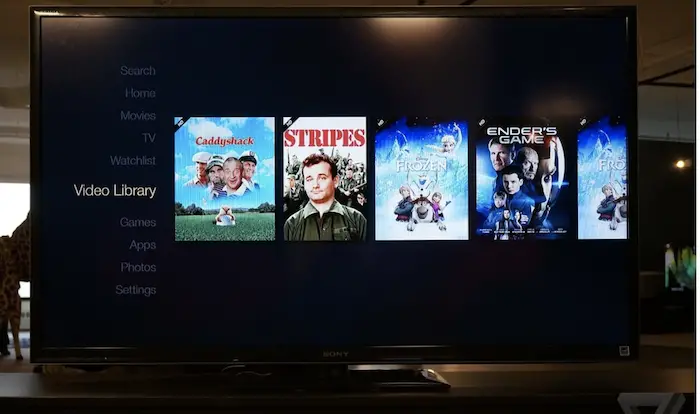 MovieBox Pro
MovieBox Pro comes with a Netflix-like interface that enables you to watch your favorite movies and TV shows in a single app. You can also download movies and TV shows. MovieBox Pro has all the elements you expect in a video streaming app. You can enjoy the latest movies in CAM quality with a few ads that are short and not annoying.
All the MovieBox Pro features bring you a reliable and smooth streaming experience. The app has content for viewers of all ages. In addition to movies, it also offers TV shows, anime, cartoons, and other shows. MovieBox Pro is easy to install on Firestick, Android, and iOS devices. 
Kodi
Kodi is an open-source free media player that offers you to watch a wide range of movies on your Firestick TV. The application works by storing the repository files in Kodi. Users need to download the file in Kodi and install the add-on which takes a minute. 
Once you complete the process, you can watch free movies, TV shows, and more videos. Kodi allows you to install more apps in the form of add-ons. If you find downloading the repository file and installing the add-ons challenging, you can watch video tutorials about the app available on YouTube. 
Surfshark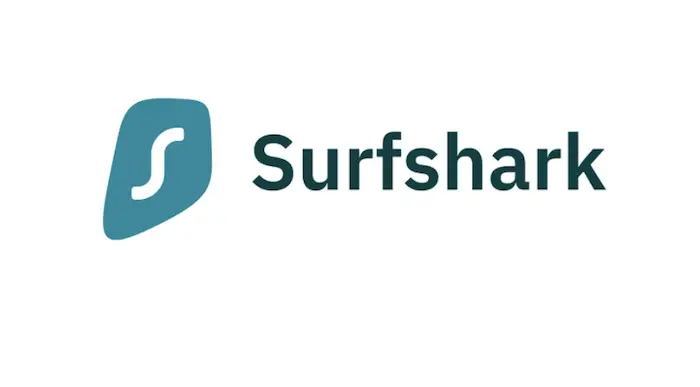 Surfshark is at the top of the free video streaming apps and it comes with powerful features like unlimited device connections and a zero log policy. It works well with Amazon Prime and Netflix. Surfshark comes featured with the CleanWeb Ad Blocker that eliminates annoying and intrusive ads. It allows you to enjoy an ad-free video streaming experience on your Firestick. 
Sony Crackle
Sony Crackle is a free streaming service that allows you to watch movies and TV shows online. Being a product of Sony Entertainment, it offers you a range of movies from Sony Pictures. It has a bundle of movies and has partnered with large production houses to offer a large library of video content to users. 
As it allows you to stream movies and TV shows for free, it supports itself by running short ads while you view the videos. As it's a product of Sony Entertainment, users can expect high-quality videos suitable to watch on big screens.
Bee TV
Bee TV is another app to stream free movies on Firestick. Although it's a new app, it has loads of video content available that you can stream for free. It has a simple and easy-to-use interface that works well with Firestick TV. Bee TV is best for users looking for an easy-to-use video streaming application for their TV.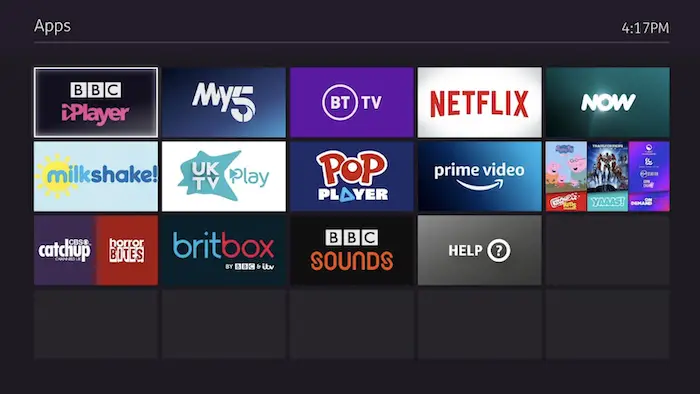 Vudu App
Vudu is another popular video streaming app that you can use for watching free movies and live TV. It offers movies in Full HD resolution and Dolby Atmos sound quality on supported devices. Vudu has a clean interface and presents movies in categories like action, family, kids, comedy, crime, and suspense. Although it has paid content, you can find free movies in the sections "New Movies" and "Movies on Us". 
Vudu offers movies in 4K resolution with fewer and shorter ads. However, you need to create an account to access the video content on the Vudu app. So, if you want to enjoy free movies in 4k quality and Dolby Atmos surround sound, you must try the Vudu app. 
Syncler 
Syncler is the clone of the once popular TVZion App that shut down its services in September 2020. The app has similar features to TVZion like the user interface, ease of navigation, and channels. The Syncler app operates in the same way as Kodi as it requires you to install outside providers to access the video content.
The process of installation can be tedious for new users. However, doing so will help them discover a range of streaming links for various categories and genres. To set up this app quickly, you can install the Syncler Provision App on your Firestick. 
TeaTV
TeaTV is another popular video streaming app for Firestick. The app is being recently updated to version 10.0 which is superior to its previous versions. It has a dedicated section for free movies that you can access on the home screen. Tea TV has been a highly popular Firestick app for video streaming and continues to maintain its reputation till date. 
In addition to movies, you can stream free TV shows with options for Live TV. Moreover, the latest update allows you to insert an M3U URL that makes it an all-in-one video streaming platform. 
CyberFlix TV
CyberFlix TV has made its name for its wide range of HD movies and TV shows. It is an Android app that you can sideload on your Firestick easily. You can use it on your Firestick as well as on your Android devices. 
If you experience buffering, you can download the movies to watch them buffer-free. The simple and user-friendly interface makes the app easy to use and navigate. The subtitles in CyberFlix allow you to view movies and TV shows in any language. With plenty of such useful features, the app is worth trying at least once. 
Third Party Apps
Some apps may not be available on the Amazon Appstore, that are known as third party apps. You can download these apps from their official website or other sources. However, some of them may not be available to use in your location as they are geo restricted in some countries. If you want to use a geo restricted app, you need to use a VPN on your Firestick. 
ExpressVPN is specially customized for Amazon Fire Stick that enables you to bypass geo restrictions and online surveillance. In addition it offers you enhanced privacy and protects your Fire Stick account information from hackers. You need to install ExpressVPN on your Firestick to stream restricted content. 
The app is available on the Amazon store, and it takes only a few seconds to install it on the Firestick. Once installed you can start watching free movies and TV shows on your Firestick. You can check how to use ExpressVPN on FireStick guide for instructions at the time of installation. 
Summing Up
Firestick provides plenty of options for entertainment for all ages when used with the right apps. All the apps in this post are free to use and you can enjoy TV shows, and other content in addition to movies. Install any of the above-mentioned apps on your Firestick and get ready to enjoy your favorite movies for free.