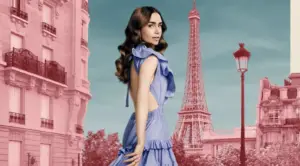 Emily in Paris has graced our screens once again. While this rom-com series has its critics, it's quite heartwarming and entertaining, in its own unique way. However, viewers from all over the globe have noticed a few glaring plot holes that can't really be ignored. If you're wondering what has had people talking the most about the Emily in Paris series, take a look at the complexities below! 
7 strangest plot holes of Emily in Paris
Madeline Wheeler's infinite pregnancy
The main plot hole that has the internet talking is Madeline Wheeler's pregnancy. She discovers that she's pregnant in the first episode when she's making plans to move to Paris herself. However, she ultimately decides not to move to Paris because of her pregnancy, leaving Emily to go in her place. 
The strange thing is that she remains pregnant throughout season one and two, only actually giving birth to her baby in season three. In that time, the characters have relationships and breakups, take on new jobs and lose others and even get engaged. It also always seems to be warm in Paris – the seasons apparently don't exist here! 
Of course, the show could be really condensed into just a few months, but a shocking amount happens for just that time – much more than it would in the real world.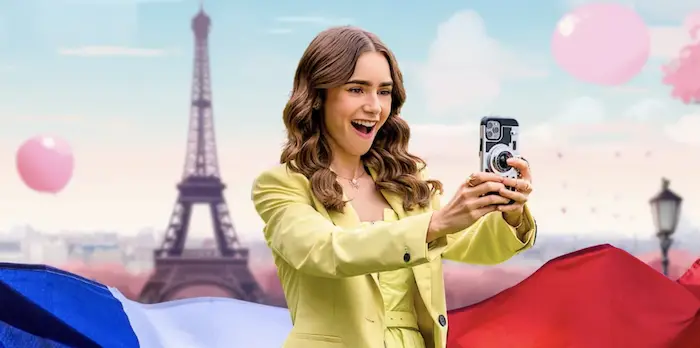 …and then she comes to Paris while pregnant
Another plot complexity that has people wondering is the fact that Madeline cancels her entire move to Paris because she becomes pregnant. 
However, when she eventually does rock up in the French capital, she's heavily pregnant – in fact, she ends up giving birth there. As she's so career-focused, people do start wondering why she didn't just go to Paris in the first place! 
How much money Emily earns vs spends
The salary for someone with Emily's profession in Paris is usually around €45,251 per year. Metro have calculated her yearly expenses, considering where she lives, her love for eating and drinking at Parisian restaurants and bars, and the fact that she's always wearing designer clothes, estimating it to be around €111,000 per year. 
It's never addressed how she gets all of this money, but many viewers think that she's either heavily in debt or has made her money through other means, perhaps by gambling and making use of no deposit casino bonus offers or making extortionate amounts of money through sponsorships on her Instagram page.
What happened to Doug? 
In the first few episodes, Emily has a partner, who's living back home in Chicago. Initially, he's not convinced about the move to Paris but begrudgingly accepts it as something that Emily wants to do. 
However, after she's been there for a bit of time (in fact, when he's supposed to be on his way to visit her in Paris), he breaks up with her, citing that he doesn't know what he'll do in Paris while she's at work and that a visiting arrangement and long-term relationship won't work. 
This proves to be a good thing, as Emily seems much more adventurous than Doug and they don't seem like a good fit. However, viewers are wondering what was the point of just having him for a few episodes. 
He could just be a character to enhance Emily's single life in Paris (there are a few episodes when she's definitely in the "post-break-up phase"), but the point of the character still remains an enigma. 
This gets even more confusing in series three, where he rings her up telling her he's the marketing manager for McDonald's and he wants to work with a French marketing firm to launch the McBaguette. However, after this launch, he's never spoken about again.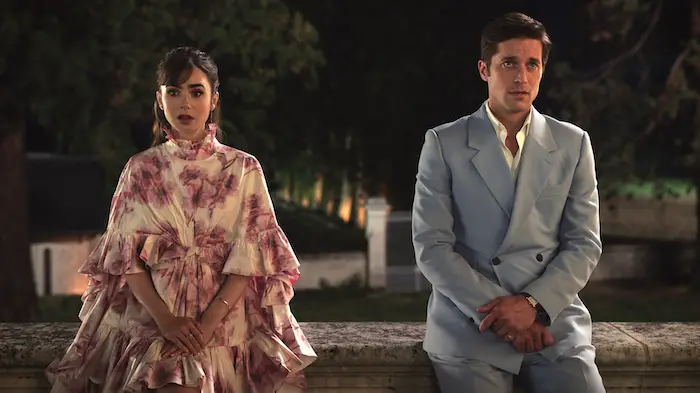 The strange love triangle
Viewers have been trying to guess what's going on in Gabriel's head for three seasons. Initially, he seems attracted to Emily, but then it's quickly shown that he's actually in a relationship (despite him kissing Emily). He then breaks up with Camille with intention of leaving for Normandy (where he's from) but decides to stay last minute – seemingly for Emily. 
In the next season, he gets back together with Camille, despite claiming he loves Emily, and even progresses as far as proposing to her (and attempting to get married at their engagement party!). However, this is ultimately foiled by Camille realizing that he doesn't love her as much as Emily.
It's hard to understand what's going on in Gabriel's mind, and he definitely seems to mess both girls around a fair amount. 
Camille's change in character
Many viewers of Emily in Paris notice a severe change in Camille's character halfway through the second season. She comes into the series as a welcoming, friendly girl who loves her boyfriend and wants to welcome Emily to Paris. But of course, when she learns that things have been going on between Emily and Gabriel behind her back, she sees red. 
However, people find it surprising that she becomes so scheming and manipulative, encouraging Emily to make a pact with her that neither of them will be with Gabriel, only to move in with him behind her back.
In season three, she acts amicable towards Emily, but people find it challenging to assess whether she sees her as a real friend (after all, Emily did betray her), or whether she's scheming because she wants to make sure that she ends up with Gabriel. It all feels a little forced, and it's shocking how different she is in season three from season one.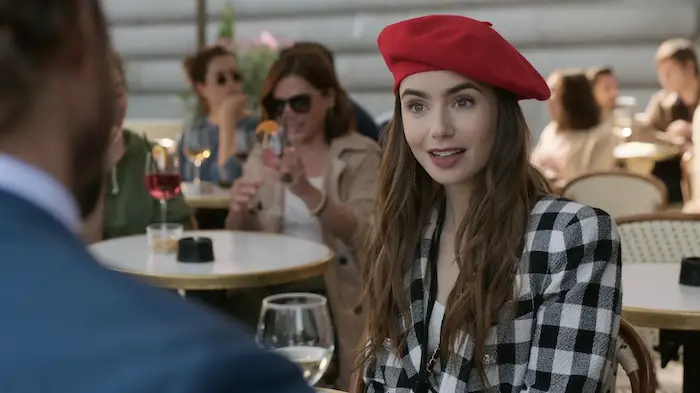 Camille's affair
Another big question mark over season three, which will probably be addressed in season four, is Camille's affair. She begins an affair (while she is in a relationship with Gabriel) with artist Sofia, who is showing an exhibition at the gallery Camille works at.
Camille ends up following Sofia back to her native Greece and having a holiday with her, with Gabriel presuming that they are just friends. 
However, when she arrives back in Paris, she agrees to marry Gabriel and goes through with it until the wedding, when she decides to end things due to her fiancé's obvious attraction to Emily. At this point, she makes no mention of her relationship with Sofia. 
Camille's pregnancy
Of course, the probable reason of her going through with the marriage is that she is pregnant, which we learn as season three closes. 
This leaves the viewer with a few questions, largely, will Emily and Gabriel be able to maintain a relationship if another woman is having his child? Or, is the child even Gabriel's (she did have a one night stand when they went to St Tropez in season two, so it's plausible that it isn't). It's likely that season four will center around these questions. 
There are quite a few plot holes in Emily in Paris that we don't think the series will ever clear up – such as the fact that Emily spends a ridiculous amount of money or the fact that time doesn't seem to exist as normal. However, hopefully, we'll learn a little more about the love triangle and pregnancies in season four, which is set to debut in 2024!