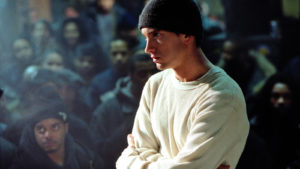 Let's talk about a list of legendary movies that will energize you for a long time. The films on our list have been voted the best.
It is the top of the best films to motivate outstanding achievements and good deeds. They are worth watching if you have lost heart and depression creeps up unnoticed. In the list, you can find movies about real people whose stories inspire them to open their businesses, start a music career, and put everything on the line to achieve their dreams. After watching these pictures, you might want to self-development and take your first little step to success. But even if you don't want to, you will get pleasure from watching how poor people become billionaires through hard work, a girl without an arm wins a surfing contest, and a little man successfully fights for his patent stolen by a big corporation.
Movies can motivate small actions, like play at Bollywood, and big ones, like starting your own business. But the unquestionable fact is that everyone needs motivation sometimes.
Flash of Genius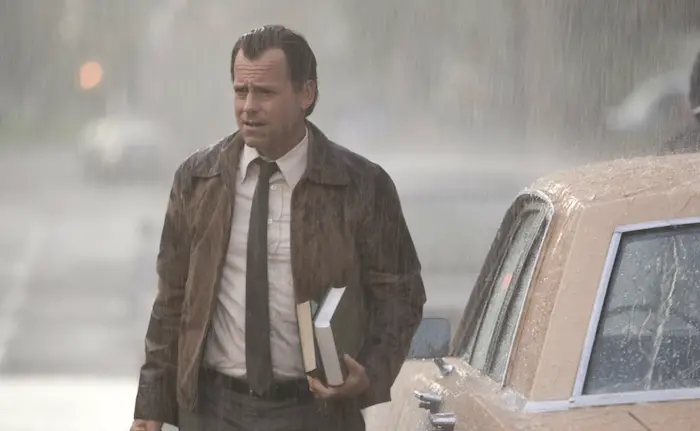 IMDb Rating: 7.0

Year: 2008

Country: Canada, USA

Director: Mark Abraham 

Genre: drama, biography
The film tells the true story of inventor and college professor Robert Kearns. One rainy day, he invented a windshield wiper interrupter or wipers that can move in different modes depending on the strength of the water flow. Kearns gets a patent, opens a shop, and goes to negotiate with the Ford Corporation. But unfortunately, his idea is rejected.
Crushed, he goes back to his big family. But a year and a half later, the new Ford Mustang with stolen Kerns invention comes out of the company's assembly line. So then the man decides to fight for justice – not for money, but for the truth. After all, his windshield wipers are not just an invention but practically the meaning of life, his personal "glimmer of genius." And although the company has enormous power, even if you beat your fist at the diamond wall for a very long time, it will eventually break through.
8 Mile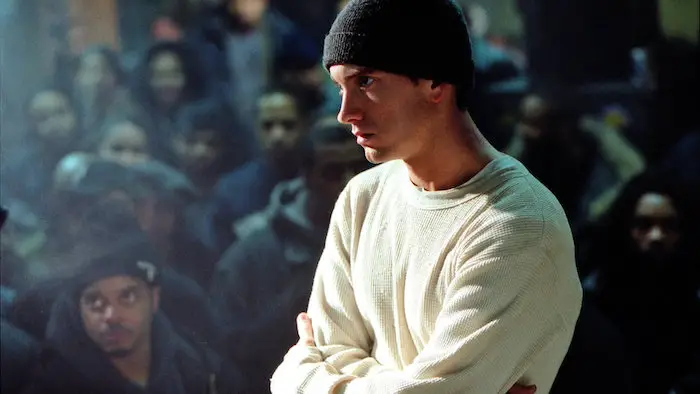 IMDb rating: 7.1

Year: 2002

Country: USA

Director: Curtis Hanson 

Genre: drama, musical
It is a movie in which Eminem played the leading role and won an Oscar for the song Lose yourself. It's worth noting that this is not a biographical picture but just a story about a white rapper in Detroit who tries to make his way on stage and read on par with African-American freestylers. In 1995 Highway 8 divided the city for people of color and the affluent suburbs for whites. The emerging subculture in this film is turned into an entire empire, with its kings and losers who can only rise to the top by putting everything they have at stake. Jimmy Smith Jr., nicknamed "Rabbit," is a worker from a dysfunctional neighborhood who lives in a trailer and raps on crumpled pieces of paper between shifts. And since rap battles here are gladiatorial fights, it means that even if "Rabbit" loses in a street fight to the local hooligans and a battle, he smears them on the walls of a dirty club with his lyrics, he will be considered a winner in the eyes of the audience.
Saving Mr. Banks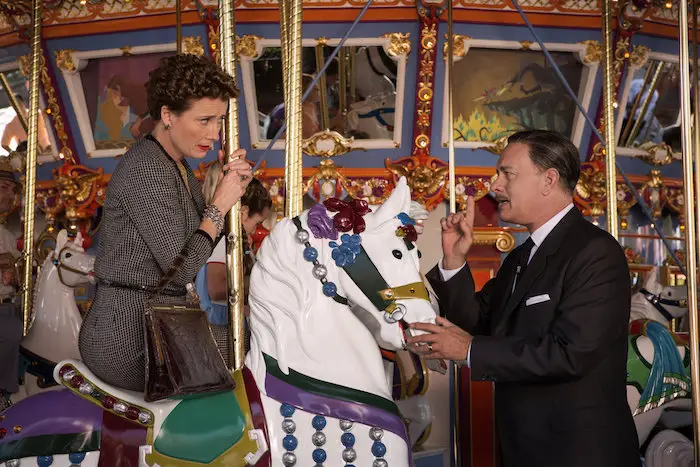 IMDb rating: 7.5

Year: 2013

Country: USA, UK, Australia

Director: John Lee Hancock 

Genre: drama, biography
The film's plot reveals a purely industrial conflict, as it may seem at first sight, between Walt Disney and Pamela Travers (the author of the stories of Mary Poppins) and, in fact, a deeply personal drama of the writer and her relationship with her father. He became the prototype for Mr. Banks. The comic component of the picture is evident as the head of a powerful movie studio for 20 years persuades a prim Englishwoman to film her work. He had once promised to do so to his daughters. Still, he never imagined that Travers would flatly refuse animation (especially drawn penguins) and funny songs and make countless (and pointless, according to Disney) revisions to the script.
On the other hand, the drama unfolds in the writer's flashbacks about her father, a talented fiction writer, and alcoholic who died of consumption. But, the main thing about this film is still what it's listed for – the motivating tenacity of Walt Disney. He, without stooping to humiliation and begging, successfully takes small steps toward the goal of getting the coveted signature.
The Specials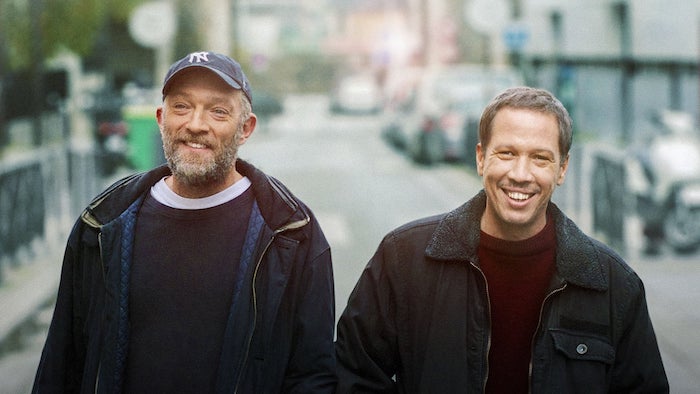 IMDb rating: 7.5

Year: 2019

Country: France, Belgium

Director: Olivier Nakache 

Genre: drama, comedy
The film tells the story of two men, Bruno and Malique, who open two non-profit charities to work with autistic children. The first helps people whose families and doctors have abandoned them to socialize in the world and eliminate their obsessions. For example, Bruno helps the teenager Joseph learn to ride the subway by himself without touching the stop tap. A second organization educates troubled teens by hiring them as social workers. So some kids do good deeds for other kids under the supervision of older employees. Therapy works both ways, and all is going well until two inspectors come to Bruno and Joseph, intending to shut them down. The film's title "special" can be applied to people who have autism and see the world in their way and to workers at such charities who give their time, energy, and heart to make a difference in someone's life.
The Chorus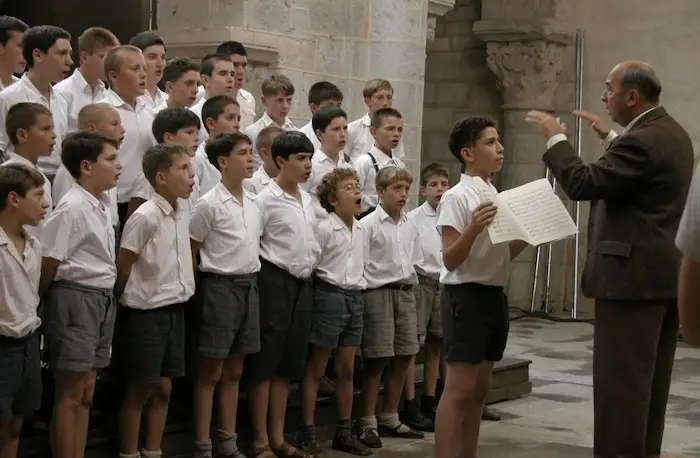 IMDb rating: 7.9

Year: 2004

Country: France: Switzerland, Germany

Director: Christophe Barratier 

Genre: drama, musical.
The post-war years, 1949. The male boarding school for troubled teens gets a teacher Clément Mathieu – an unsuccessful composer, a humanist, and just a good man. But, seeing the morals of the institution with imprisonment in cruel punishment cells and forced washing of floors, the man decides to organize his educational practice – compulsory extracurricular choir lessons. And the most harmful, "Devil in the flesh," Clemence even appoints a soloist for a truly angelic voice (the actor, incidentally, at all the parties he performs himself). And now, thanks to the art, yesterday's scum turns into diligent students, the enthusiastic humanist cries of joy, and the audience applauds. Still, the boys there are dissatisfied, and the stubborn director only looks for an excuse to expel the new teacher.
Darkest Hour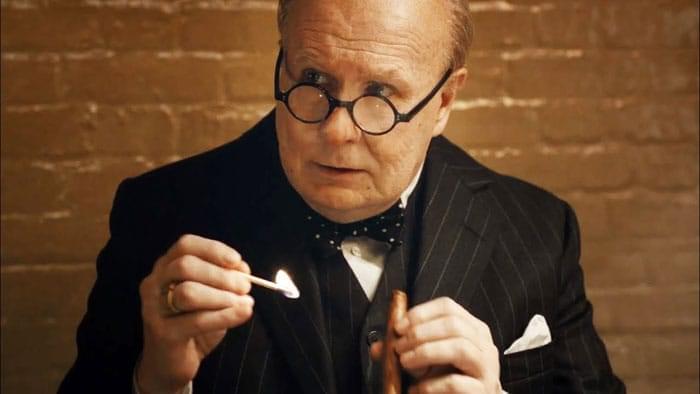 IMDb rating: 7.4

Year: 2017

Country: UK, USA

Director: Joe Wright 

Genre: Drama, military, biography, history
The film tells a brief snippet from the life of Winston Churchill, who in 1940 was handed the country and told to choose his fate immediately. It focuses on the actual events before Operation Dynamo (when German soldiers stranded nearly 400,000 troops on Dunkirk Beach) and afterward. But only the battle here is not between armies, but in cabinet offices, with the implacable Churchill not wanting to give up and insisting on war and King George talking about peace with Hitler at any price. And only Winston's wife supports his determination not to let the people of Britain be enslaved. Thus, to briefly describe the plot of this film, it shows how the sour faces of the members of the House of Commons at the beginning of Churchill's "Blood, Sweat and Tears" speech change to applause during his own "We Will Fight on the Beaches" at the end. And even knowing the history of World War II and the fact that Churchill was right, this picture is worth watching for the motivational and uplifting speeches, the lingering beautiful camera rides, and Gary Oldman in the title role, who manages to accurately capture the plasticity, voice and facial expressions of the British Prime Minister.