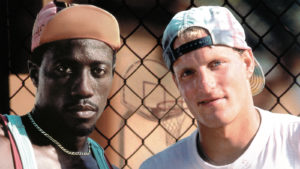 Here are five of the best sports movies from the past twenty years that often rank among the highest-rated movies of their genres on several of the world's most notable movie review websites. These top sports movies are ranked the highest in their genre on several reputable movie review websites, such as Rotten Tomatoes, IMDB, Roger Ebert, and Yahoo! Movies.  
In no particular order of importance, five of the best sports movies in the world include Rocky, Raging Bull, Any Given Sunday, White Men Can't Jump, and Bull Durham. Other notable mentions include Hoop Dreams, Field of Dreams, Moneyball, The Wrestler, and A League of Their Own. 
Rocky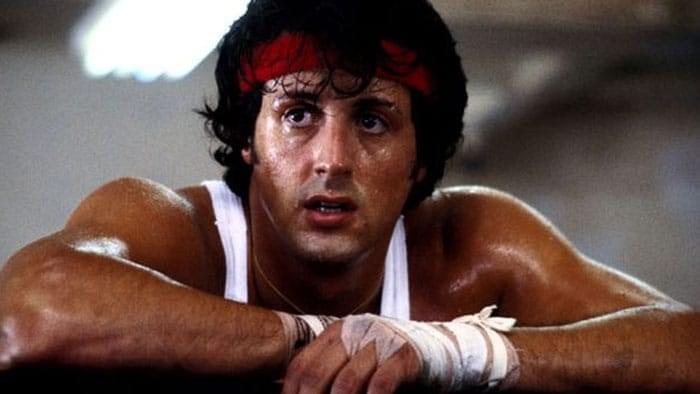 One of the most iconic movies of all time is Rocky. It was written by and starred Sylvester Stallone and was originally released in 1976. This blockbuster boxing movie is about a struggling Philadelphia boxer who gets a one-in-a-million opportunity to fight the World Heavyweight Champion, Apollo Creed (played by Carl Weathers). It's a classic underdog story that has a fair amount of violence, but it's also a feel-good film and well worth a watch. This movie franchise also includes Rocky II (1979), Rocky III (1982), Rocky IV (1985), Rocky V (1990), and Rocky Balboa (2006), plus several other spin-offs. 
Raging Bull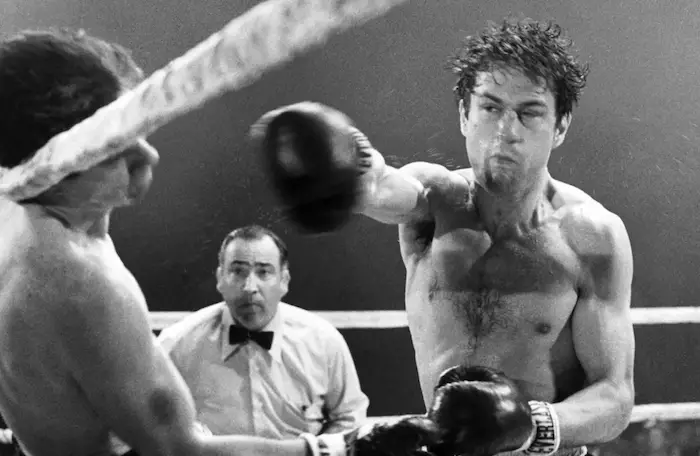 If you enjoy Rocky, then there's also Raging Bull (1980), another boxing movie which starred Robert De Niro as Jake La Motta. He's a prizefighter in the ring and a ticking time bomb outside of the ring. His violent bursts of rage, jealousy, and paranoia threaten to destroy his life and push everyone that he loves away from him. Also starring Joe Pesci. 
Did you know that you can bet on the latest boxing matches right now at several fully licensed sports betting sites? Online you'll find all the latest boxing odds, horse racing odds, and football betting odds, plus hundreds of other betting markets for the world's most popular sports. 
Secretariat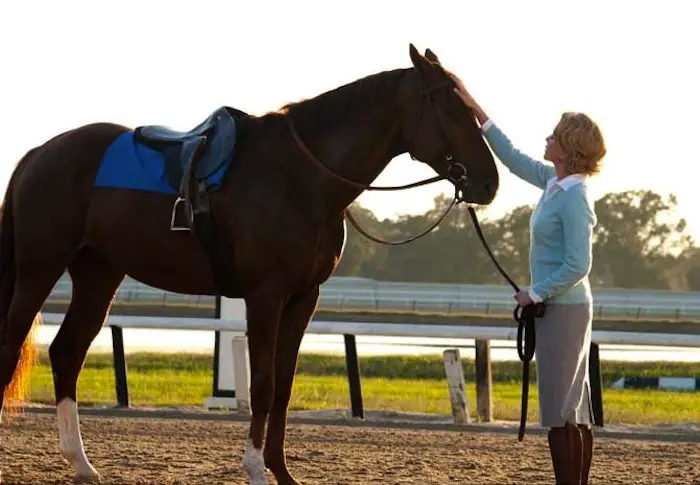 In 2010, Disney released a sport/drama movie about a US Thoroughbred horse called Secretariat that won the Triple Crown (the Belmont Stakes, the Kentucky Derby, and the Preakness Stakes) in 1973. The story centres around Helen Bates 'Penny' Chenery – the American sportswoman who bred and owned the precocious long-shot stallion, and it starred Diane Lane (as Chenery) and John Malkovich. 
Any Given Sunday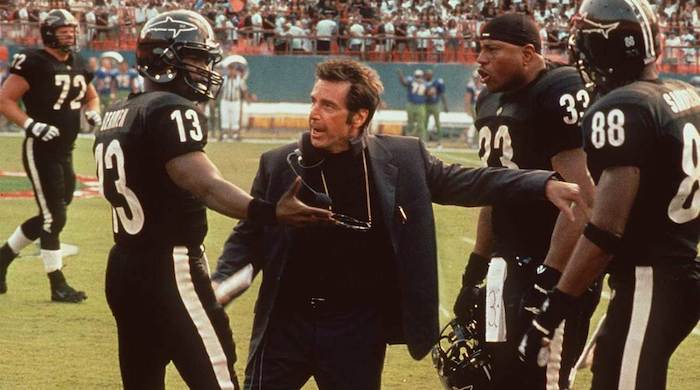 Any Given Sunday is an American Football-inspired movie from 1999 that starred a whole host of Hollywood legends, including Al Pacino as the lead character, Tony D'Amato, and also Dennis Quaid, Jamie Foxx, James Woods, and Cameron Diaz, to name just a few. The movie is about a veteran football coach who struggles to hold both his personal and professional life together and keep his team as one. Benchwarmer William Beamen (played by Foxx) gets a chance to reignite his career after a stunning performance. 
White Men Can't Jump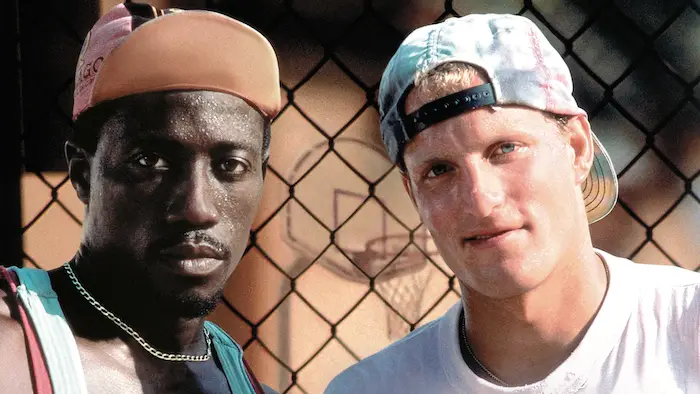 This 1992 basketball movie is about two hustlers who team up with each other to con other players out of money by betting everyone they play. It stars Wesley Snipes (as Sidney) and Woody Harrelson (as Billy). To add to their problems, one of the pair owes money to gangsters and throughout the film, they are both trying to avoid bumping into the debt collectors. 
Bull Durham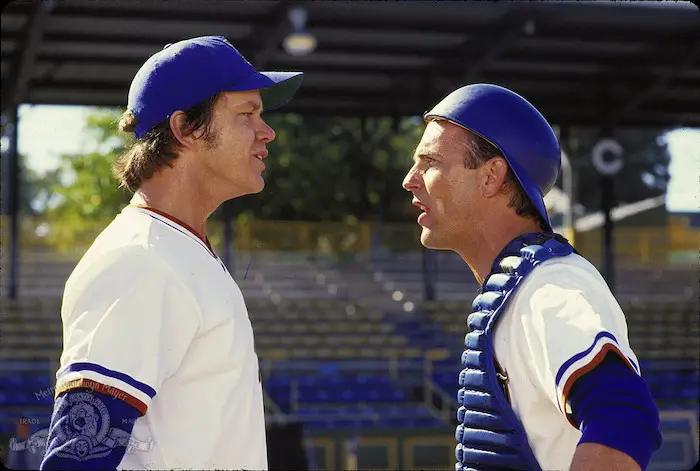 Bull Durham is a 1998 baseball-themed movie that starred Kevin Costner as the main character, Crash, and also Susan Sarandon and Tim Robbins. It's a comedy with an air of romance, and the story follows veteran catcher Crash Davis, who must take promising young talent Ebby Calvin 'Nuke' LaLoosh under his wings. Both men end up getting involved with the team's groupie, Annie Savoy (played by Sarandon), and that's when things start getting awkward. 
Honorable mentions
Some of the other top-rated sports movies of all time that are worth checking out if you enjoy any of these other top 5 sports movies are A League of Their Own (1992), Field of Dreams (1989), 42 (2013), Moneyball (2011), Million Dollar Baby (2004), and Hoop Dreams (1999). If that's not enough to keep you going, you also have The Wrestler (2008), The Sandlot (1993), The Hustler (1961), Rudy (1993), The Blind Side (2009), and Jerry Maguire (1996). 
Some of these movies are available to watch right now on Netflix or Amazon Prime Video, and others are available to stream on several other major movie streaming sites, such as Hulu and/or Disney +.