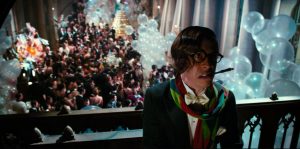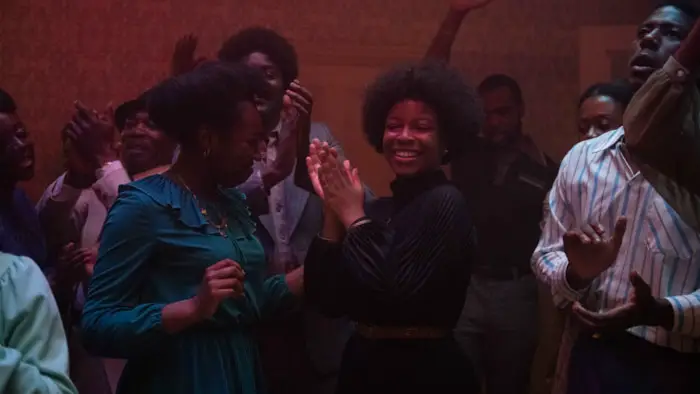 Lovers Rock, like any Small Axe entry, is a masterpiece in its own right and Steve McQueen's passion project is the best thing that happened last year! He pulled off five marvelous movies like so few out there and each one completing each other and standing on their own. Sure, Mangrove, is the crown jewel of the series and the most cinematic thing of 2020 (which makes The Trial of The Chicago 7 look like the overrated TV film that it is!), also contains a wonderful street party. But every aspect of the five anthology titles bring precious pieces, and Lovers Rock, centered on a neighborhood dance party, brings you the most emotional get-together around a sound system with beats you will "feel in your bones." Plus, the filmmaker doesn't shy away from giving us the full invite, as we see partygoers getting deep in the music in a trance-like state. Audiences can truly experience a 1970s London reggae bash in all its glory, from the preparation in the kitchen to the mesmerizing dance sessions.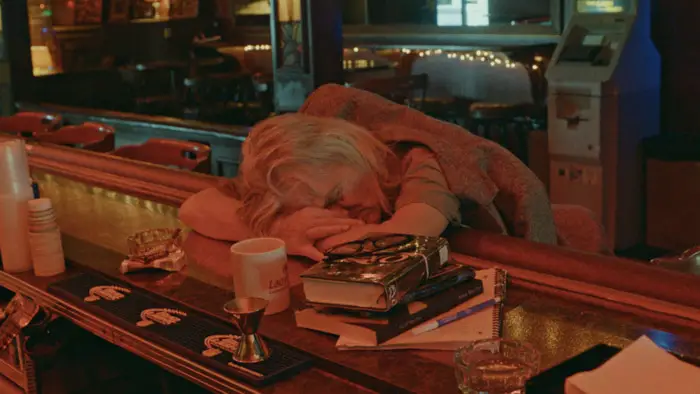 This 2020 addition by Bill and Turner Ross about a dive bar, is quite a unique and interesting experiment. It is a staged documentary, making it an observational/ improvised feature hybrid, about the last days of a hole-in-a-wall pub supposedly set in Las Vegas. Despite being dramatized, the "bar life" depicted seems real—like something you've seen before—whether as a patron or someone working behind a bar. It might take a while to get in the film, but in the end, you too will feel sad that this fictional place closes its door. Bloody Nose, Empty Pockets brings an extra layer of nostalgia, and reminds us of what going for a night out was, from the random encounters and talks with strangers from a circle so far away from yours to the "psychological benefits" of telling your life's story to unknowns drunks, and the laughs you might share with people you most likely will never meet again or remember their names. It is about the memories you will forever cherish and the sort of anecdotes you might one day remind your friends of.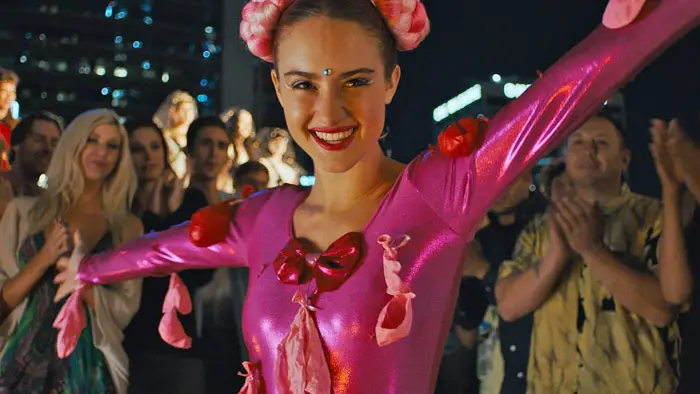 4. Under the Silver Lake
This 2018 trippy mystery, dramatic comedy by David Robert Mitchell is one of many parties. The film is set in the City of Angels and is absolutely repping its city, being perhaps the most "L.A. movie" since La La Land!  Under The Silver Lake is a very fresh (and a new "new wave-ish") homage to old-school Hollywood and peak noir with its Silverlake setting and all that ensues. It might not be for everyone, but it has style, substance, and a dash of magical and mystical. Andrew Garfield plays the lead character on an investigative journey looking for the meanings of many things. He meanders into all kinds of get-togethers and various bashes where one surreal thing, or party, leads to another, and down the rabbit hole he, and the audience, go.