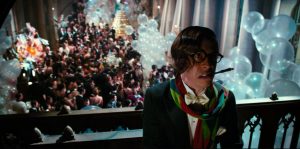 Party scenes are always a joy to watch, they found their most opulent moments in the early years of Cinema and during the Golden Age. Then, a renaissance occurred entering the new millennium and it's hopeful "possibilities" or doomsday predictions. It made way for a wide range of celebrations and party-to-end-all-parties scenes, where one would typically wear the craziest things or the most culturally-appropriating "ethnic salad" fashion garb and hairstyle! It got us into Zion's epic rave in The Matrix, xXx and its Rammstein fiery concert, The Beach's trippy treks to Moby's score, the massive downtown L.A. street rave in Strange Days, or to top it all, Blade's opening night club scene with THAT song. So for that reason we had to stick to recent motion pictures; otherwise, it would have been too many to list!
In the last ten years, legendary on-screen gatherings were few and far between, but "party movie" became a genre of its own. The trend – where mainly underaged peoples are getting smashed and doing the most random stuff, whether good or dangerous – started with the American Pie series and never stopped. However, we now have more nuanced, woke, and varied versions of those teen/frat-bro/spring break celebratory bashes. 
Straying away from those "youngster party films" or from The Hangover style flicks (that are typically centered on a regretful night/day of partying,) we promise this list have a party, or what is considered one, to please everyone. So here's to some of the most beautiful, exhilarating, enviable, fun recent onscreen parties that will make you want to bust a move, will put a smile on your face, or will make you cry of joy or sadness, and that's A-OK. Now, where my (cinema) party people at?!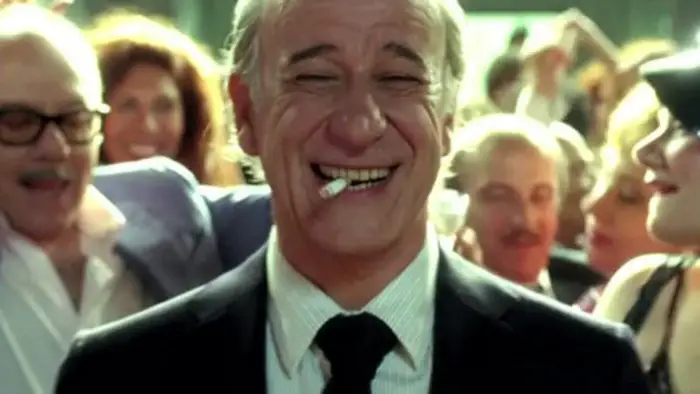 This list can only begin with the greatest opening of all time from the greatest movie ever by the guy who really, REALLY knows how to film a party: Paolo Sorrentino! There is one in every single thing that he does (just check Loro and its multiple fancy and weird parties, or The Young/New Pope with its even weirder and fascinating "festivities.") As you can imagine, this 2013 drama about Roma's socialites has sensational gatherings every other scene—but the birthday bash that opens The Great Beauty is the most beautiful, poetic, outrageous, engaging, over-the-top in an "Italian Renaissance painting style" thing you'll ever see. The exquisite visuals, coupled with wonderfully curated soundtracks and a magnificent cast perfectly directed, creates a masterpiece of Cinema. It is an opening to be studied and rewatched multiple times. It is proof that nobody shot a party like Sorrentino! So, all hail the maestro.