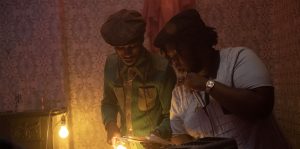 NEW YORK FILM FESTIVAL 2020 REVIEW! Masterful auteur Steve McQueen is back after Widows with something big. It is a series of five films collected under the name Small Axe. Lovers Rock, one of the five films, takes place in 1980s London. Men are moving plastic covered couches and rugs outside of a house, and, at first, it looks as though the people in the home are moving. Then you see a kitchen full of women cooking, and a D.J., Samson (Kadeem Ramsay), and his crew setting up speakers. It turns out this is a massive birthday party for Cynthia (Ellis George). People from all around are coming to the celebration to dance and eat some amazing West Indian food. Naturally, some people are there to meet their future lovers. Martha (Amarah-Jae St. Aubyn) has to sneak out of the window to meet her best friend Patty (Shaniqua Okwok) and head to this huge bash.
Martha has two men going after her once she gets to the party. Franklyn (Michael Ward), who's prone to flattery, and the much more insistent and borderline creepy Bammy (Daniel Francis-Swaby). Cynthia is jealous when Martha starts dancing with Franklyn and ends up dancing with Bammy. He's far more trouble than he's worth, and thankfully gets a small portion of what he deserves. Martha's loud and angry cousin, Clifton (Kedar Williams-Stirling), shows up, and it seems as though something major will go down, but he cools off once he dances to ska and reggae. Martha spends the night trying to help her friends and navigate the world of interpersonal relationships.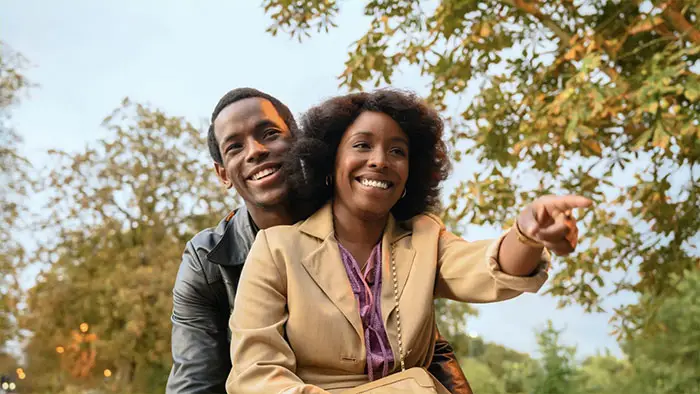 "Martha spends the night trying to help her friends…"
Behind all this action is the heart of Lovers Rock, which is the music. The film makes you feel like you are really at the party, and honestly, in a time where it's impossible to go to one in real life, seeing this one on screen was such a relief. There is a great scene where everyone in the room has their own routines to "(Everybody Loves) Kung Fu Fighting," and another one where the whole room sings "Silly Games" by Janet Kay in unison. I can't fully convey the magic of the music here. It is so true to life you'll feel like you're looking in on a place where you don't necessarily belong but really wish you could go.
Obviously, because this is a Steve McQueen film, everything is visually pristine. The cinematography by Shabier Kirchner is incredible, and the production design by Helen Scott is top-tier. The script by McQueen and Courttia Newland is beautiful in its honesty and simplicity. The film is only a little over an hour-long, but what it lacks in time, what it makes up for in quality threefold.
If you are a fan of reggae music, this movie will be right up your alley, but even if you're not, you may appreciate a closer look at the life of the West Indian community in London in the '80s. For whatever reason it is you sit down and watch Lovers Rock, you won't wind up regretting it. It's a nearly perfect film, and I'm betting the rest of Small Axe will be just as great.
Lovers Rock screened at the 2020 New York Film Festival.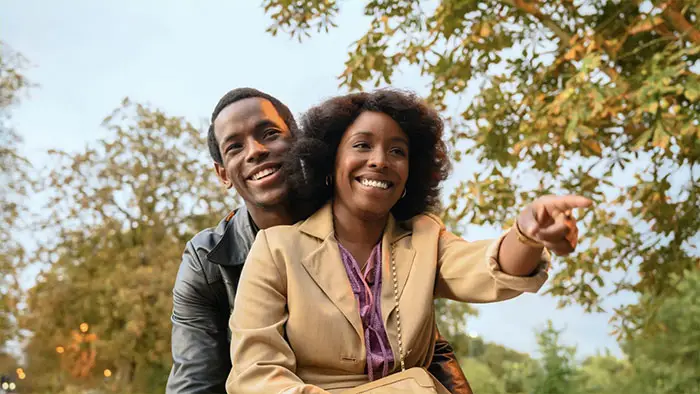 "…beautiful in its honesty and simplicity."