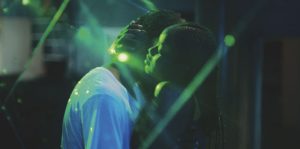 With Halloween around the corner, one might be looking for something scarier than a jump-scare or just not be in the mood to rewatch the spooky classics and big hits for the hundredth time. Why not try something with a little bit of surrealism, magical realism, or simply a pinch of magic? Maybe try some odd, contemporary tales, not involving fairies but weird and twisted characters, and even devilish monsters? The following movies are hard to classify, but pertain to various categories from fantasy, thriller, horror, drama, and even comedy.
They are sure to bring something extraordinary to take you out of your usual world. They offer scenes that are sometimes weirdly creepy, absurdly campy, eerily fantastic, and even straight-up dreadfully scary. Although our focus is on recent films – from the 2010s on – these kinds of movies have always been around. As it happens that the 2000s was also a great time for dark fantasies, with such films as The Fountain, The Fall, Brotherhood of the Wolf, and Big Fish. Then, of course, was the age of the vampire and sorcerer "revival" by way of some famous sagas! Sometimes, but not as often as we'd like, come these enchanting gems of cinema: precious, unusual movies. With that in mind, behold a list of precisely 13 films (to fit this ominous theme!) filled with strange mysteries.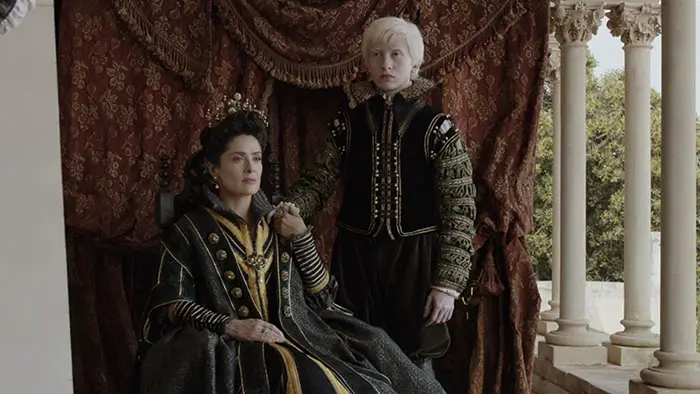 1. Tale of Tales (2015)
We could not start this list without this aptly titled film from Italian director Matteo Garrone. His English-speaking project is a fantastical tale inspired by poet Giambattista Basile's legendary stories. Set in the medieval ages, in a mythical kingdom, where kings, queens, witches, and ogres roam the land, it boasts an interesting roster of actors including Salma Hayek, Vincent Cassel, Toby Jones, and John C. Reilly. Each of them, and the rest of the cast, portray twisted and whimsical characters. Despite not being everyone's cup of tea, Tale of Tales is still a crowd-pleaser with its lush visuals and dark humor, as seen in the memorable "heartfelt" feast scene with Hayek. Garrone continues adding magic to cinema and recently released a more family-friendly, but twisted, adaptation of Pinocchio starring Roberto Benigni.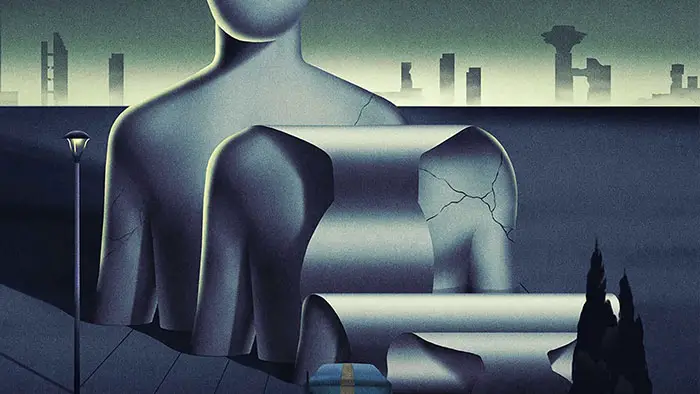 2. Undergods (2020)
Undergods recently premiered at Fantasia Fest and is easily one of the best films of the year, if not the most peculiar. It draws from European twisted cinematic tales, but it is set in what seems to be a post-apocalyptic world or an alternate universe all greyed, desolated, and ravaged by wars. The 90-minute spellbinding feature is too short for its own good but invites viewers to follow its protagonists jumping from stories to stories with often depressing morales and dubious interpretations. It also offers captivating a bleak color palette and a good dose of electronic sound – not quite the "mandatory" Eurodance vibe but close enough. It is an impressive debut feature by Spanish director Chino Moya who built a very distinctive universe. It comes with an awe-inspiring Dalínean poster that will give meaning to the stories within stories to infinity and beyond.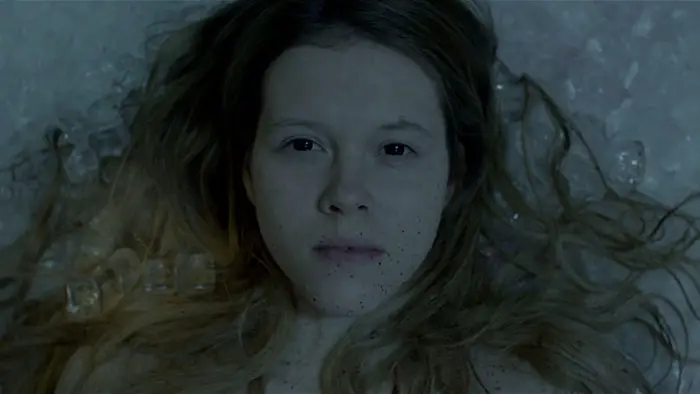 3. The Lure (2015)
This one is a Polish fantasy horror musical about coming-of-age siren sisters joining in a cabaret; what's not to like! Agnieszka Smoczyk brings a fresh dark twist to the popular "sexy siren hungry for love and more" narrative with a trippy and eerie atmosphere. The Lure hypnotizes viewers with glam lights and crisp cinematography but makes sure to pass on some not-so-hidden messages about immigration and womanhood. The little mermaid is all grown up, and she's not gonna take it anymore!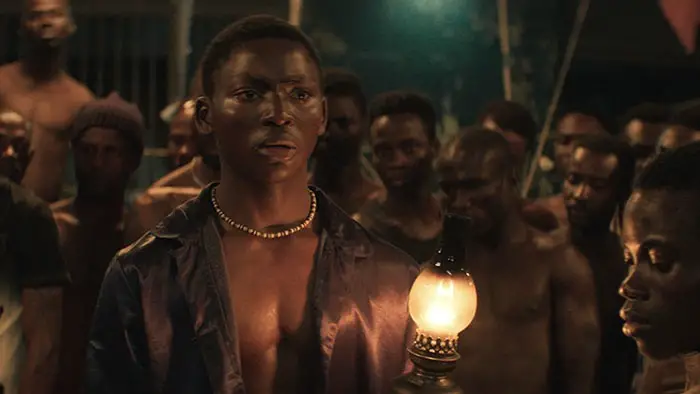 4. Night of the Kings (2020)
Fresh from the Venice and Toronto Film Festivals, this fantastical drama was directed by Ivorian Philippe Lacôte. We follow a young thief arriving in an overpopulated chaotic prison in Abidjan where inmates established a hierarchy system like no other. To save himself, he has to be the official prison storyteller. From there, viewers are invited to fly away to the places his imagination leads them. The movie alternates between tales of African queens and the beguiling madness of his reality where events also unfold freakishly, and nothing is as it seems. Night of the Kings is another 2020 must-see and has already been selected to represent Ivory Coast at the next Academy Awards.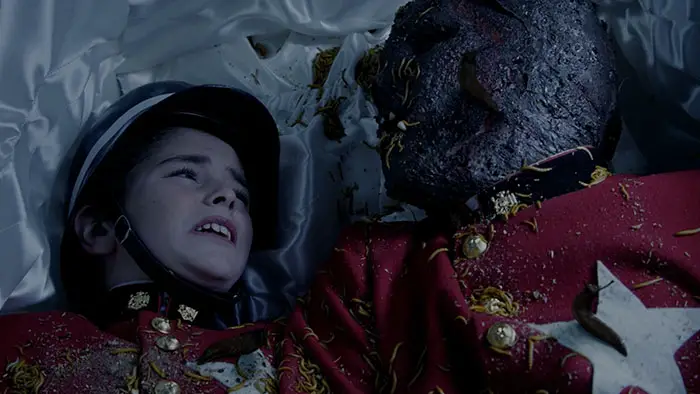 5. The Dance of Reality (2013)
There is no way on earth to have a list with twisted surrealist films without mentioning the maestro Alejandro Jodorowsky. One of the most influential still working filmmakers with a career spanning seven decades, this Chilean-French artist got back in the saddle more than 20 years after his last film to work on a saga of his life. Here, a Jewish-Ukrainian family moves to a small town in Chile, and trying to fit in is harder than it sounds. While Jodorowsky's made a few semi-autobiographical movies before, such as La Danza de la Realidad and Endless Poetry, this feels more personal. And it is filled with the auteur's signature magical realism and astounding vistas. Needless to say that all respectable cinephile and art lovers should watch.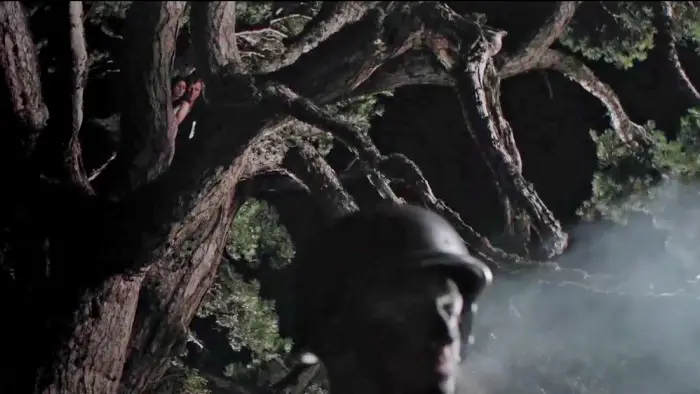 6. On the Milky Road (2016)
On the Milky Road is also created by a filmmaker renowned for his dramas, visual oddities, and beautifully cacophonic transporting soundtracks. This film by controversial Serbian filmmaker Emir Kusturica, starring himself and Monica Bellucci, unfurls an allegorical tale in three acts about lovers through war and peace in a small rural village with an otherworldly clock. While not his most popular or critically acclaimed movie, it's possibly his most magical. It is an enthralling film, unlike no other, with Kusturica's usual frenzy of surreal absurdism coupled with enthralling folkloric music by his brass band and a very singular production design as overloaded as the audio.