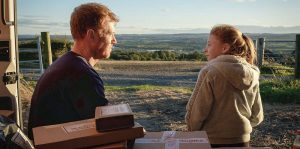 Well here we are, day "who's counting" of quarantine for some, and for others living in places slowly reopening to the world life is strangely altered, and it will be for a long time; maybe forever. But amidst all the scary, sad, and near-apocalyptic things that happened since the beginning of 2020, there were few positive ones to come out! Apart from (most) people finally coming to terms with hygiene and proper hand-washing, a silver lining of sorts is that the whole world has finally come to appreciate and hail the contribution of all essential and frontline workers. Not only people everywhere cheer and serenade doctors, nurses, or hospital staff every night, but we started praising the work of millions of other workers that were often ignored or dismissed by society as easily replaceable. Considering many on the frontline are still afraid of getting sick or worse, infecting their families, it seems we realized that they are not so easily replaceable after all. Sadly, it took something like this pandemic for society as a whole to truly appreciate all their services, big or small, from cashiers to drivers to hospital cleaners.
So 1. Let's not let this trend fade away once "this" is over, and 2. let's honor these unsung heroes in our own way with 50 films! Yes, you heard that right fifty! Some of you might say, 'it's a lot!' But hey, we all take time watching spandex & cape-sporting heroes using their ridiculously superhuman powers to save mankind from the most unrealistic threats! Nothing wrong with that, but why not also take time – now that we might have plenty – to watch movies about real people in the real world. Sure we always had, and rightfully so, regarded doctors, police officers, scientists, firemen as heroes saving lives every day, and their heroic actions are immortalized in countless movies. But when it comes to those other essential workers, those great films are few and far between. They do not get as much screen time, and that is a shame because – as always – representation matters whether it is race, gender, class, or profession. Ask yourself: if cleaners were the leads of more blockbusters, better, imagine if Batman man was not a rich kid but A dapper school janitor, don't you think more children – and adults – will feel different about these professionals (and maybe they would finally be paid their worth!)
Thus, we dedicate these stories of ordinary people doing seemingly minor but extraordinary things every day to our family members, friends, teachers, neighbors, office cleaners, truckers delivering paper toilet and PPE, farmers, hotline workers strongly facing all the distress, grocery store employees cleaning shelves, infrastructure safety workers, and all others working in broad daylight or the shadows, making our life easier, better and safer. 
*We will focus on films made recently (in the last 20 years) to keep things fairly up-to-date with our current society, way of thinking or looking back.
**Obviously, this list does not include documentaries, because as opposed to feature films, there will be too many to name! But, the following films are often retelling of history or works of fiction depicting or inspired by real events.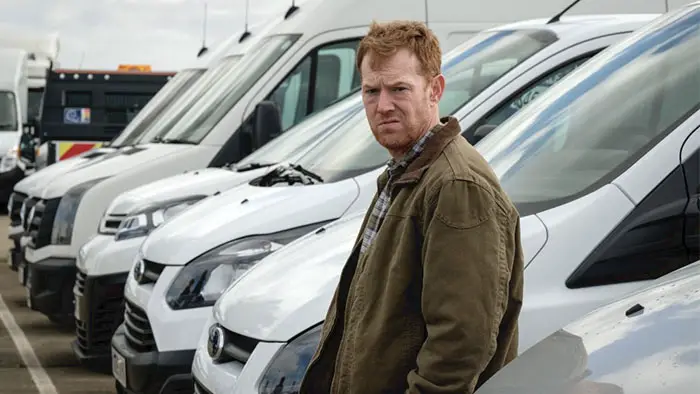 We could not start this list without talking about this film, and to an extent, the body of work of the "king of social realism"; Ken Loach. Many of his engaged films are about essential workers facing difficult, yet real, situations in times of changes, from a postman in Looking For Eric, a carpenter in I, Daniel Blake, office cleaners in Bread and Roses, rail workers in The Navigators, a bus driver in Carla's Son. He has always championed the working class, human rights, and decency, as seen in its latest opus Sorry We Missed You. It is the story of a couple struggling to make ends meet despite having more than full-time essential jobs that are very much talked about during this pandemic. One is a caregiver going from home to home, ensuring the wellbeing of older folks and disabled people rain or shine. Like many doing similar jobs, she gives it her all despite terrible conditions, being overworked and underpaid. The other is a deliveryman for an Amazon-like service demanding more and more from their employees no matter the consequences, and without providing any safety net. This ode to the left behind of the failing gig-economy and systems, enabling hard-workers to get poorer and poorer, is a masterpiece that must be seen.