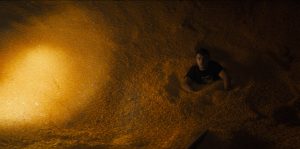 And director Marshall Burnette's film is terrifying! Its depiction of a horrifying grain entrapment, which occurs when a person essentially starts to drown in unloading grain as it flows into a silo, rendering the person unable to move, speaks to the primal fear of being trapped immobile and bearing witness to one's own agonizing death. Grain entrapments like the one Cody experiences force one to rely on others for assistance as the pressure of the grain slowly crushes them to death.
As long as screenwriter Jason Williamson stays focused on Cody's plight, the film is almost unbearably tense. There are a few narrative threads to flesh out the characters, including that Cody is an asthmatic, Frank (Jeremy Holm), the leader of the town's volunteer fire department who leads the rescue attempt, has a somewhat ill-reputed history, and that Cody's father died tragically in a similar grain entrapment. Luckily, the filmmakers don't dwell upon these plot strands, never straying from the story's primary thrust of Cody's dire situation.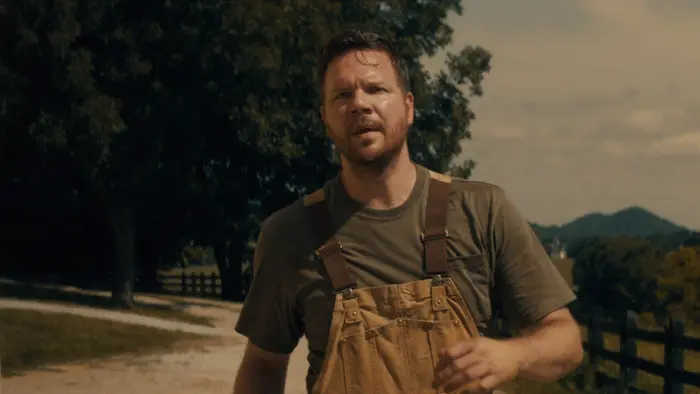 "…unbearably tense."
The acting is exemplary all around. While Cody had been a typically distant and unenthusiastic teenager before the accident, DiFalco makes his transition to a young man who isn't so tough after all, crying in terror and struggling to breathe pronounced and entirely truthful. Paice manages to be more than your typically distraught mother as she waits anxiously for her son to be rescued from a shockingly familiar circumstance. It's an interesting character touch that Cody's circumstance allows Valerie to connect with her son in a way that she couldn't seem to before the accident. There is a nice scene where Valerie sits in her car, sobbing and listening to a tape of Cody's headbanging music, as the rescue attempt goes on outside.
Because the primary set is confined to the interior of the silo, there is a noticeable chamber-piece aspect to the film that only intensifies the dread. We watch in horror as the grain overcomes Cody, his safe rescue never once a foregone conclusion.
Like the beginning of Cody and Valerie's day, Silo starts off as a rather banal peek into Americana. But rest assured that soon enough, this small, unassuming film reveals its true nature as one of the scariest movies I've seen in a long time.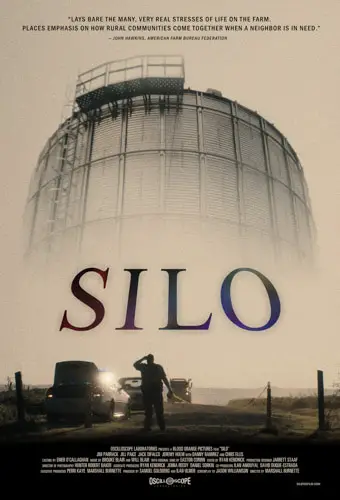 "…one of the scariest movies I've seen in a long time."