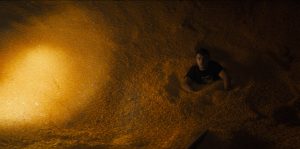 The opening of Silo evokes pure peace and tranquility. As the morning sun rises over the horizon to initiate another day, it bathes the stark Midwestern landscape in a rich, warming, and golden-hued glow. The heartland wakes to life, and the people who call this honey-and-wheat-stained swath of America wake along with it.
The day begins for angsty teenager Cody (Jack DiFalco), with a bit of practice channeling his inner James Hetfield. His single mom, Valerie (Jill Paice), starts her day with a different sort of angst, tasked almost immediately with calming a hysterical nurse at the clinic where she works who, it appears, has just experienced their first on-the-job death. The day is shaping up to be uneventful, looking like a million others have. But before the day is through, it will take a terrifying turn that will leave an indelible mark on Valerie, Cody, and everyone else on the homestead forever.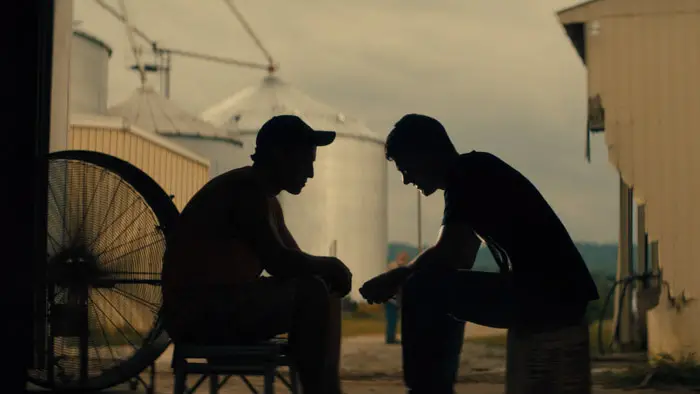 "…Cody…starts to drown in unloading grain as it flows into a silo…"
Apparently, as a closing title card informs us, over twenty percent of the at least 1200 farm workers that have died in grain entrapments since 1964 have been teenage boys like Cody. Along with fellow teenager Lucha (Danny Ramirez), he works as a farmhand at Adler Grain & Feed, a massive family-run grain refinery managed by Junior (Jim Parrack). In addition to his role as proprietor of the business, Junior is also responsible for looking after his father (Chris Ellis), who is in the initial stages of dementia.
Working amongst farm equipment is unquestionably dangerous if you aren't careful. But it is the most seemingly innocuous pieces of material on the grounds – kernels of grain – that provide the most terrifying prospect of danger and death. It's always that which you least expect.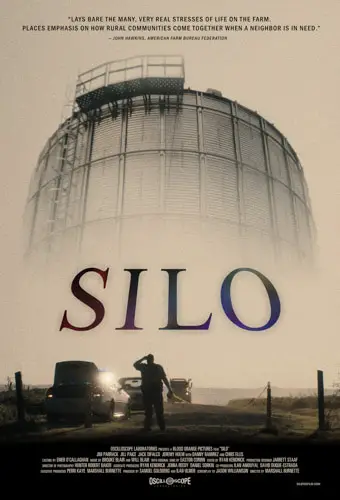 "…one of the scariest movies I've seen in a long time."