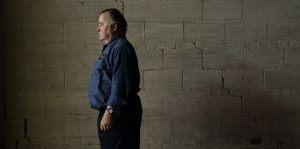 Writer-director Robert Jury's Working Man depicts a variation of the familiar term. For those who might not know, the phrase paints a picture of an average blue-collar worker who is gainfully employed, making average pay. Such people are often considered the backbone of the economy and the country in which they live.
Allery Parkes (Peter Gerety) and Walter Brewer (Billy Brown) work together at a factory in their small, podunk town. Allery has worked there for as long as anyone can remember, and has always been regarded as rather strange. One day, everyone is informed that the factory, their home away from home, is being shut down, and they'll all be unemployed within 24 hours. While Allery, and his co-workers, understand that life will never be the same, they do their best to continue their daily routine of factory work and small talk, and, on a bigger scale, fulfill the factory's promise to its clients. What begins as a simple inability to accept the drastic changes in life quickly becomes a story of camaraderie, love, perseverance, and friendship. Working Man depicts these sentiments, and more, as Allery and Walter navigate their seemingly desolate world of nostalgia and pain.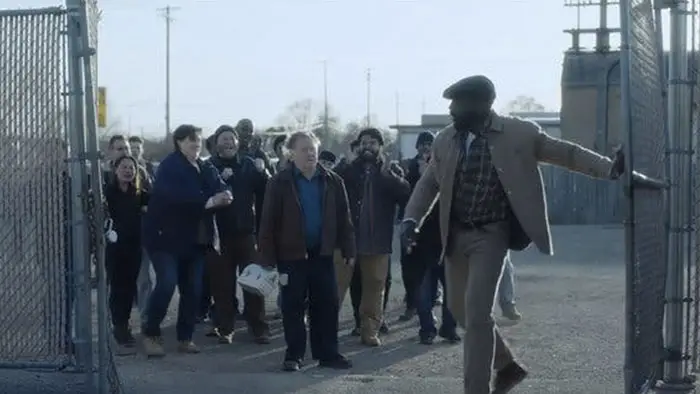 "…the factory, their home away from home, is being shut down…"
Jury hits audiences in the face with suspense and mystery within the opening seconds of Working Man. As Allery wanders his house searching for someone, the audience can tell something is wrong though the magnitude of the problem is not gleaned. Audiences are unaware of the punch in the gut that they are about to receive from this enigmatic and ominous introduction. The story eventually unravels, and viewers begin to understand the severity of what is taking place. The mystery continues for nearly 120 minutes as the two protagonists work toward something, which remains relatively unknown to the audience. Through it all, viewers appreciate the struggle of the everyman characters more and more.
The story of loss and persistence engulfs the audience, so much so that they cannot look away. The movie is painfully relatable on so many levels, as it forces viewers to relive the darkest and most painful moments of their lives. Jury, and his team, make audiences vulnerable, and, while that is sometimes difficult to stomach, it is essential for Working Man to be as effective as it is. Allery and his wife, Iola (Talia Shire-Adrian in the Rocky series), connect characters who seemingly have very little in common and allow viewers to appreciate the personalities on screen and those surrounding them in the real world.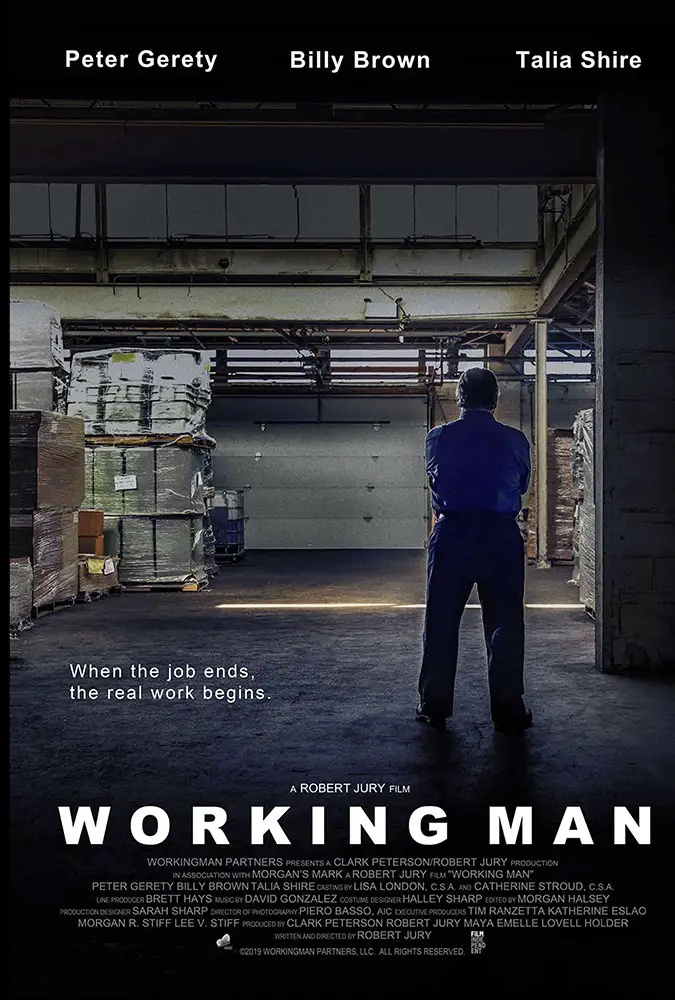 "…Jury's ability to connect to the real world and the people in it says volumes about his writing..."