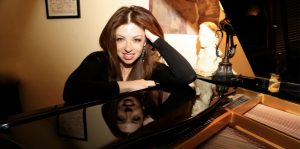 DC Universe's Stargirl premieres this week on the CW, starring Brec Bassinger as the teen with the superpowers and Luke Wilson as her step-father sidekick. Plugs aside, I had the great opportunity to chat with the show's composer Pinar Toprak, who amazingly has dipped her toes in the MCU as the composer of Captain Marvel. We talked about her journey from her birthplace in Istanbul, Turkey, to her steadfast determination to become a film composer, and how she got Geoff Johns to let her use a live orchestra for every episode of Stargirl. She even wrote the music to Fortnite!!! Most importantly, we talked about getting into the business of movie music and how first-time filmmakers can best utilize their composers.
How are you using this time during lockdown? You must have some studio space available.
Pinar Toprak: My studio is at my house, so I'm here every day. I like being in this room in general. I'm still very much working, but some projects have paused, naturally.
 I imagine you're busy now, but the near future is kind of in question?
Exactly. It's the same with everybody in the industry right now. There are certain things that we know can still happen. Some work we're just not sure of regarding its status. We're trying to find ways to be creative—find ways to give back. Whatever we can do to get people through this time.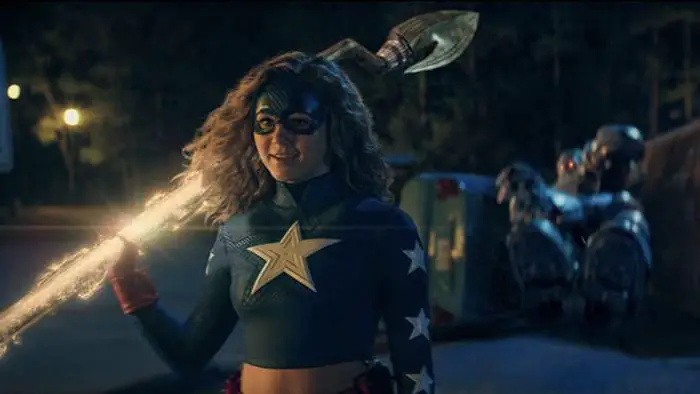 "I started paying close attention to the music and the impact of it on the story. I would record them on my little Walkman…"
We're here to talk about Stargirl premiering on DC Universe and the CW. My guess is a lot of that was done before the lockdown happened.
Stargirl was completed entirely beforehand. We had our final playback a few weeks before the lockdown happened, so we were very fortunate that all of that was already done before.
What is your musical background, and how did you ultimately get into film scoring?
It's a long story, but I'm from Istanbul originally, and I started a full-time conservatory when I was very young. I was about five or six years old. So music has always been a part of my life. My love of film started at a very young age as well. I was just in love with big Hollywood films, and my father was a huge film buff, too. We would watch movies, and I started paying close attention to the music and the impact of it on the story. I would record them on my little Walkman so that I could listen back to those tracks.
Was there a specific movie that made you want to film composer?
It was John Williams' Superman. That had a massive impact on me. It was pretty cool to see this man fly and lift things that are not liftable. The music was just spectacular. It was lyrical.