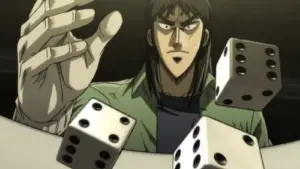 One of anime's appeals is that it deals with difficult subjects like love, politics, and social difficulties. Gambling has long been a popular element in anime, adding a sense of danger and excitement to any story. It allows characters to show off their skills and strategies, as well as their willingness to take risks and recover from failures. Gambling can often lead to heated rivalries between characters, intensifying the drama of the plot. Characters go through the ups and downs of life while gambling since they must make difficult decisions and take risks.
In this article, we'll take a closer look at anime's fascination with gambling storylines over the years.
Gambling Has A Long History In Japan
Gambling has a long and storied history within Japanese culture, so it comes as no surprise that it is featured so prominently in anime. While today land-based casinos are not permitted in Japan, players are able to enjoy classic casino games at Japanese online casinos. However, when it comes to physical gambling, the options are limited to mahjong, pachinko, and horse racing, as these are the only forms of gambling that are considered legal in Japan. These activities have been popular for many years and feature heavily in anime storylines.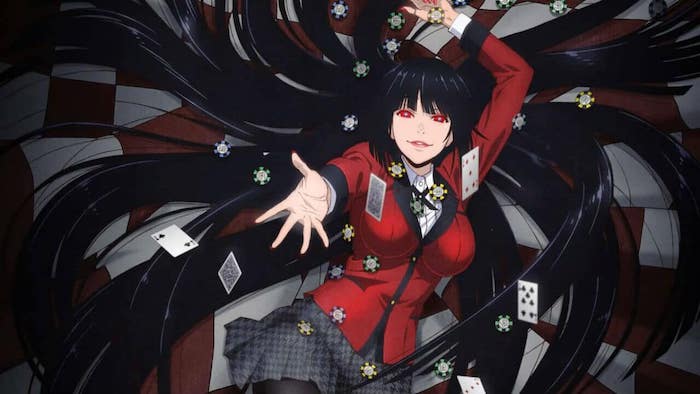 The Thrill of Winning and Being the Best
Gambling in anime offers an appealing allure, providing an exciting rush with the potential of a big win, the thrill of competing against other players or the house, and the risks of the process.  The popular Saki anime series written and illustrated by Ritz Kobayashi tells the tale of Saki Miyanaga, a first-year high school girl who is introduced into the competitive world of mahjong by her friend Nodoka Haramura. 
Pink-haired Saki develops a rather precarious relationship with the game since she is unable to stop playing the game. She also happens to be incredibly skilled, and this projects her to the top of players. 
This series employs gambling as a metaphor to illustrate the highs and lows of life and to show the risks and rewards of taking risks and the potential outcomes. Just like many other works, it uses this trope to encourage viewers to reflect on their experiences.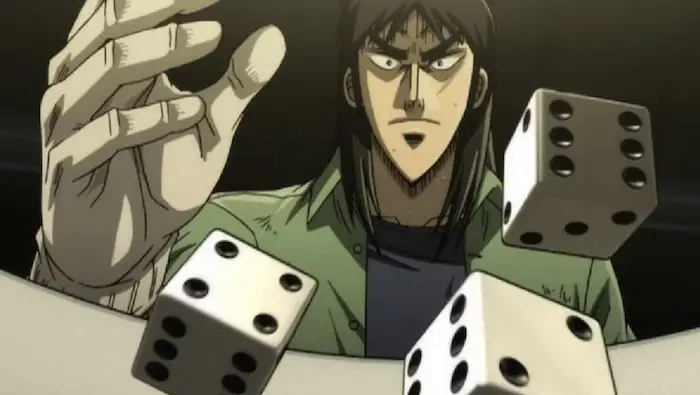 The Addition of Exciting Narratives 
Gambling is a common theme in anime because it provides an opportunity for adding dramatic tension and setting the stage for a thrilling story. Moreover, it allows creators to introduce characters with varying objectives.
For example, in the 2001 Legendary Gambler Tetsuya anime series, we are told the tale of Tetsuya, the talented mahjong gambler who lives in Japan after WW2. Tetsuya is a prolific player who scores a lot of big-money wins. However, his luck is about to change dramatically when a more experienced player manages to beat him.
The dramatic scene marks the moment Tetsuya understands just how little he truly knows about the universe of gambling. Accordingly, he is more motivated to start working on honing his skills, making the series suitable to watch for educational purposes.
Deeper topics are also often depicted by anime that embrace the gambling theme. One example of this is Death Parade, a peculiar anime that provides a strange take on the afterlife. While the concepts of heaven and hell are not part of the anime, the characters are seen trapped in a bar where they are engaged in gambling while using their souls as stakes. Los souls play different games, including poker and darts. The loser is sent deep into the abyss while the winner is brought back to life. The anime introduces viewers to various forms of gambling while also touching on the theme of spirituality, another major element of the Japanese tradition.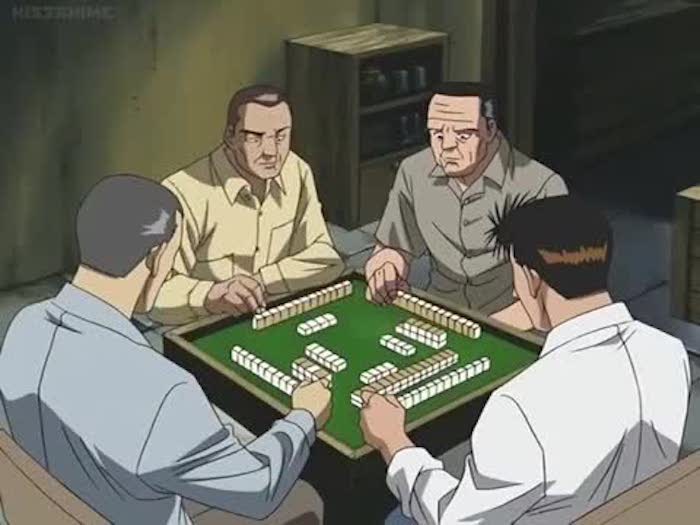 Final Thoughts
Gambling has become a major part of Japanese culture and is seen in many anime stories. Not only does the element of danger and excitement make it popular, but anime's ability to tackle a variety of social issues, politics, and other topics makes it appealing to a global audience. Gambling in anime has had a lasting impact on viewers and has become a way for people to explore a variety of topics in a fun and entertaining way.