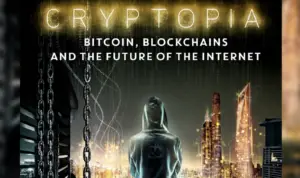 Cryptocurrencies have taken the world by storm generating billions of dollars and changing the path of many industries. In the past couple of years, blockchain technology and cryptocurrencies have dominated the news reaching new all-time highs and generating millionaires overnight. 
This revolutionary technology also impacted many other industries like the entire global financial sector, the gambling industry where Bitcoin betting is now available, the gaming industry, and many more.
The whole controversy behind cryptocurrencies, especially Bitcoin where the creator of this incredible piece of technology is still unknown inspired many directors and production companies to make documentaries about this incredible technology.
Additionally, with every new tech come many solutions, but also many disadvantages that people can take advantage of, such as scams and illegal activities. All of these things combined make a good documentary where you can learn more about Bitcoin and blockchain technology, and hear some of the inspiring stories behind the newly-generated wealth in the world.
In today's article, we will take a look at the top 5 Bitcoin documentaries that you should definitely watch, especially if you are invested in Bitcoin.
Best Bitcoin Documentaries You Should Watch
Bitcoin: The End of Money as We Know It
It is an hour-length documentary launched in 2015, which means that it is at the early stage of Bitcoin acceptance. It is an informative and clear crash course approximately cryptocurrencies and money. This documentary will take you again in history and will display to you the way money has evolved. 
As a matter of fact, this documentary will educate you about the new digital economy and the impacts and solutions that come from blockchain technology, including Bitcoin.
What's extra, this documentary will reveal the practices of primary banks and monetary establishments. Finally, this documentary will even spotlight the effect of the government on money printing and how it could cause inflation. 
In other words, you'll get a behind-the-curtains look at how government officials are trying to prevent crypto-technology from thriving and how are big banks reacting to such big changes.
Several people like Vitalik Buterin and Roger Ver speak about whether or not cryptocurrencies, in particular Bitcoin, can revolutionize the financial and economic global or just every other bubble so as to burst.
Cryptopia: Bitcoin, and the Future of the Internet
This documentary got here out pretty recently in 2020, and Torsten Hoffmann is the producer. The producer is well-known for other cryptocurrency paintings, consisting of Bitcoin: The End of Money as We Know It. 
This documentary offers you a peek into the sector of the Bitcoin ecosystem and the way it works. It additionally discusses various challenges and controversies associated with this cryptocurrency.
Different from other hyped content material this is there on the net approximately cryptocurrencies. 
The documentary content gives you various treasured insights that are probably vital for understanding if you are making plans for an extended-term investment.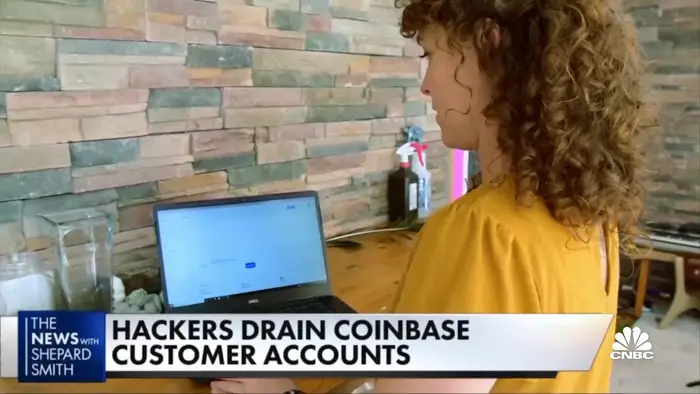 Netflix Series – Explained: Cryptocurrency
If you've got much less time for your hands, then cross for this short movie. It is a part of a sequence that is approximately a variety of various subjects. And it could be a dependable supply in case you are seeking out a few assists on crypto.
The 14-minute series will let you know the entirety you need to recognize about crypto cash and the world that surrounds them. It will also teach you more about how crypto technology works, all the advantages and disadvantages that come from it, and how it impacts other industries just so you can make your own opinion about the future.
Banking on Bitcoin
Due to its Netflix reputation, this documentary might be the most famous prince of content on this unique topic on the net. 
This documentary will offer you some specific records on the roots of this technology and its massive ability. It is a bit nerdy, but that is needed if you want to learn more about this revolutionary technology that promises to change the world forever.
You will learn a whole lot about this technology from its early days, and you may see a few familiar faces too. It is a great documentary for people that want a mix of real stories that actually happened in the past, and expectations for Bitcoin's future and its impact on the global economy.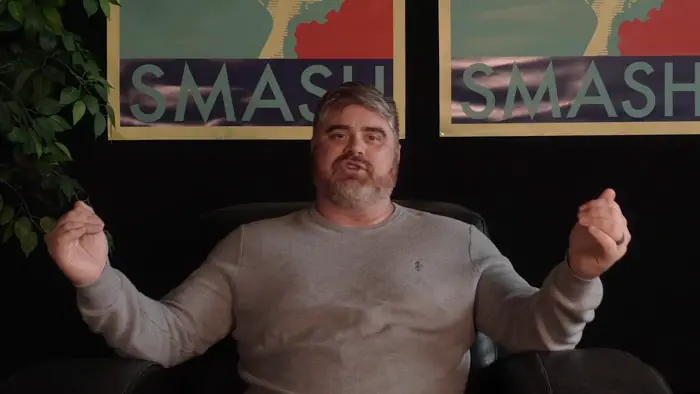 The Rise and Rise of Bitcoin
The Rise and Rise of Bitcoin is a documentary that takes place within the time whilst Bitcoin and various other cryptocurrencies were going thru their heyday.
The documentary was launched again in 2014, and it shows a pc programmer who was inquisitive about this digital asset. It is an early-stage documentary when Bitcoin technology only just started to spread across the world.
As he receives closely concerned with the community related to this forex, you, even as viewing this documentary, study more approximately the global impact of this brilliant generation, that is crypto. 
This documentary/film directed by way of Nicholas Mross is suggested for absolutely everyone who wants to recognize and experience the early years of cryptocurrency, particularly Bitcoin. It is a time frame where we all regret not investing in this revolutionary technology.