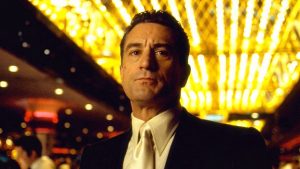 See where Robert de Niro, Sharon Stone, and Joe Pesci are now and what they're doing 27 years after starring in the famous 1995 film Casino, directed by Martin Scorsese.
What Happened to the Cast of Casino?
It's been more than 25 years since Martin's Scorsese 1995 film Casino came out, starring famous actors like Robert de Niro, Sharon Stone, and Joe Pesci, among other famous stars like Lester Diamond, Frank Vincent, and John Manca. The film is based on the true story of Nicholas Pileggi's nonfiction book titled, 'Casino: Love and Honour in Las Vegas'.
Casino was a big hit back in 1995 and it's still one of the best-known casino films of all time today. The main characters were already famous stars in Hollywood, having starred in several big films before they participated in Casino.
So, we thought it was time to revisit the star-studded cast of the film after 27 years and see where they are now, and what they've been up to since then.
The Cast of Casino (1995) – Where Are They Now?
Robert De Niro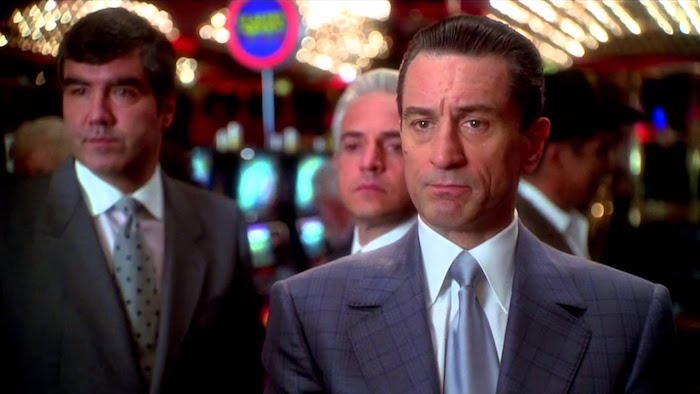 Robert De Niro plays the main character of Sam 'Ace' Rothstein in Casino, which happened to be the eighth film directed by Martin Scorsese that De Niro took part in. Before that, De Niro was already famous for his roles in other films directed by Scorsese like Taxi Driver, Goodfellas, and New York New York.
After Casino, De Niro went on to star in two more films by the same director, namely The Audition and The Irishman. Most recently, Robert De Niro also starred in a brand-new 2023 film called Killers of the Flower Moon, a Western crime film directed by Martin Scorsese as well. Now 79 years old, Robert De Niro resides in his NYC home after recently splitting with his wife Grace Hightower after 20 years of marriage.
During the course of his lengthy acting career, Robert De Niro won two Golden Globe Awards and a Cecil B. DeMille Award for his contributions to the world of entertainment. He also received the Screen Actors Guild Life Achievement Award and was cited as a big inspiration by Leonardo DiCaprio who presented him with the award.
Sharon Stone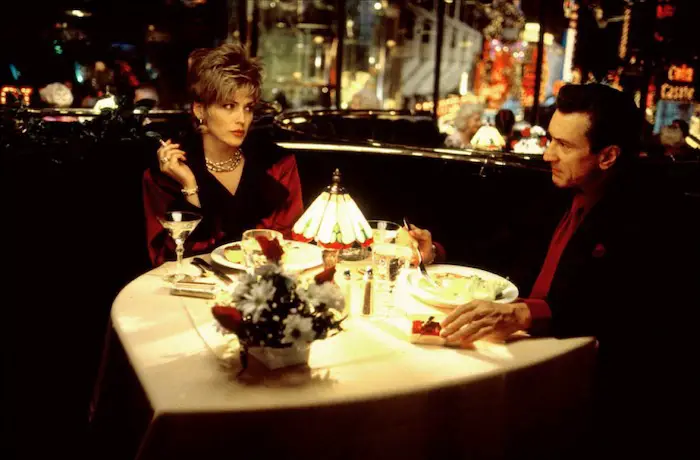 Sharon Stone played Sam's ex-hustler girlfriend and eventually wife, Ginger McKenna in Casino, with whom the main character later has a child. Back then, Sharon Stone was 36 when she played the role of Ginger and won a nomination for the Best Supporting Actress.
Now, the famous actress is 64 years old and has since starred in 115 films, 79 of which came after her famous role in Casino. The former Basic Instinct star now looks to be largely retired from the world of acting and devotes much of her time to painting. Residing in her Beverly Hills mansion, the mother of three has spent much of the last few years working on large-scale abstract paintings in her art studio.
Despite focusing on her artistic pursuits, Sharon Stone has recently made a few appearances in television shows like Murderville which was released in 2022. She also made eight appearances in a recent Netflix horror series titled Ratched, starring alongside stars like Sarah Paulson and Cynthia Nixon.
Joe Pesci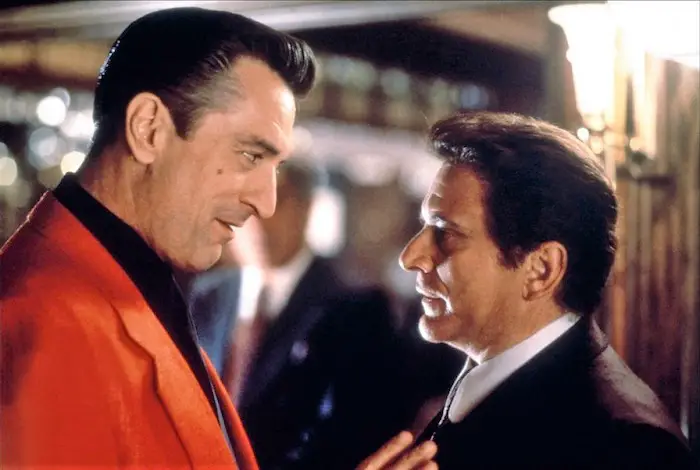 Joe Pesci played Nicky Santoro in Casino, marking the third time Pesci starred alongside De Niro in Raging Bull and Goodfellas, both directed by Scorsese. Since then, Pesci and De Niro have starred in nine films together.
Pesci officially announced his retirement just four years after starring in Casino but has since starred in The Irishman with co-star Robert De Niro as well as Gone Fishin' and 8 Heads in a Duffel Bag in 1997, The Good Sheperd in 2006, and Love Ranch in 2010.
Now, it looks like Pesci is out of the acting world for good and the reason for his retirement from acting seems to be his music. After largely retiring from his acting career, Pesci started pursuing his music career. He has since recorded three albums titled 'Little Joe Sure Can Sing!', 'Vincent LaGuardia Gambini Sings Just For You', and 'Pesci…Still Singing' which was released in 2019.
What is Casino About?
Casino is set in the 70s in Las Vegas, telling the story of 'Ace' (Robert de Niro), a member of the mafia given orders to run the Tangiers Casino in Las Vegas. Quickly descending into a world of corruption, heists, and burglaries, Ace then meets his future wife Ginger (Sharon Stone) with whom he begins a tumultuous relationship and has a daughter.
Over the course of 13 years, the casino scene in Las Vegas begins to change drastically in Ace's eyes. After years of criminal activity shaping his casino life, the casino is finally shut down by the FBI. With the mafia out of the picture, Ace ends up where he starts in the beginning, working as a sports handicapper. The biggest difference is that the Las Vegas scene has changed into a different world run by big corporations rather than criminal organisations.
Themes of greed, deception, money, and corruption run through the plot of Casino, but it's also a reflection on the changing casino world and the Las Vegas scene. Rewatching the film today, you can also see how the casino world itself has changed drastically.
First of all, online casinos didn't even exist back then, something that we might take somewhat for granted today. With literally hundreds of online casinos to play at today, it's almost difficult to think back to the days when you had no choice but to travel to a brick-and-mortar casino back in the day if you wanted to play casino games.
Nowadays, although physical casinos are still very popular – especially in places like Las Vegas Nevada – online casinos are quickly taking over the gambling industry. In Canada, casinos are still very popular, but millions choose to play at online casinos in Canada instead. As a Canadian gambling enthusiast, this is where casino review sites come in handy. For example, the real money casinos at casimoose.ca is always a great source to find a reliable gambling platform to sign up with and enjoy your favorite casino games.