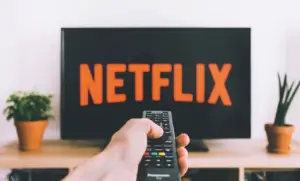 2023 in streaming? It was a real rollercoaster, with Netflix taking on account sharing like it was an action-packed blockbuster. Despite Hollywood strikes trying to steal the scene, still, the industry thrived, growing and churning out impressive productions. Get your popcorn ready because this article's about to premiere the biggest streaming trends of the year!
Industry Disruption: Hollywood's 2023 Labor Strikes for Fair Compensation and Conditions
In 2023, Hollywood faced strikes from the Writers Guild of America (WGA) and the Screen Actors Guild-American Federation of Television and Radio Artists (SAG-AFTRA). The unions sought fair compensation, better working conditions, and improved payments for writers and actors in film, TV, and streaming.
The WGA strike focused on issues like fair pay for streaming content and better conditions for writers on short-order TV series. SAG-AFTRA negotiated for fair wages in the streaming era, addressing safety concerns and equitable treatment for actors.
These strikes disrupted Hollywood productions, causing delays and paused projects. Their aim was to secure new contracts that addressed industry changes and ensured fair treatment for creators. Negotiations were crucial in reshaping Hollywood's future and how writers and actors are compensated and treated in the evolving entertainment landscape.
Reasons Behind Netflix's Firm Measures and Strategies
To keep subscribers and draw in new ones, Netflix took firm steps. They required verification for new devices, dropped prices in places like Asia and Africa, and ramped up their original content spending to a whopping $17 billion annually.
According to ExpressVPN's blog, this investment paid off with standouts like "All Quiet on the Western Front," a Netflix original film that made waves at the Oscars, earning nine nominations and winning Best International Film. This success, along with AppleTV+'s win with CODA in 2022, signaled a turning point, proving streaming platforms could produce top-notch films to rival traditional studios.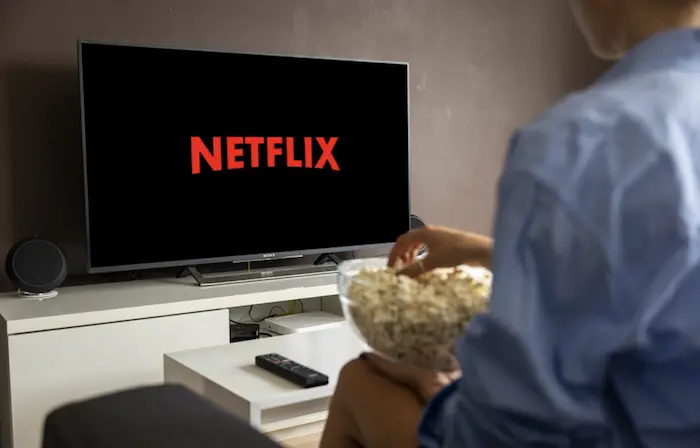 This Year's Favored TV Shows: Seasonal Comebacks and Series Finales
As streaming charges forward, the trend of adaptations keeps gaining steam. People are eagerly awaiting live adaptations of "Avatar: The Last Airbender," "Daredevil: Born Again," and "The Acolyte," promising to keep the streaming scene alive with beloved stories brought vividly to the screen.
This year, rather than delving into new series, audiences chose to immerse themselves in the latest seasons of their favorite TV shows to satisfy their entertainment cravings. These included the second season of Ginny and Georgia, the return of Shadow and Bone, the gripping fourth season of You, and the highly anticipated series finale of Succession by HBO.
While the new series took a back seat, a standout summer hit was Amazon Freevee's Jury Duty. This reality hoax sitcom captivated viewers, following individuals summoned for jury duty who unknowingly partake in a fabricated trial. Initially labeled "a questionable show for benign reasons" by the Hollywood Reporter, it gradually garnered a dedicated fan base after circulating on TikTok and other social media platforms.
Parrot Analytics observed a twofold surge in interest for Jury Duty within a month of its premiere, though its prospects for a second season remain uncertain.
Netflix's Beef also gained significant traction as a standout success. Featuring Steven Yuen from The Walking Dead and comedian Ali Wong, this darkly comedic portrayal of a seemingly mundane road rage incident won over both critics and viewers. However, the show faced controversy when cast member David Choe's past fabricated story about a supposed encounter with a masseuse surfaced. Calls for his removal from Beef arose, leading some viewers to boycott the series.
A Year of Adaptations
Streaming platforms heavily embraced adaptations from literary works. Popular series such as Max's House of the Dragon and Prime Video's The Lord of the Rings: Rings of Power continued the trend from 2022. Adaptations like Queen Charlotte: A Bridgerton Story, The Night Agent, Shadow and Bone, and One Piece, sourced from books or comics, dominated streaming charts.
In particular, the live-action adaptation of One Piece set a new record as the most-viewed Netflix series in 84 countries globally, surpassing prior records held by Stranger Things and Wednesday.
The Last of Us, based on a video game, stood out in the streaming realm. Launched on Max, the series garnered critical acclaim for its visuals, storytelling, and stellar performances. Breaking the video game adaptation curse, its immense popularity secured confirmation for a second season.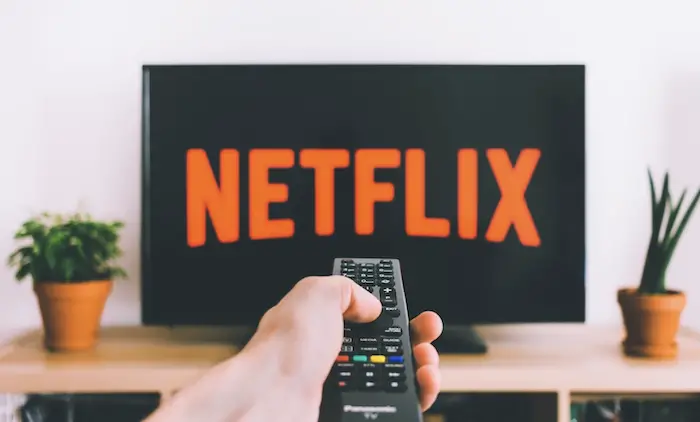 Streaming Services Consolidation
A significant trend emerged in the consolidation of streaming platforms. HBO Max merged with Discovery+, forming Max. Disney+ announced plans to unify its properties into a mega app, integrating content from Disney+, Hulu, and ESPN+. Paramount Global introduced a new tier merging Paramount+ with Showtime, featuring beloved Showtime series like Dexter and Billions.
These mergers aimed to counterbalance Netflix's dominance, offering a wider content range and potentially diverting subscribers from Netflix while providing a more stable financial base.
Future Predictions
Streaming service landscapes have transformed, witnessing prevalent price hikes. However, the rise of ad-supported streaming TV services like Pluto TV suggests a potential industry shift. Netflix continues to innovate its release strategies, using segmented series drops to sustain audience engagement.
Live event streaming is expected to gain traction in 2024, with platforms like Netflix exploring this avenue. Changes in pricing models, content removal for cost-cutting, and the introduction of ads by platforms like Amazon Prime Video are poised to influence viewer behavior on streaming services.
2023 was a whirlwind year for streaming, marked by Netflix's bold strategies and an explosion of diverse, captivating content. From their $17 billion investment in original productions to the global success of adaptations like "One Piece," the streaming landscape thrived.
Looking ahead, the industry hints at evolving pricing models, potential ad integrations, and a surge in live event streaming. As the curtain falls on 2023, the stage is set for continued innovation and transformation in the streaming realm.