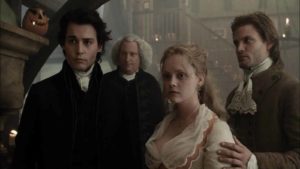 Johnny Depp is a prolific actor that has created many memorable characters over the years. Although he gained worldwide fame for portraying Jack Sparrow in Pirates of the Caribbean, he initially became famous for acting eccentric characters during the 1990s in indie-flicks like Cry-Baby (1990), Benny and Joon (1993), Dead Man, The Ninth Gate, to name a few. But, also, during the 1990s, he gave his finest performances in many outstanding films. It wasn't easy, but we have chosen the top 3 best Depp performances in movies that are truly outstanding in their own right. 
Fear and Loathing in Las Vegas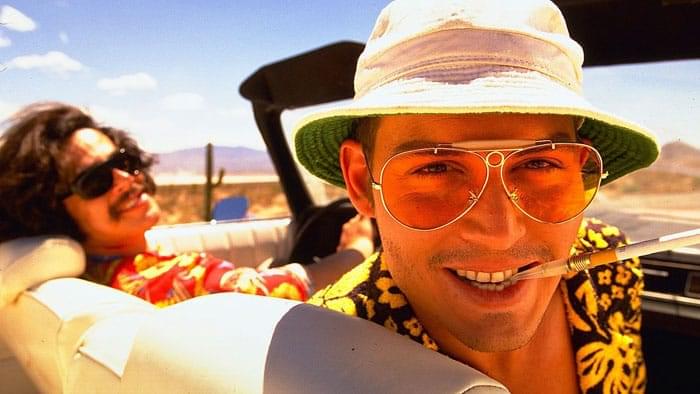 Fear and Loathing in Las Vegas is based on a book of the same title that follows the real journey of the journalist Hunter S. Thompson and Chicean attorney and activist Dr. Gonzo, that had drug-infused adventures in Las Vegas.  
Johnny Depp has befriended the journalist and perfectly captures his eccentric nature and voice. The glamorous side of Las Vegas with its dazzling casinos is overpowered by the dark side of the city portrayed by the main protagonist, that gets high, trash hotel rooms while at the same time they are reminiscing on the failed hippie movement that has come to an end.  
If you are inspired to jump to Las Vegas after you've watched the film, we've got a better solution. There are reliable New Zealand online casino sites where you can choose from hundreds of different casino games in even larger numbers than in some Las Vegas casinos. There is something for everyone, starting from slots, roulette, craps, and baccarat in many different versions. 
What's Eating Gilbert Grape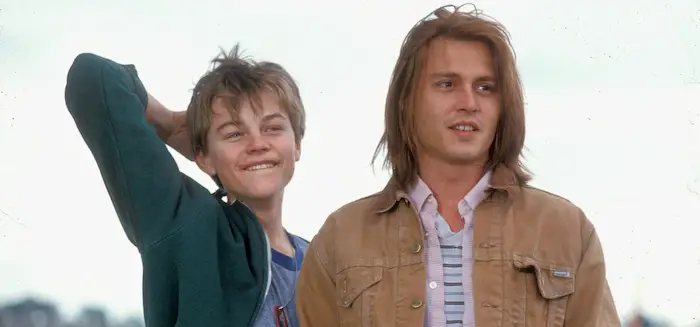 This is an award-winning film that follows Gilbert Grape (Johnny Depp) as he struggles to take care of his fractured and dysfunctional family. After his father's suicide, his mother became morbidly obese while his brother Arnie who's intellectually disabled (Leonardo DiCaprio), always tries to climb the town water tower. His life becomes more complicated and overwhelming when he starts an affair with a married woman and falls in love with Becky (Juliette Lewis), who's the new girl in town.  
Although most critics singled out Leonardo for his performance in the film, Johnny Depp manages to deliver a convincing performance as an outsider that internally struggles with the pressures and tragic aspects of his life. 
Sleepy Hollow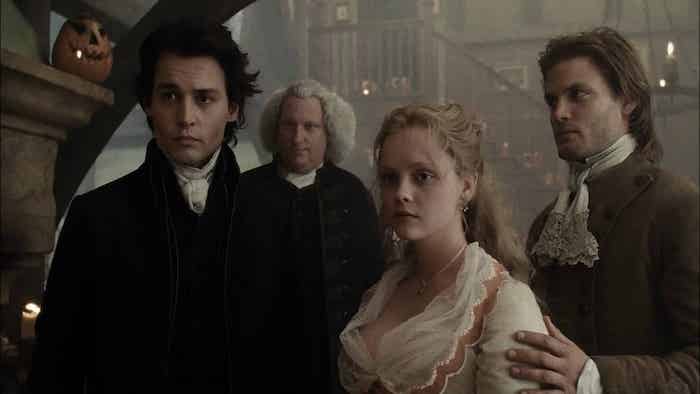 Directed by Tim Burton, Sleepy Hollow perfectly captures the magic of the legendary short story by Washington Irving. The cast includes many famous actors such as Christina Ricci, Christopher Lee, and Michael Gambon. That said, Johnny Depp gives an incredible performance as the eccentric, clever, and squeamish Ichabod Crane (he distastes blood and bugs in equal measure), who decides to use scientific methods to uncover the real culprit behind several decapitations in Sleepy Hollow. 
But the case gets more complicated as more people die, and he finds the last heiress Katrina Van Tassel tied to the murders. The film received critical acclaim not just for Johnny Depp's performance but also for Tim Burton's direction, cinematography, and visual effects.