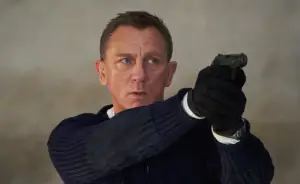 Is No Time to Die better than Spectre? After months of delay, No Time to Die, the 25th James Bond movie and Daniel Craig's last appearance as the British spy, was released back in September 2021. The aim was to create a sense of finality to the chapter and clear up the confusion that Spectre left. In our opinion, the film ticks all the emotional and plot-related boxes with Bond dealing with the grief of his lost love. And fans of the franchise can also expect the usual fast-paced action scenes and impossible kills from the spy who has the license to do just that!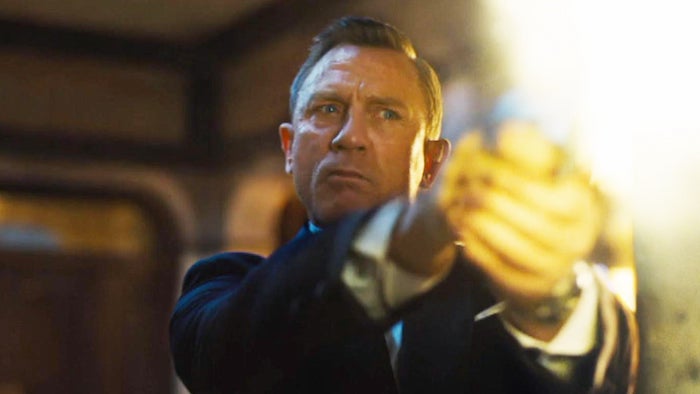 One thing that No Time to Die reiterates is that the days of Bond films restarting the character for a standalone story are gone. In fact, No Time to Die seems to be leaning more towards the Marvel Cinematic Universe format where aspects from Spectre, the previous film, are vital to the current plot. If you haven't watched Spectre yet, No Time to Die could be confusing so this could be a great starting point since the movie is the direct sequel of the previous one.
No Time to Die starts with Bond's love interest from Casino Royale, Vesper, and a strategic opening flashback scene for another established character, Madeleine Swann. The film starts with the leading character and Swann in Italy where Bond has decided to visit the grave of his lost love. Naturally, there is an emotional scene, and we get to see a very vulnerable side of 007, which is a direct contrast to the misogynistic air that previous Bonds exuded. 
Dramatically, Vesper's grave explodes during his visit and leads into a shoot-out sequence that was thrilling to watch. Bond believes that Madeleine Swann, played by Léa Seydoux, was responsible for the events that took place in Italy and believe that she had double-crossed him. This results in a repeat of events from Skyfall, with Bond remaining off the grid for five years after the grave explosion event. As can be expected, our hero is brought back to the field by a world-threatening theft of a biological weapon that targets the DNA of specific people. Bond is aligned with the CIA, Felix Leiter, and a new character, Logan Ash. MI6 has replaced Bond and appointed a new 007 called Nomi, while James remains suspicious of M who appears to know more about the current incident than she shared. On the upside, Moneypenny and Q had Bond's back from the shadows.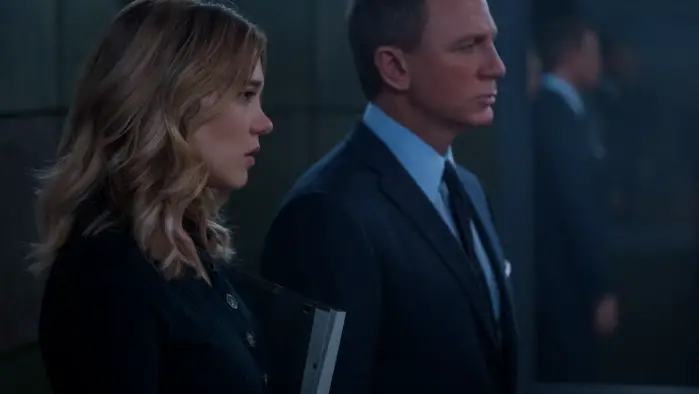 With this jam-packed crew of espionage agents, No Time to Die calls for an epic villain. Unfortunately, Slow-talking Blofeld returns but his big scene didn't get more than a shrug from the audience. The final foe for Craig Daniel's 007 is Lyutsifer Safin. With such a superb villain name, the expectation here was great but Safin was just another scared, heavily accented, and a talkative bad guy who wanted to destroy the world. In polite terms, Rami Malek did a great job of becoming the typical villain for James Bond but audiences were looking for something more. In addition to this, the baddie was only introduced to the main character halfway through the story.
When Casino Royale was released in 2006, it changed the way audiences viewed the franchise by bringing fresh dynamics, action, and plots to the equation. As a comparison, watching this film in a virtual setting was as exciting as hitting the casino, with every second promising to be somewhat rewarding. In this sense, you could say that Casino Royale is quite closely related to virtual gaming at AsiaBet. This site offers honest reviews and expert guides of the best casinos and information on games that are quite similar to those in the movie, but of course, in an online environment. Other than that, you can also find popular payment methods here along with info on casino bonuses and reliable advice on legal betting. 
While No Time to Die was shot beautifully and contained poetic cinematography, other films from Craig's time as Bond, such as Casino Royale and Skyfall, were more memorable and adrenaline-inducing.