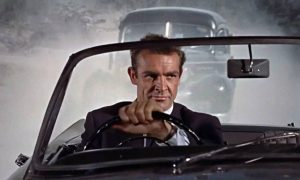 Cinema audiences have been blessed with many fabulous James Bond films over the years. Since Sean Connery graced the big screen in 1962, Bond has enjoyed iconic status and the debate has rumbled on as to who has been the best incarnation.
Bond has come to represent so many things from a cultural sense, and fans have been able to watch some of the most thrilling action scenes, whether it be on snowy mountain tops or on a speedboat on London's River Thames.
But who is the greatest Bond actor? In this article, we will rank in order the Bond actors from worst to best. Read on to discover which of our seven '00s' came out on top.
7. Timothy Dalton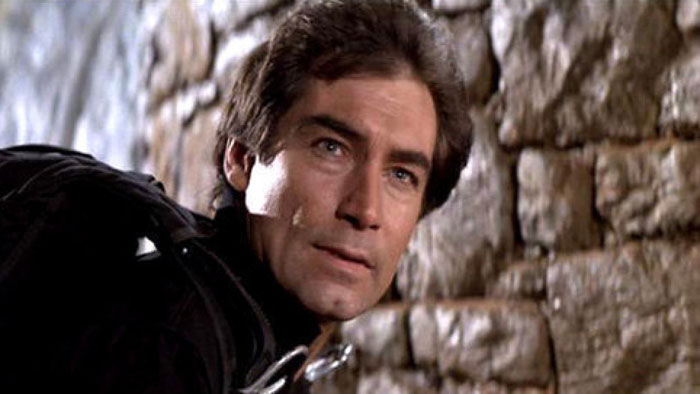 Timothy Dalton has an unenviable position on this list as he ranks as the worst and least memorable Bond. Having succeeded the late Sir Roger Moore in the 1980s, Dalton featured in just two Bond films – The Living Daylights and Licence to Kill. While The Living Daylights enjoyed some success, Licence to Kill was less well-received and Dalton lives on in the memory for all the wrong reasons.
What perhaps didn't help Dalton's cause was that he was a back-up choice. He was picked purely on the basis that Pierce Brosnan's show Remington Steele was renewed for another season. However, Dalton and Bond didn't quite work out in the way that it should have done.
6. George Lazenby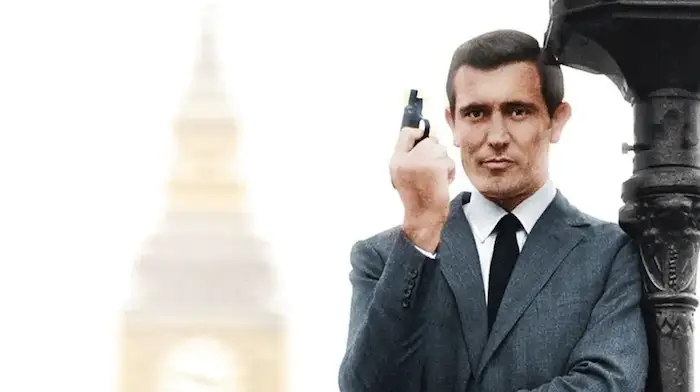 Coming in at number six is George Lazenby. This burly Australian got involved in the famous franchise and while he looked the part, he certainly didn't show that Bond was his arena. Yes, there were glimpses of his acting ability in On Her Majesty's Service, which gained something akin to a cult following, but he wasn't a typical gentleman spy.
One of his most suave lines was "Just keep my Martini cool", but after taking the central role in the aforementioned film, Lazenby had problems with two of his co-stars and he became a controversial character. He only starred in one Bond movie, and while he was the youngest to do so at 29 years of age, he was never to be seen again. Nevertheless, trying to follow in Connery's footsteps was always going to be a tall order.
5. David Niven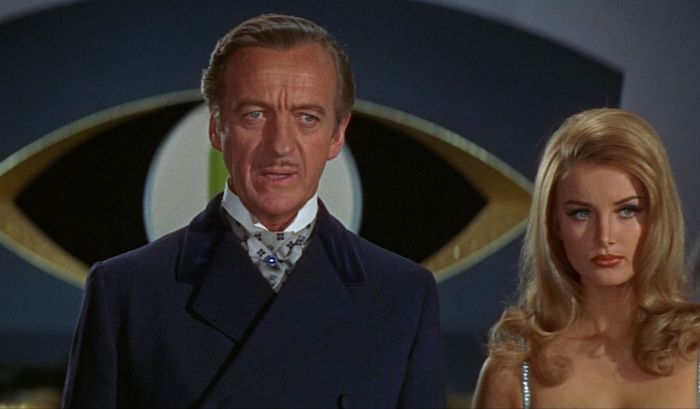 Also a lesser-known version of 007, David Niven didn't really leave a mark on the franchise as he was given just one Bond film to take the lead role – Casino Royale in 1967.
Casino Royale saw Niven put in a rather stuttering display and the film hardly received rave reviews. The film's tagline was: 'Casino Royale is too much… for one James Bond!' As far as Niven is concerned, Bond was too big for him.
4. Sir Roger Moore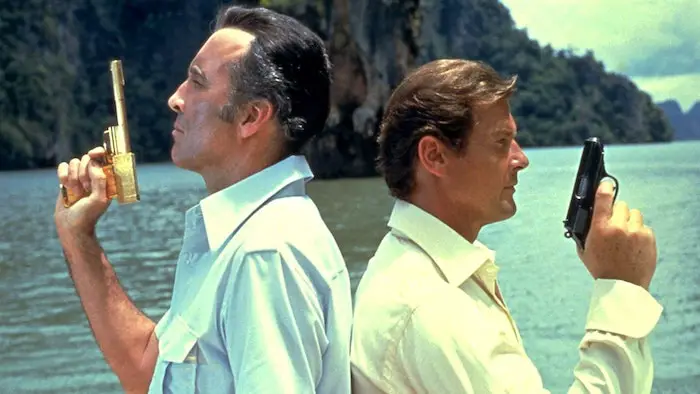 Ranking the top four was a tricky endeavour, as this section of the list is littered with film legends who transcended Bond. We have put Sir Roger Moore in fourth position. He is one of the funniest Bonds that has ever appeared, and he is a veteran, having got seven Bond films under his belt.
They weren't all good – just look at Octopussy – but Moore was definitely consistent, and he has been an idol for many people growing up watching him on the big screen.
Moore's best film was arguably The Spy Who Loved Me. His third film had Russians and a secret lair, but The Man with the Golden Gun was very sophisticated and featured the actor at his peak. Perhaps one of his most memorable lines was in The Spy Who Loved Me, where a woman shouted from a bed: "But James, I need you!" Moore's response was classic, as he said: "So does England." He deserved all the adulation that came his way after that.
3. Pierce Brosnan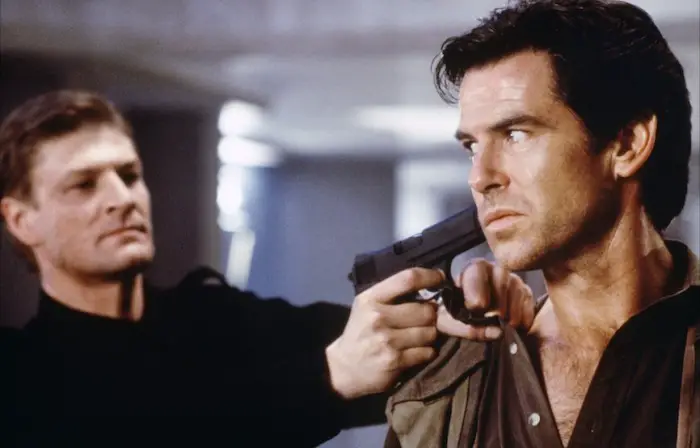 Brimming with wit and charm, 007 and Pierce Brosnan fitted like a glove. It was clear that the Irish actor had done his homework for Bond, and apart from his iconic one-liners and cool gadgets, Brosnan had the highest kill count of any Bond (135).
Brosnan had something of all the other Bonds in his performances, and perhaps his most memorable showing was in Goldeneye. Everything seemed to hinge on Brosnan, and he didn't disappoint.
Added to that, he was arguably one of the best-looking Bonds in black tie. Indeed, Brosnan was forbidden from wearing a tuxedo in any other movie while he held the mantle of the superspy.
2. Daniel Craig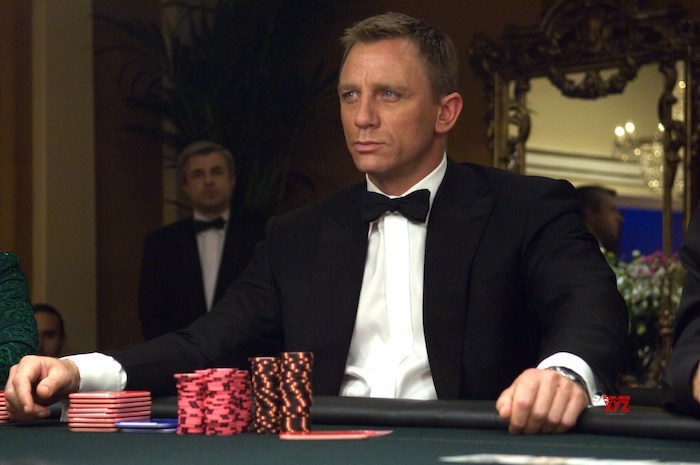 While there may have been concerns before he took on the role, Daniel Craig alleviated them. As a Bond incumbent, he has brought a certain suaveness to the role, and he has also been a rather dab hand at roulette. Indeed, he has proved to be an adept gambler and has inspired those around him.
Craig has a certain broodiness about him, and while he's not as witty as Moore, he has managed to keep 007 relevant and his performances have resonated with a modern audience.
Also, aside from the blonde hair, Craig is five or six inches shorter than most other Bonds. However, while he lacks in height, Craig has set the perfect tone as Bond and he also loves a good stunt. The scene at the end of Skyfall where he jumps on the back of a Komodo dragon to escape its closure is memorable for all the right reasons.
1. Sean Connery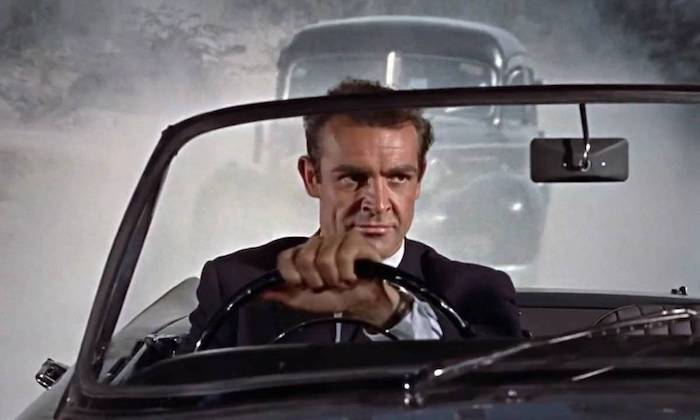 Sean Connery was the quintessential Bond – he oozed class, wit and charm. Although he would come up with nonsensical quips, he would confuse and marvel in equal measure.
Everyone loved Connery's British accent and few Bonds left their mark like he did. Arguably the best Bond film that Connery appeared in was Thunderball, and he delivered some amazing lines. Who could forget the classic "Bond, James Bond" while lighting a cigarette at the same time.
Perhaps his most debonair line was delivered in Goldfinger: "My dear girl, there are some things that just aren't done, such as drinking Dom Perignon '53 above the temperature of 38 degrees Fahrenheit."
Connery died in 2020 at the age of 90, but when we look back at his achievements, he will always be inextricably linked to Bond.
A lasting impression…
Trying to rank the best and worst Bonds is a challenge, especially when each of the candidates has made their mark on the franchise in one form or another.
What is clear is that Bond has been a terrific addition to cinema, and those who have been fortunate to have been cast in the leading role have done their best to portray the character. However, unfortunately, the likes of Lazenby and Dalton did not leave a lasting impression and featured lower down in this list.
Picking out those in the upper echelons was considerably trickier as all of the Bond actors mentioned brought something special to the role, and they were iconic in their own right. In the end, it was a toss-up between Connery and Craig, but we went with the former and we are happy with our pick.
While it may be contentious for some, we hope that you understand our reasoning for making Connery the number one Bond.