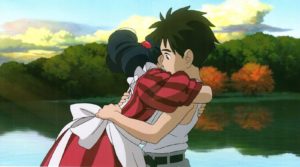 If you are an anime film enthusiast and want to learn about Hayao Miyazaki's The Boy and the Heron, you are in the right place. Discover its storyline, themes and why it is a must-watch.
New Hayao Miyazaki Anime "Boy and the Heron" 
We all thought the Academy Honorary Award winner Hayao Miyazaki had retired after The Wind Rises release, which was ten years ago. But anime fans were glad to learn that the masterful storyteller is back and ready to lift their spirits with one more project called The Boy and the Heron. In this article, we'll jump into the world of this 2023 Japanese animated fantasy film to help you learn about what it entails and why it might be one of his best works.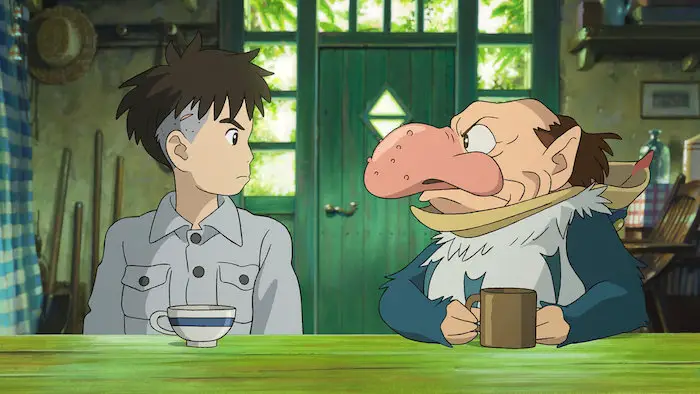 The Boy and the Heron Details
Here are the main highlights of the upcoming anime:
Director 

Hayao Miyazaki

Writers

Hayao Miyazaki

Producer

Toshio Suzuki

Inspired by

Genzaburô Yoshino's 1937 novel "How Do You Live?"

Cast 

Soma Santoki, Takuya KimuraKo, Shibasaki, Shōhei Hino,Yoshino Kimura, Aimyon, and Masaki Suda

Genre

Anime, adventure, drama, fantasy

Art Direction by

Noboru Yoshida and Yôji Takeshige 

Music by

Joe Hisaishi

Cinematography 

Atsushi Okui

Assistant Director

Kazuyoshi Katayama

Running Time

124 minutes

Production Company

Studio Ghibli

Release Date 

14 July 2023 in Japan

Expected to be released in US theatres on 8 Dec
The Boy and the Heron Release Date
Written and directed by Miyazaki, this anime was originally released by Toho on 14 July 2023 for the Japanese audience. This anime was screened in theatres, IMAX and other premium formats. Its release didn't have promotions because the producer, Studio Ghibli, decided not to release any images, synopsis, trailers or the film's casting details before its Japanese premiere. But it grossed over £41 million in Japan and received critical acclaim.
The Boy and the Heron premiered internationally as a teaser trailer on 8 September 2023 at the 48th annual Toronto International Film Festival. Sneak previews are set for 22 November, while its release date in the US is 8 December 2023.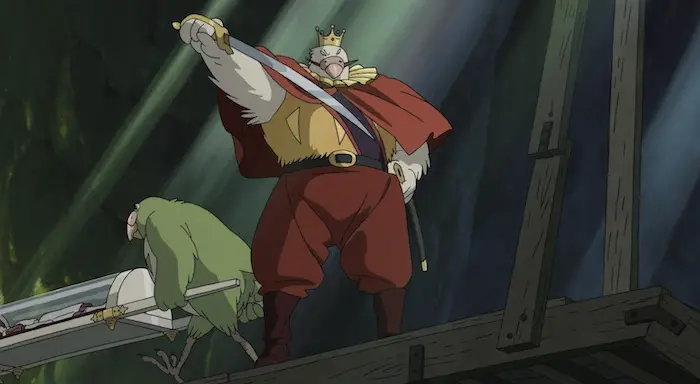 Plot Summary
The story starts in Tokyo in 1943, amid the Second World War, after a hospital fire kills Mahito Maki's mother (Hisako). He's then sent to a quieter estate located in the countryside. Here, he learns that his father, who is the owner of an air munitions factory, has remarried. He is surprised to learn that his new wife is Natsuko, his late wife's younger sister. What's more? She's pregnant with his child. 
Mahito tries his best to make the new town his home but struggles with the grief of his late mother while enduring a tense relationship with Natsuko. Additionally, he encounters a mysterious grey heron that continually pesters him.
The heron eventually speaks to Mahito and promises to take him to his mother; it also assures him that his mother is still alive. Mahito gave in to the heron's requests after Natsuko was kidnapped and had to follow it into another world.
Heron Symbolism
Heron symbolises sorrow and love that has been lost or found. It is linked intrinsically to blurred boundaries, tied to the changing seasons and regarded as divine because it can move across the elements. As such, these transient qualities and relationship with love and sadness indicate that the heron will be Mahito's guardian; it led him through the afterlife and helped him accept the loss of his mother. It is a fitting farewell for Miyazaki, especially when you understand the final layer of the story. 
Where Did Miyazaki Get Inspiration?
The film drew inspiration from How Do You Live? by the Japanese author Genzaburō Yoshino, which is Miyazaki's favourite childhood book. The name of this 1937 novel is the literal translation of the title of this film in Japan. 
Miyazaki vividly drew lines from what inspired his younger self to how he hopes he has inspired many people over the last four decades. How Do You Live follows the story of Junichi Honda, a 15-year-old boy, and his uncle as he deals with poverty, spiritual growth and the overall experience of life. While Miyazaki was deeply moved by this novel, his new film is not an adaptation.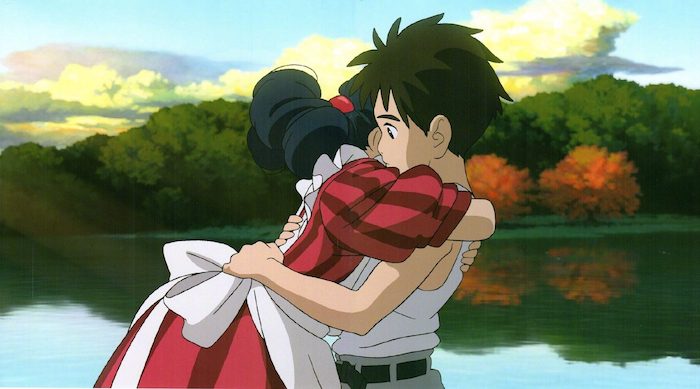 Visual Delights
Every moment in The Boy and the Heron is stunningly animated. You won't find any frame of this film that looks like it does not belong to a canvas. It indulges in the beauty of each creature and landscape. The long stretches without dialogue allow you to take in the magnificence of the imagery. Some of the things that are visual delights include:
Fish guts

Delectable food

Gorgeous clouds
Even the more unpleasant imagery is presented dazzlingly. You could freeze a frame and slap it on your wall. Indeed, the pastoral backgrounds resemble oil paintings. The characters in the film move with quivering naturalism, with clothes ever creasing and hair constantly in motion. 
The Boy and the Heron's magical world will keep the audience glued to their screens. It will take some time after this masterpiece to redefine your life and your thoughts. While doing this, relax and have some spare time by playing some casino games with 50 free spins no deposit no wager.
Online casinos that offer a 50 free spins no deposit bonus give new UK customers a chance to play specific slot games and win real money without funding their account. You can get between 10 and 500 free spins after adding a bank card to your gaming account. The 50 free spins no deposit offer comes with specific terms and conditions that you must meet. This includes wagering requirements, maximum win limit and allowed games.
What Are the Themes of The Boy and the Heron?
The film has autobiographical features. That means it's a semi-autobiographical story partly based on Hayao Miyazaki's life. The movie shows viewers how a child must overcome his selfishness by learning to live for others. Let's look at some examples highlighting that The Boy and the Heron narrates the story of this Japanese animator and manga artist:
Mahito is modelled after the childhood of Miyazaki. 

Mahito's and Miyazaki's father worked at a company that manufactured components of fighter aircraft.

The hospital fire evokes personal similarities with Miyazaki's loss of his mother, who was a source of inspiration for some of the female characters in the film. 

 During the war, Miyazaki's family evacuated from the city and settled in the countryside.

The emotional connection of Mahito with his mother resembles the love that Miyazaki has for his mother.
The film has a strong message of using your hands to create a world that doesn't have conflict. Miyazaki steps back into his unique style, which mixes serious themes with impish humour. The animation is naturalistic until the characters embark on a journey to the parallel realms, where stunning visuals take centre stage.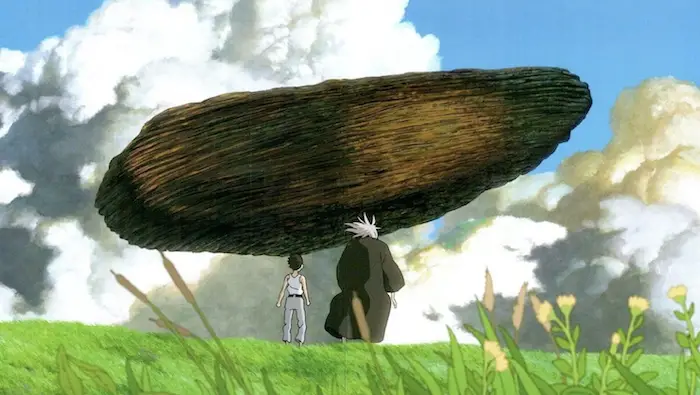 Final Thoughts
The Boy and the Heron has set a high bar for its engaging story. It marks Miyazaki's eleventh feature film and tenth movie with Studio Ghibli, which he co-founded. The film features hand-drawn animation by Miyazaki, and many people believe it is his final project before he returns to retirement. 
Tokuma Japan Communications released the soundtrack in Japan on 9 August 2023. Joe Hisaish was the composer of the music tailored to this film. There's so much to unpack narratively and thematically in this film. With memorable characters and stunning animation, this is undoubtedly a masterpiece and a testament to why Miyazaki is one of the most influential people in the world.