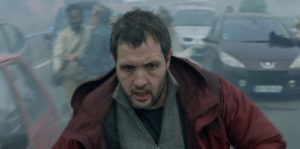 CANNES FILM FESTIVAL 2023 REVIEW! Vincent Must Die (Vincent doit mourir), the debut feature of French director Stéphan Castang, follows Vincent (Karim Leklou), a chill and nonchalant urbanite designer going through a low-key crisis, looking for love and something more to life. The genre-blending story starts with what seems like a mundane office day but wastes no time going straight into the action as an intern frantically attacks Vincent out of the blue. Shocked coworkers manage to pull the men apart, and the "possessed" intern appears to regain his mind.
A baffled Vincent is unsure what to make of the situation yet goes on as if virtually nothing happened. The drama-comedy-fantasy proceeds to throw us into Vincent's quotidian humdrum existence until the next day. That is when another colleague jumps him with murderous intent for no apparent reason. Once the attacker snaps out of his rage, he, too, doesn't understand or remember why he tries to kill our protagonist. What looks like episodes of shared psychotic disorder or emotional contagion confined to Vicent's workplace spread like a pandemic and follows the man wherever he goes, surrounded by people.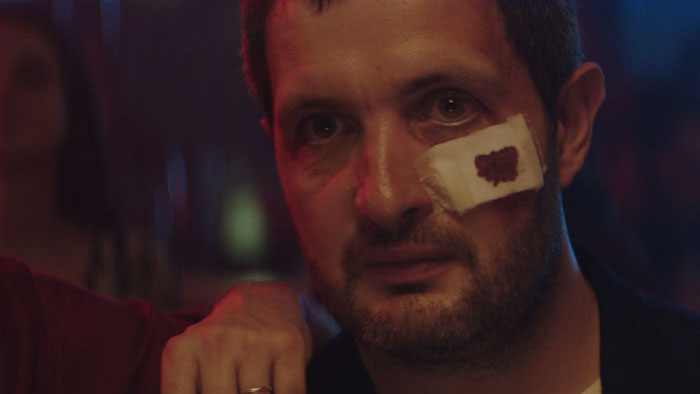 "…Vincent cannot escape constant assault from strangers, whether on the road, on dates, or at home…"
Soon enough, his life is turned upside down as Vincent cannot escape constant assault from strangers, whether on the road, on dates, or at home, where even the neighbor's kids are "contaminated" and ready to break into his flat. The occurrences happen without warning or much exposition, and this works for the best, as the minimal information makes the movie all the more intriguing and fun. Vincent is safe nowhere, and as he tries to decipher the mystery of his predicament, he finds others online with similar problems.
Just like Vincent, Vincent Must Die has us wondering why so many people are out to get him. Has he done something monstrous in the past? Or does he look like someone who has? Has he been cursed? Is there a virus turning people into Vincent-obsessed zombies? Or has the world simply gone mad as waves of violence unfurl throughout the country? Tragically, some viewers might sadly find this not so atypical: another day, another person with mental illness going on a rampage.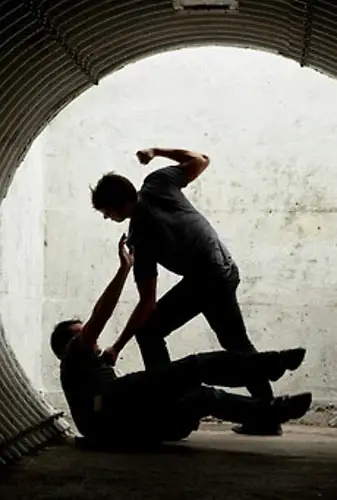 "…why don't sunglasses exist in Vincent's world?"