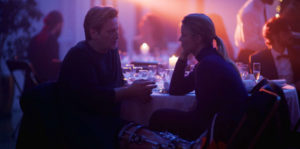 From time to time, a film comes along whose intentions are so earnest it becomes difficult to criticize its faults. Alice Winocour's Revoir Paris (or Paris Memories) happens to be one of those cases. Its themes are so relevant yet unexplored. Its goals are so hefty yet unreachable. Were it not for its formidable lead performance, along with several moments of true insight, the drama would be utterly perfunctory. I feel like I just slapped a puppy.
Mia (Virginie Efira) is a translator at a Paris radio station. She leads a perfectly ordinary life with her partner Vincent (Grégoire Colin). A horrific shooting at a restaurant – brilliantly staged – leaves our heroine traumatized to the point where she cannot recollect the events of that night. Mia reemerges into the world three months later and embarks on a quest to reconstruct her memory.
Along the way, Mia meets Thomas (Benoît Bagimel), who sat across from her at the bistro and now suffers from multiple leg injuries. He helps her discover the truth and maybe spices things up with a little romance because why not? Love heals all wounds. She encounters another survivor, who accuses Mia of selfishly bolting for the toilet and locking herself in. The poignant finale finds the protagonist reach a solace of sorts.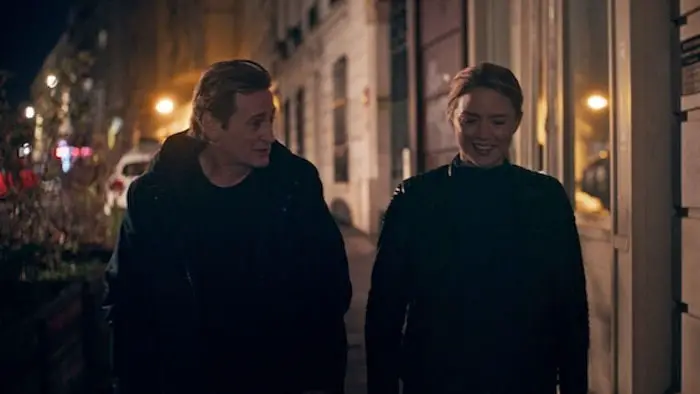 "…embarks on a quest to reconstruct her memory."
Winocour's intentions are clear: to study how trauma affects us, how we tend to erase tragedy from memory and then desperately attempt to rebuild the puzzle, how tricky memory is, and of course, the importance of human compassion. There are all commendable themes, but they have been explored before. The writer-director brings next-to-nothing new to the table. Revoir Paris offers little surprises, narratively or stylistically.
Virginie Efira gives it her all: a fierce, can't-take-your-eyes-off-her feat of acting that more than makes up for the draggy pacing. Scenes may unravel gradually, but the actor speeds things up with her intensity. When sentimentality comes crashing down, she somehow sidesteps it. Her César award was well-deserved.
Winocour and her team capture the lyricism, the hustle and bustle of Paris. Little flickers of insight resonate: a glimpse of Mia's reflection in a photo, a painting that triggers heavy memories, a twist that portrays a pivotal character from a different angle. Those individual, deeply felt, beautiful moments sadly fail to add up to a deeply felt, beautiful whole. As such, Revoir Paris gets a B- for effort.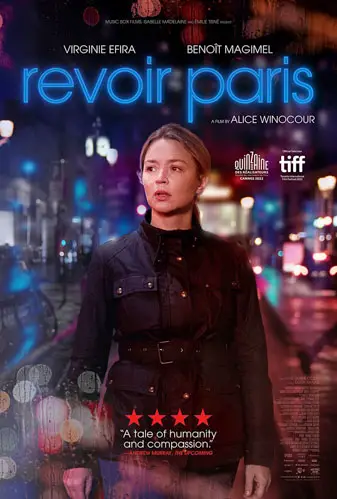 "…fierce, can't-take-your-eyes-off-her feat of acting..."