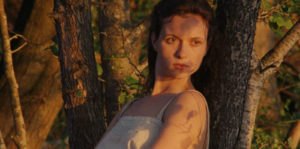 Pietro Marcello, the celebrated director of 2019 hit Martin Eden, is back with his latest literary adaptation, Scarlet (L'envol). The previous film was daunting in scope and grounded in earthly conflicts like labor and class. Based on Alexander Grin's novel, this historical romantic drama also flirts with these universal topics. However, the screenplay by Marcello, Maurizio Braucci, Maud Ameline, and Geneviève Brisac is decidedly more intimate in this whimsical tale of fatherhood and community in rural France. Effortlessly moving through the lives of a hard-working father and his gifted daughter, the movie washes over the audience like a dream, providing a contrast to Martin Eden, even if the more subdued approach doesn't hit with the same gravity.
The drama opens with what looks like horribly colorized stock footage of French soldiers returning from WWI. One of these soldiers, Raphaël (Raphaël Thiéry), learns that his now-deceased wife gave birth to a child while he was off soldiering. Not all is what it seems, though, and Raphaël isn't as welcome as he initially anticipated. While a brilliant woodcarver, the man struggles to find work because of a scandal plaguing his family. Nevertheless, he pushes on, taking care of Juliette (played as an adult by Juliette Jouann in her feature debut), a young girl with all the makings of a prodigy. Their relationship is the cornerstone of the motion picture, as their small community of social outcasts is ostracized from the larger community.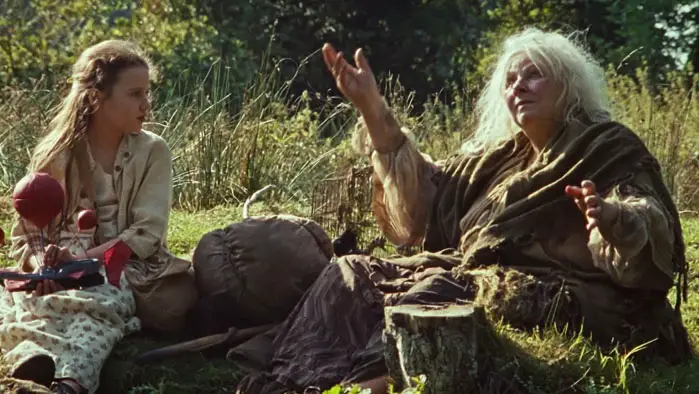 "…the lives of a hard-working father and his gifted daughter…"
Thiéry is a force of nature, and his physical presence dominates the film's first half. Indeed, to glance at his worn hands and unique physical features is to see a man seemingly chiseled out of wood himself. He should remind fans of French cinema of Michel Simon in that underneath his grizzled appearance is an actor quite able to move viewers. Jouan is also quite the find by Marcello. The ethereal quality she brings fits perfectly with the overall aesthetic of the movie, particularly when she meets and falls in love with the always-dashing Louis Garrel as aviator Jean. Marcello is enamored with her face (as we, the audience, come to be), and her piercing gazes become integral to many sequences.
Visually, Scarlet is gorgeous. The use of 16mm works wonders for Marcello and DP Marco Graziaplena's delivery of a picture that feels akin to a fairy tale. Various examples of natural beauty, like the vibrancy of the sunsets, the colors of Juliette's clothing, and the way the light plays on the water, are all heightened by the use of 16mm. The director instinctively knows that standard digital photography would clash with the themes. There's a definite dreamlike quality that comes with sequences that aren't in 4K all the time.
Is Scarlet for everyone? Probably not. It's understated, slow, and devoid of the thrills that many seek. But for those following the career trajectory of Pietro Marcello, the feature works as another example of a nuanced filmmaker delivering a surprisingly different kind of cinematic experience. At its core, this is a memorable portrait of a father-daughter relationship and the power of dreams above all. I argue that we need more titles like it.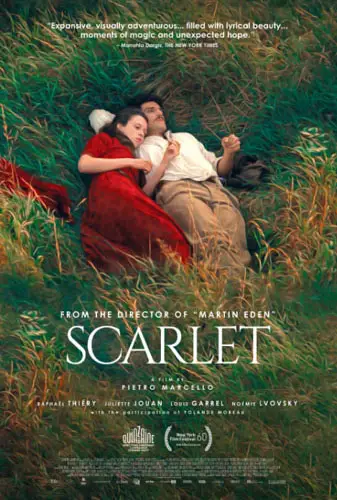 "…washes over the audience like a dream..."