Casino-themed movies have always been a great hit. even if the movie doesn't do very well in the box office, lots of people around the world still watch them as they provide a whole new level of excitement and suspense.
After all, casino themes are ideal settings for all sorts of movie genres so that's why they are so common in movies, to begin with. You may see people using free spins to hit the slots as free spins are common and appealing bonuses for casino enthusiasts.
Actors in casino movies either run the place or end up gambling there by some twist of fate. Therefore, you can expect anything ranging from comedies including bachelors using free spins in a Vegas casino to dramas involving 70's mobsters dealing with the competition and ruining illegal operations from their casino.
Be that as it may, casinos offer a plethora of foundations for a blockbuster movie to become a quick reality. All that is needed is a great director, producers and of course, awesome casting and actors. So with that in mind, let's have a look at some of the best actors in casino films.
Robert De Niro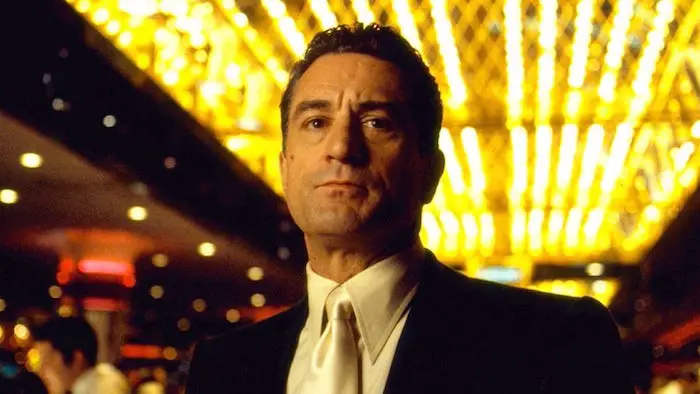 Robert De Niro is a movie legend that has a lot of great movies under his belt. Some of his most notable roles included a mobster in casino movies. One particular movie, the movie Casino (1995), skyrocketed De Niro's career even further.
Even though the movie critics considered Casino to be one of Martin Scorsese's lesser efforts in terms of directing a movie, the film itself gained worldwide fame and popularity, as well as breaking the box office. With a budget of $50 million, Casino gained $116 million worldwide, which was quite a substantial sum back then.
Thanks to De Niro, Joe Pesci, Sharon Stone and other notable actors, this movie became one of the classics that people watch even today. Robert always has a serious expression on his face making him an ideal role for the Casino movie.
Joe Pesci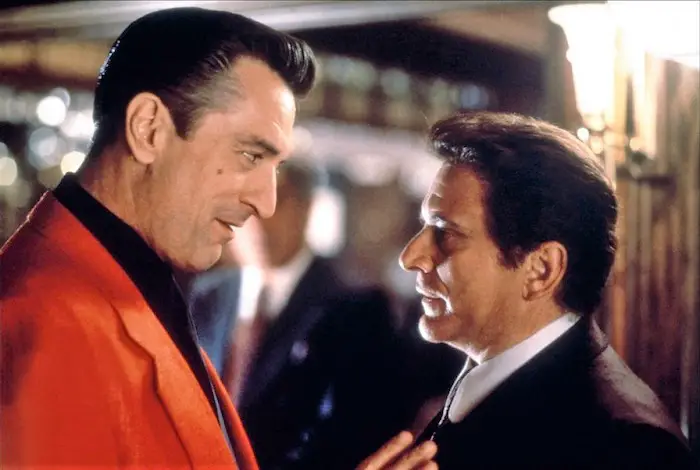 Joe Pesci is a one-of-a-kind actor that can fit into pretty much any role. His ability to completely transform into a movie character is simply amazing. From a problematic hitman Nicky Santoro in the movie Casino to goofy eyewitness Leo Getz in Lethal Weapon 2 to 4. Joe is very well-known as playing mobsters, ruffians and other violent roles.
That's why people get quite surprised when they see him in other roles that don't fit his usual acting pattern. Still, everyone is amazed by Joe's acting as he can do pretty much anything and leave the audience in awe. Like Robert De Niro, Joe Pesci was born to play mobster roles but just like De Niro, Joe didn't let that define him and went on to play various roles in a plethora of movies, earning the fame and legendary status among the fans all over the world.
Ray Liotta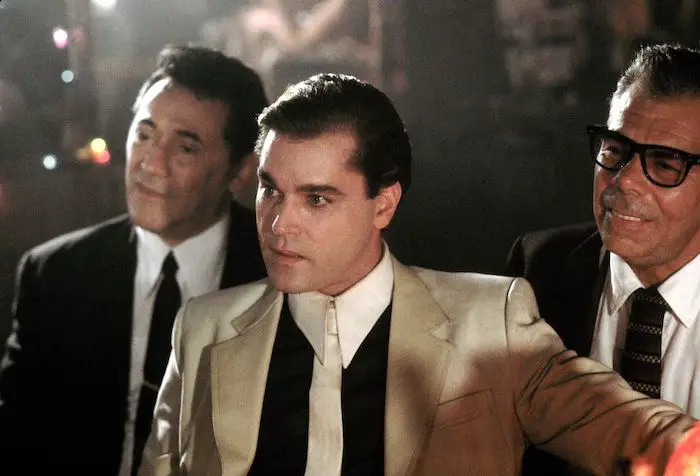 The late Ray Liotta is considered to be one of the best actors in casino movies. His appearance in titles, such as The Goodfellas, Smoking Aces, Killing Them Softly, Even Money, Phoenix, Revolver and The Rat Pack mad casino themes for films a go-to place for action, drama and crime genres. Most people know Ray as an antagonist or even an antihero in most movies but he appears on tons of titles as supporting or main role.
His physical appearance and mean looks made him perfect for mobster, gangster roles in many movies that he played in and he was really good at fitting into such roles. Ray Liotta had the charisma and acting skills to turn every good movie into a great movie. It's safe to say that Ray was the ultimate badass whenever he took a role of a bad guy in moves.
George Clooney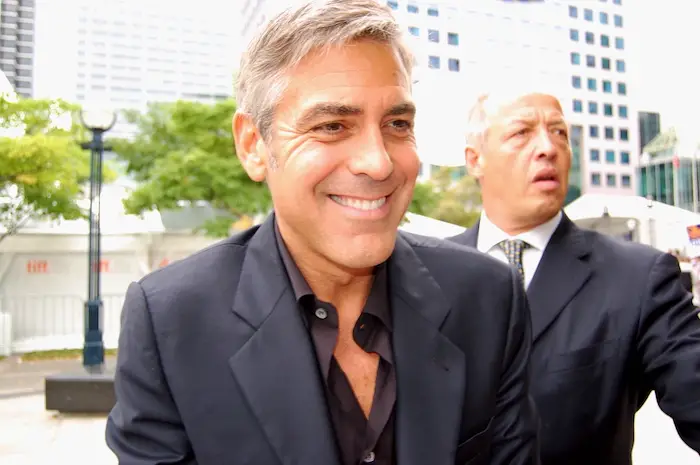 The Hollywood's pretty boy and the dream man of many women across the world even today, George Clooney tends to step out of his comfort zone of dramas and chick-flicks every now and then. When he does so, the movie he plays in quickly gets the global attention. Even though it's uncommon to see George play in a casino move, he did so with the utmost perfection in his role in Ocean's franchise.
That said, Ocean's movies did have a comedic background, it was still a thrilling move with some of the top guns in the movie industry, such as Brad Pitt, Mat Damon, Andy Garcia, Julia Roberts and many others, taking up the mantle with George Clooney to made this franchise a global hit spawning two sequels and a spin-off.
So whatever George does when he acts he does it well, whether it's a charming doctor in the TV show ER or the worn-out man in a coffee commercial. This is one of the main reason he is such a popular actor today and was throughout his career.