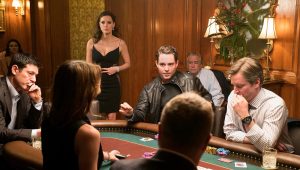 Films are a reflection of society, and they can be based on several themes- including gambling and casinos. There are tons of poker movies available today, all of which come with diverse stories, lessons, and symbolism.
There are many reasons why an individual might want to see a poker-themed film. Some people watch to see how film directors represent the casino gaming experience, and some just want to see the tips and tricks deployed by other players. For others, it might be out of curiosity to see how a game like Texas Hold 'em Poker is played in other locations.
Regardless of why you are interested in a poker film, there are more than enough titles for you to consider. This article has outlined 7 great movies any poker lover should watch. You might need to watch some of them more than once.
1. Maverick (1994)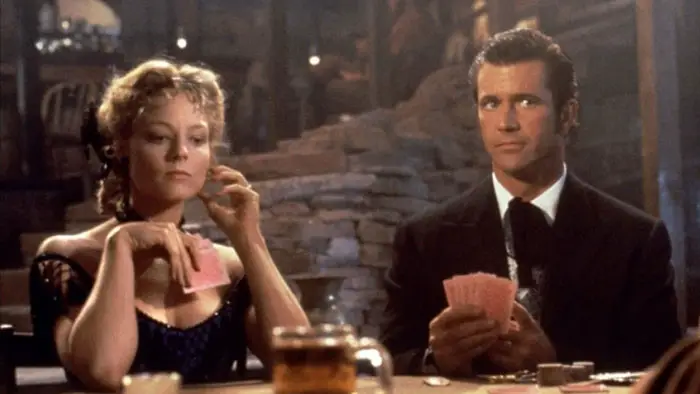 The award-winning action-comedy casino game, Maverick ranks #1 on our list today. Starring industry icons like Mel Gibson, James Garner, and Jodie Foster, Maverick offers peak entertainment.
The main character, Bret Maverick (Mel Gibson), was in a fix where he needed an extra three thousand dollars to join a tournament. To make this possible, Maverick uses his only weapon — gambling, where he partners up with Anabelle Bransford (Jodie Foster).
In his attempts to get the money within a short time, Maverick and Anabelle find themselves in many dangerous situations. But rather than battling his opponents in a duel, he chooses to knock them out in poker. While this movie has a lot to teach about the intriguing nature of gambling, it also cracks you up with non-stop comedy.
2. Casino (1995)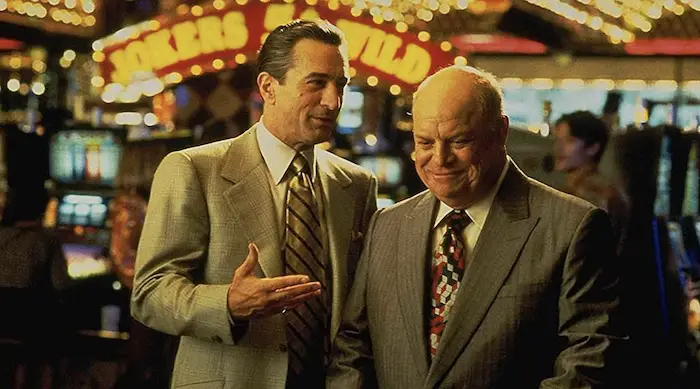 The 1995 classic, Casino, is one movie every poker fan has to see. The film features Robert De Niro as 'Ace', a famous gangster who ran a casino house. Ace tries to run his casino 'the right way' as he partners with Nicky Satoro (played by Joe Pesci), his longtime acquaintance delicately ambitious and coy to follow.
This Scorsese masterclass goes down to the roots of playing Vegas poker while bringing to life the realities of other aspects of the life of a gambler. There are amazing performances to see here, including from regular suspects like De Niro, Ginger (played by Sharon Stone), and the impressive Joe Pesci.
3. Molly's Game (2017)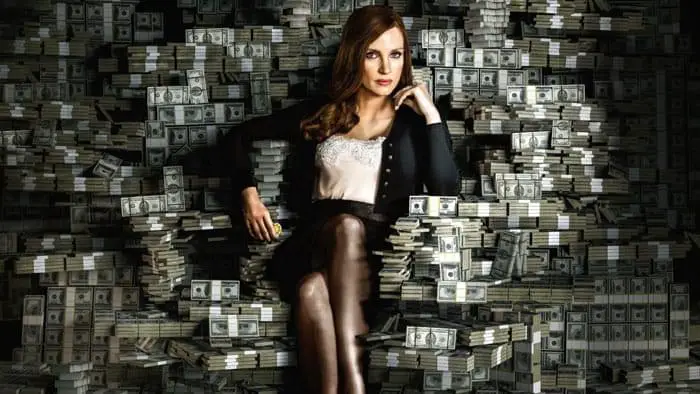 One of the recent and most interesting casino movies is Molly's Game. The storyline of this movie is drawn from the real-life story of the famous 'Poker Queen' — Molly Bloom. Molly's Game starred Jessica Chastain, Kevin Costner, and Idris Elba, revealing how the Poker Queen adapted to Hollywood life.
Molly operated high-rewards games and featured some renowned Hollywood stars, professional poker players, aristocrats, and business owners. Soon after, she began facing criminal charges and a disturbing FBI investigation. This film is still streaming on Netflix.
4. Lucky You (2007)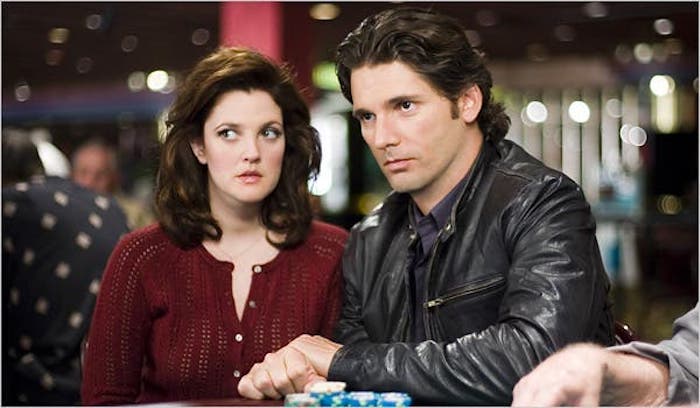 Lucky You is another renowned poker film worth watching. It depicts the story of Huck Cheever (Eric Bana) and L.C. Cheever (Robert Duvall).
L.C. is the father of Huck — an aspiring and upcoming poker player trying to outshine his father's fame in the game. Though both men battle in a Las Vegas tournament, Huck hasn't forgiven his father for leaving his mother.
Huck sees this as a great opportunity to become a poker champion and restore the lost connection within the family. So, poker becomes the bridge to reconnect L.C. and his son.
Apart from trying to beat his two-time WSOP winner father and restoring the unity in his family, Huck also seeks an opportunity to win the heart of his crush Billie (played by Drew Barrymore). Lucky You also features Hollywood stars like Berry Greenstein, Jen Harman, and Sammy Farha.
5. Casino Royale (2006)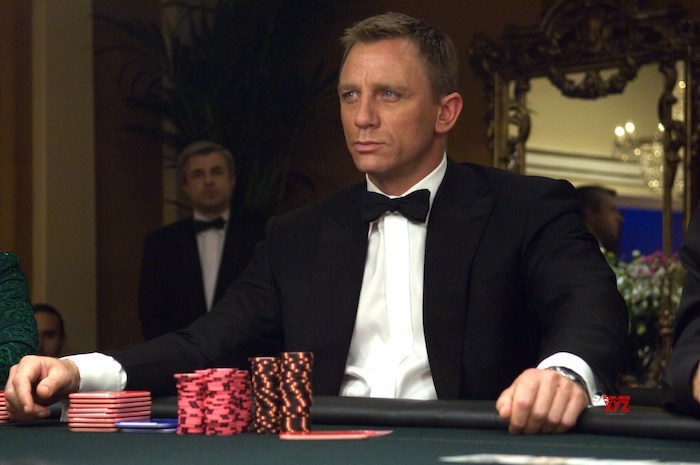 Casino Royale is one of the greatest casino movies of all time. Inspired by renowned action novelist Ian Flemming's novel, Casino Royale comes out as a unique James Bond movie.
In Casino Royale, the main character, James Bond (played by Daniel Craig), is a brilliant, fearless, and daring pro gambler. Soon after James Bond earns his title 007 and is given the license to kill, he gets his first MI6 mission as their agent.
Bond's overseer and mentor, M, sends him and Vesper Lynd (played by Eva Green) against a popular terrorist banker named Le Chiffre on a mission. After losing a huge amount of his client's money, Le Chiffre partakes in a gambling contest at the Casino Royale to win by any means and regain all he'd previously lost. Bond and his partner are there to ensure Le Chiffre fails in his mission.
We recommend this movie to new players as you can learn the intricate details and realities of gambling in a land-based poker room. Casino Royale is available on Netflix, and apart from your casino interests, it also offers you the chance to enjoy some Bond actions.
6. The Cincinnati Kid (1965)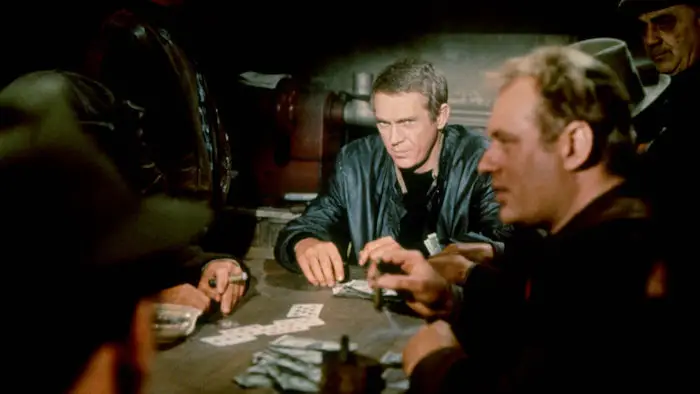 The Cincinnati Kid is one of the most vintage and classical gambling movies. You might think it's old and won't be worth your time, but the outcome will pleasantly surprise you.
The film tells the story of a youngster who goes on a journey to prove that he's the best casino player in the world. He battles with Lancey Howard, who's unofficially the best poker player in a game of Five Card Stud.
The Cincinnati Kid is played in a 1930s New Orleans setting, giving an ideal picture of the compelling fun involved with playing poker.
7. Rounders (1998)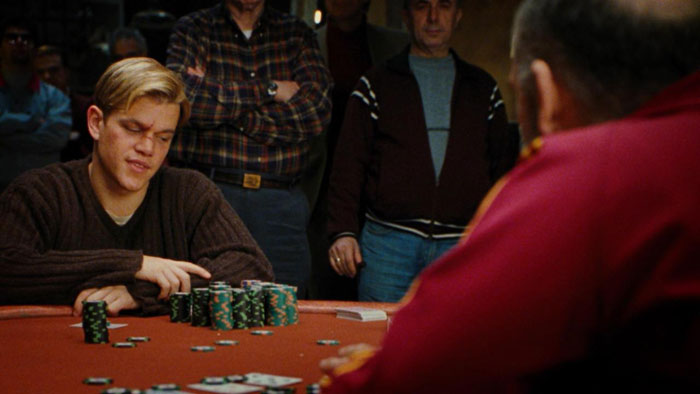 Rounders is arguably one of the best poker movies you should watch. It depicts the mind-blowing realities that transpire silently in New York's private gambling houses.
The main character, Mike McDermott (played by Matt Damon), is an upcoming gambler. Mike battles against the Russian mafia called 'Teddy' or KGB (played by John Malkovich) in a game of Texas Hold 'em poker and loses his tuition and entire life savings in a few minutes.
After this event, Mike decides to quit gambling forever, as he then focuses on law school and prioritizes quality time with his girlfriend. While it seems like life's about to go great for everyone, Mike comes across his longtime buddy Lester Murphy or 'Worm.' Worm, who just got out of jail, and he influences Mike into a rage-filled race of playing poker to pay back a debt.
But, what will be the outcome of things? We encourage you to check it out yourself. It's worth all the hype you'd expect in a classic movie.
Final Thoughts
Poker introduces a whole new world of fun and engagement. It's all more than just gambling, as players can learn a lot of things playing the game.
If you're a poker lover or yearning to become one, and you need to see some movies related to the game, this article has provided you with some of the best titles you can get anywhere. Take a look at the films in your free time and thank us later.