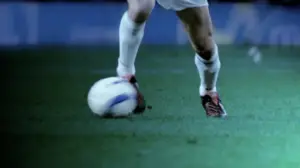 People love sports films. They're always full of drama, competition, and inspiring stories. Here are some of the most exciting sports movies that are scheduled to come out in 2022. Sports movies are very popular and always seem to do well at the box office. There are a few exciting sports movies coming out in 2022 that are sure to be a hit. In this blog post, we will take a look at these movies and tell you what you can expect.
Watching sports has become a  popular form of entertainment for many people. There are a number of reasons why sports are so entertaining. First, sports are unpredictable. You never know what is going to happen next. Second, sports are exciting. They get your heart racing and make you feel like you're a part of the action. Third, sports are inspiring. They show us that anything is possible if we set our minds to it. Fourth, now you can read here how to make money with sports in some USA states with legal sports betting.
For those reasons, we're excited about the following sports movies that are scheduled to come out in 2022. These are sure to be some of the most exciting films of the year and we can't wait to see them.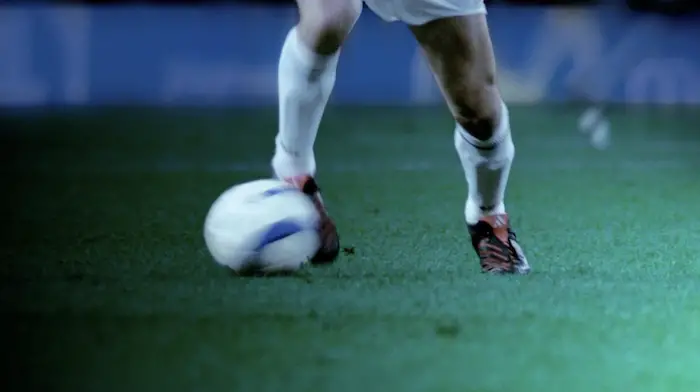 The Royal Movie (July 2022)
Willie Mays Aikens is a former professional baseball player who is now a coach for a small, inner-city Little League team. He was able to survive an unjust sentence thanks to his family and religion, but he quickly discovers that faith, family, addiction, and fame all come with their own set of challenges.
Next Goal Wins (Netflix 2022)
Taika Waititi and the Next Goal Wins crew attempt to transform the American Samoa soccer team from perennial losers into winners, as seen in Thomas Rongen's documentary. The film is produced by Taika Waititi, who also directed it, and will be released on To Be Announced.
Hustle (September 2022)
In this sports comedy-drama, Adam Sandler takes on the character of a scout trying to rebuild his reputation after discovering an underperforming yet talented foreign player. Hustle is Danny Sandler's move away from his juvenile previous movies, which were mostly comedic in nature.
Jeremiah Zagar's Hustle is a basketball melodrama that premiered in the United States on September 14, 2022. A former basketball scout (Adam Sandler) attempts to resuscitate his line of work by signing an eastern European player with a checkered past.
Home Team (January 2022)
In this film, Taylor Lautney and Kevin James collaborate to teach youngsters how to play the game correctly, based on a real-life scenario in which Sean Payton was coaching a Pop Warner football team while serving his one-year suspension from coaching the New Orleans Saints.
In 2022, a comedy about a father and his family of NFL players called The Home Team will be released. Payton was banned from coaching in the NFL for one year as a result of Bountygate. He reconnects with his 12-year-old son by coaching his Pop Warner football team at his childhood home.
Olga (June 2022)
In today's world, young people are more likely than any other demographic to go off the rails. Olga (Anastasia Budiashkina) is one such individual. She is a seventeen-year-old gymnastics star from Ukraine who has been exiled to Switzerland and is attempting to fit in with her new squad. During the Maidan Revolution, Ukrainians spontaneously bring everyone she cares about back home to Kyiv. Olga's mother, an investigative journalist, inadvertently exposes Yanukovich when she challenges his regime.
Facing Nolan (May 2022)
Nolan Ryan's records tell a story, but they don't do him justice. Because he's worn a blood-stained jersey while pitching, he's been nicknamed Flashpoints. In the off-season, his role was to ranch. When Nolan Ryan was 20 years younger, he had an altercation with Robin Ventura that thrust him into the limelight. Despite mythical occurrences and statistical wizardry, Nolan Ryan's career is characterized by contrast.
Ryan batted over 300 six times and was named to five All-Star teams, four of which were as a starter. For four years (1996–2000), he was the most outstanding player in the National League. He holds the records for most walks and wild pitches, as well as the biggest bombs and stolen bases.
Kick Like Tayla (May 2022)
Inside Look at the Life of an AFLW Footballer and Boxing Champ Taylor's sports career up to now, including her public and private challenges, is documented in this documentary. Both Taylor and her closest people offer suggestions for how she has used her power for good so far.
Following the 'that infamous photograph' and the fallout, experts and those who know Tayla examine how she handled online abuse and now encourages other young women to do the same.
In conclusion,  there are many exciting sports movies coming out in 2022. These include Goal Wins, Hustle, Home Team, Olga, Facing Nolan, and Kick Like Tayla. Each movie offers its own unique take on the world of sports and is sure to entertain audiences of all ages. Which one are you most looking forward to?