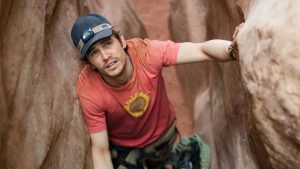 Inspiration, motivation, and determination are some heavy terms that we hear every day in our lives. Everyone needs to have some inspiration, motivation, or determination to keep going. 
The need for inspiration has made it quite common for people to listen to public speakers or watch their videos online for hours on end. There is no doubt it helps, but you have more options to draw inspiration from: movies. There are certain inspiring movies released in the history of global cinema, which is amazing for real-life change and motivation. 
The good thing is that online streaming platforms like Netflix have helped production houses extend their reach to the mass audience beyond borders. Netflix is the most popular streaming service globally, and it has some of the best motivating and inspiring movies. However, suppose you can't find any in your region. In that case, you will need to access Netflix with a VPN to unblock the American Library (because it is the most extensive Netflix library.)
Below we've listed the top five movies that you must watch if you're looking for motivation in your life: 
The Shawshank Redemption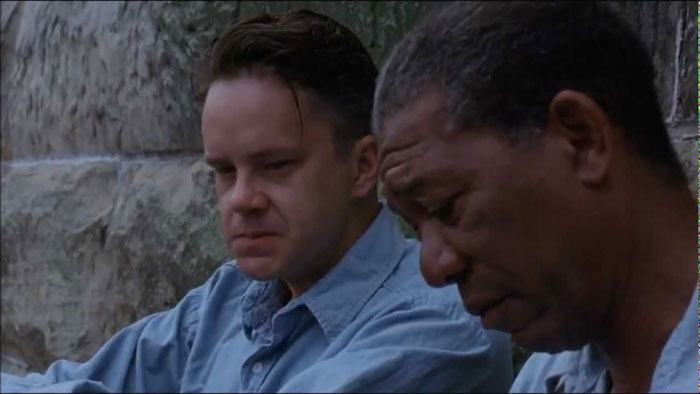 Released in 1994, The Shawshank Redemption chronicles the experiences of wrongly prosecuted inmates and their unique way of dealing with the torture of being imprisoned for almost two decades. 
You would expect a crime feel, action, and suspense from a movie about prisoners, but this one takes an exceptional turn on how hope, faith, and bonding can transform an experience. If you do not find this movie in your Netflix library, you'll have to change your Netflix region to the USA, and then you will be able to stream it. 
127 Hours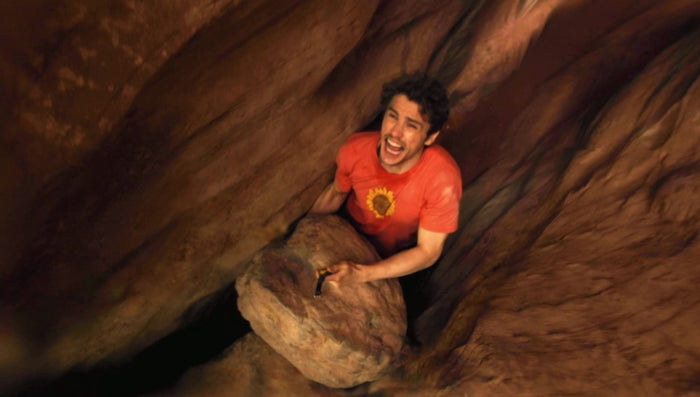 Often, when we look for happiness in more important things, we ignore the small but essential ones. Released in 2010, 127 Hours is the story of Aron Ralston (James Franco), who becomes trapped when a boulder falls on his arm. 
While he's trapped for the next five days, Ralston examines his life and reconsiders his options, at last deciding to amputate his arm so that he can free himself instead of being pinned to the rock and ultimately dying.
Rocky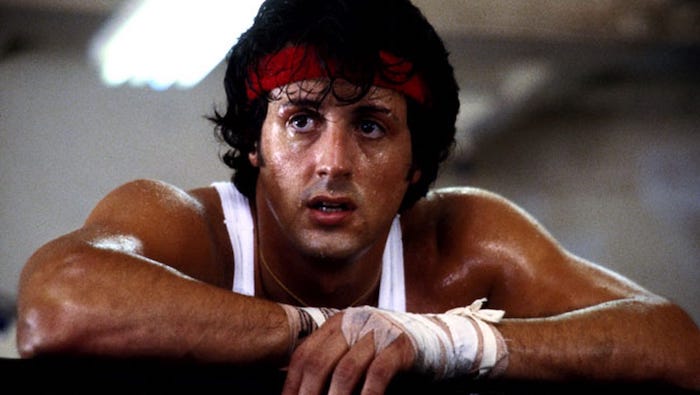 It is an action-biography released in 1976, showcasing the life, struggle, and journey to victory of a Boxer named Rocky Balboa. If you love combat sports movies with a pinch of Drama, you will love Rocky. 
Sylvester Stallone is playing the role of Rocky, and he has put a lot of effort into it. The movie has a great storyline that will make you emotional and driven at the same time. It shows how a small-time boxer struggles to make it big in boxing and climbs up the ladder to become the world's Heavy-Weight Champion. Not only does he earn a good amount of money, but he also gets to earn the self-respect he desires.  
The plot of the movie inspires us to keep moving no matter how hard things can be. A total of 8 installments have been made until now, and Rocky Balboa has become a legend in Hollywood. 
Into the Wild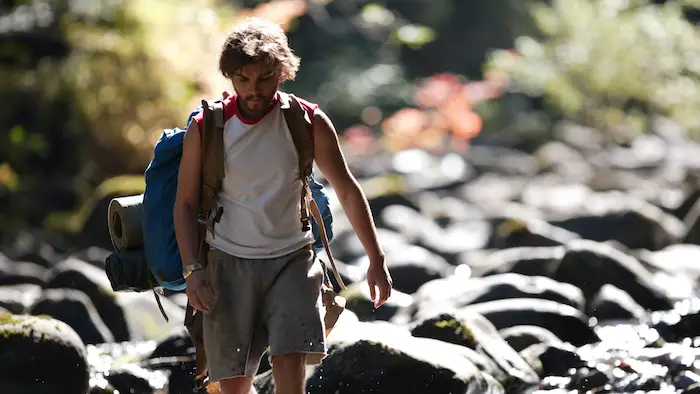 Into the Wild depicts the story of a guy born and raised in a wealthy family who graduates from a prestigious university but then donates all of his wealth to charity. He decides to embark on a journey of isolation into the wilderness. Driven by the beauty of nature that surrounds him, McCandless finds peace in the wild, where he's away from the modern lifestyle and materialism. 
It is an unconventional movie that shows what happens when people shun materialism, get to know nature better and learn to be happy about what they have. It shows the worth of everything in the wild, and inspires people to find their true selves and lead a better, more peaceful life.
Freedom Writers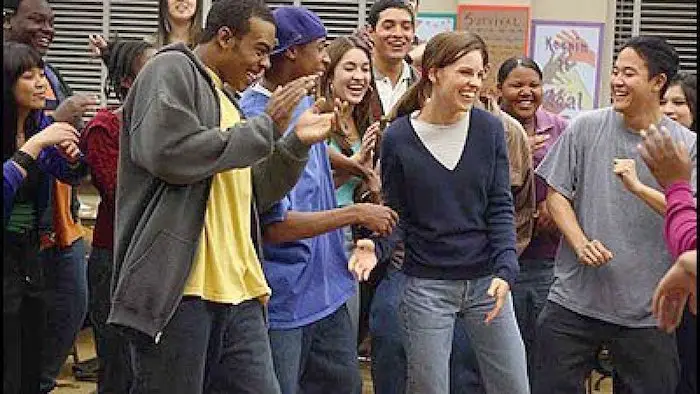 Released in 2007, this movie explores the relationship between teachers and students from a different angle.
Erin Gruwell brings a teacher who encourages her students to be open about life and career options. Addressing the teenagers' problems, struggles, and ideologies, she helps her students to get out of the dark phase of adolescence.
The movie dialogue, "Everybody thinks we should be happy because we are young. They do not see the wars we go through every day", is a real gem. The movie inspires us to look at teenagers and their problems from a different angle and help them get out of difficult situations. 
If you are trying to watch this movie by unblocking a Netflix library with a VPN, you must read up on avoiding being detected by Netflix when using a VPN. 
The bottom line
The above list undoubtedly contains some of the best inspirational movies of all time, but this isn't it. There are many other such movies and many ways to find them. For example, using some filters before watching a movie can help.  
Let us know which of the above movies you watched and which inspired you enough to drive a real-life change in you.