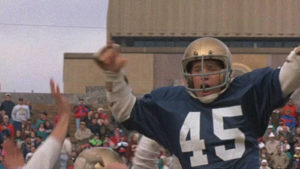 Who doesn't enjoy a sports movie? Sure, there are some pretty cheesy ones out there, but when they're done well, there are few things that are better than curling up on the couch with a good sports movie.
The sports movie genre is very well-established. From movies about typical sports like baseball and football to movies about betting subjects like NFL odds, it seems like there is a movie for almost every single sport and every single sports-related topic.
As it is with all other film genres, there are a fair amount of good and bad sports movies. In this article, here are the top five best sports movies of all time, in no particular order.
The Karate Kid (1984)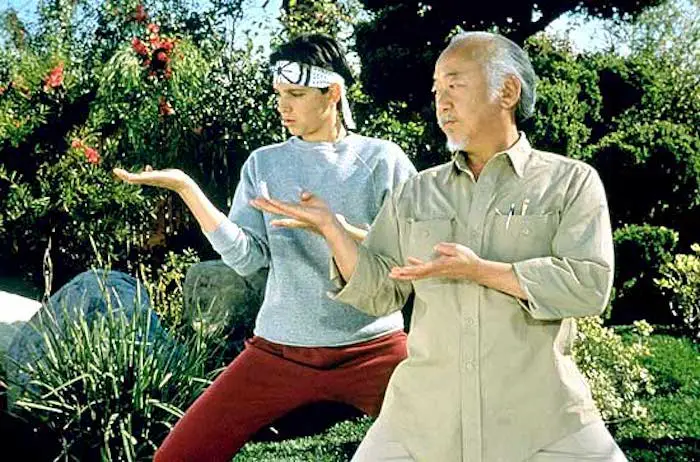 The Karate Kid might not be a true story, but its impact on the movie world and the sports world is undeniable. Directed by John G. Avildsen, the same man who directed Rocky, this film tells the beautiful and heartwarming story of a kid named Daniel who trains with his neighbor, Mr. Miyagi, after getting brutally beaten up by some bullies at school. 
Everyone can see themself in Daniel, a sensitive, down-on-his-luck kid who gets a chance to be cool for once. The relationship between Daniel and Mr. Miyagi, while it is based on tough love, is fulfilling and beautiful, especially when all their hard work pays off in the end. 
This is truly one of the best sports movies and arguably one of the best movies of all time that we can watch again and again.
A League of Their Own (1992)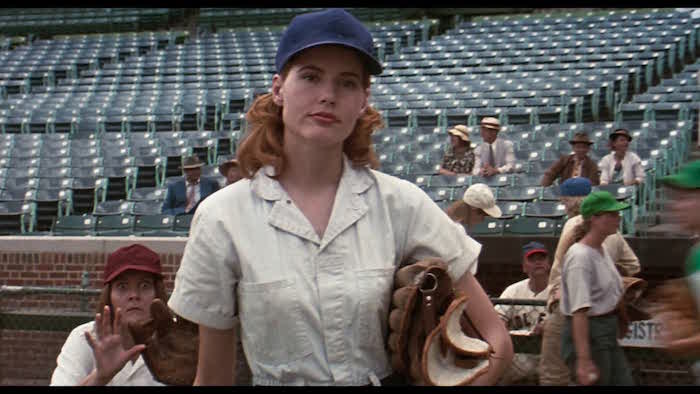 Next on this list is the classic A League of Their Own. Starring huge names like Madonna and Tom Hanks, it tells the fulfilling story of a women's professional baseball league during World War II. 
The strong relationships, positive and negative, between the women on this baseball team and how they hurdle obstacles in a sports world not designed for them elicits strong emotions, especially since women's sports are still highly under-watched, under-marketed, and underappreciated in this day and age. 
There aren't too many sports movies specifically about women's sports, and it is refreshing and wonderful to see women dominate a sport, especially in a different time.
Rudy (1993)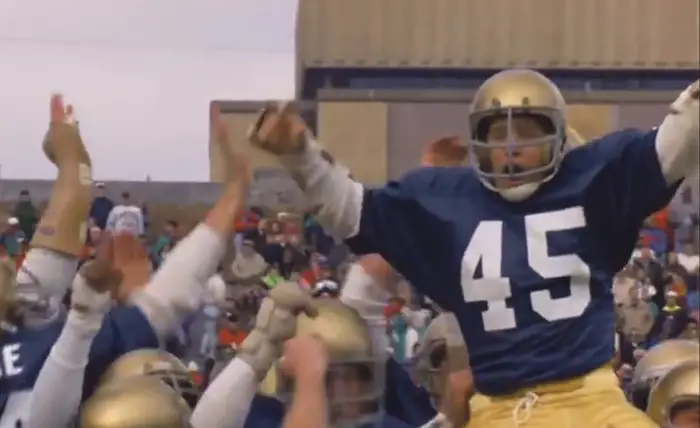 Rudy is a rather unique sports film. The victory of the film is the single opportunity of getting a chance to play football instead of a team winning a championship. Every person can see themselves in the title character Rudy Ruettiger, who is just a person who has a big dream. 
He refuses to give up on this dream, and even though it seems impossible, his dream comes true in the end. This film is inspiring in a realistic way. 
As the inspiring, ambitious, and slightly pitiable Rudy, Sean Astin's performance is endearing in all the right ways. Rudy teaches audiences that no dream is entirely out of reach.
Miracle (2004)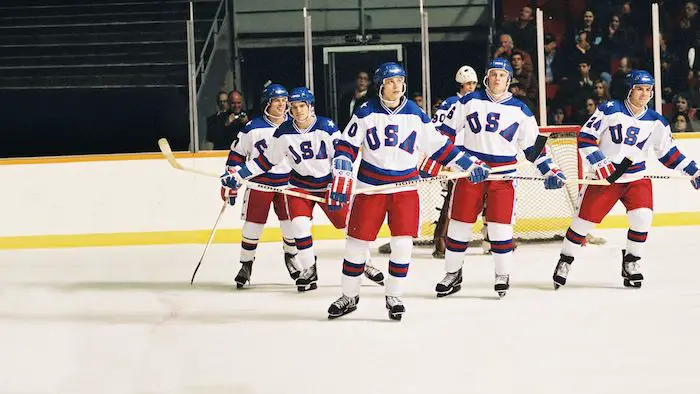 Miracle is one of those rare sports films that incites an invigorating amount of patriotism and spirit, the kind that makes one emotional. This film tells the beyond inspiring true story of the 1980 U.S. Men's Olympic Hockey Team, a group of underdog, inexperienced young men who fight and claw their way to a meaningful victory against the Soviet Olympic team. 
This victory, which is one of America's most well-known and most famous sports stories, came at a crucial time, one in which the political conflict between the U.S. and Russia is at its peak. 
Kurt Russell delivers a compelling and emotional performance as U.S. head coach Herb Brooks, and the rest of the stellar cast somehow manages to make the audience care about every single player on this hockey team. Miracle earns a space on this list due to the layered sports and political impact that it had on the world and our country.
Remember the Titans (2000)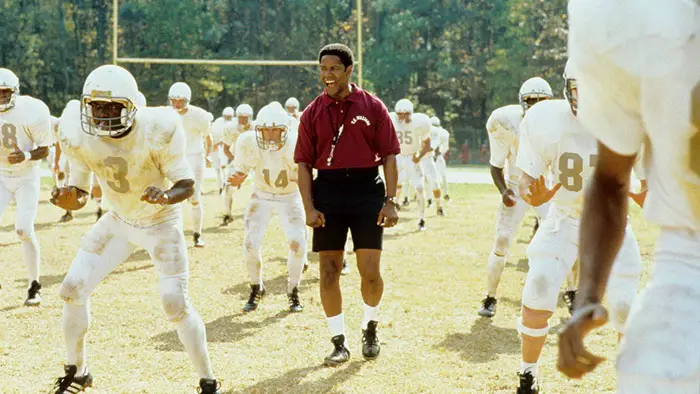 Remember the Titans is arguably one of the best sports films of all time. Starring Denzel Washington, it tells the heartwarming and inspiring story about both high school football and the mending of tense race relations in a 1970s Southern town. 
This film is so good because it is far more than a story about high school football. It is, more importantly, a film about people who, through football, show the world that they are equals in a time and society where racism is, unfortunately, highly prevalent and normalized. 
It may sound cliche, but Remember the Titans conveys that football helps bring people together.