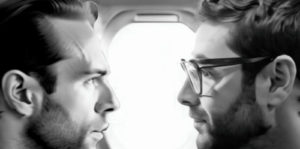 Are you ready? It's here. Hooroo Jackson's feature film, Window Seat, is officially the first All-Artificial Intelligence-generated movie I've seen. Walt Disney's 1937 Snow White was groundbreaking in the world of animation. Now will this thriller do the same? I think we all know the answer, but here we go.
Window Seat is the story of Tom and Millie, who are on a flight across the country to be with Millie's sister as she is giving birth. Trouble brews as news of a private chat session about the treatment of female employees from Tom's company is released to the public. His business partner, Addison, is poised to be the "face of the scandal" as the company might have mass resignations in its future.
To make matters worse, Tom and Millie are good for one another, though bickering seems to be their best form of communication. Also, Tom's childhood bully, Raven, is on the flight, and he is able to snag some alone time with Millie… if you know what I mean. Lastly, what are the odds there's a problem with the plane?
Under the guidance of "filmmaker" Hooroo Jackson, Window Seat is 100% AI-Generated. AI wrote the script with Jackson's prompting, animated every scene, and performed all the vocals. So does an all-AI movie look like the real thing? No. Not by a mile. The best thing I can say is that I admire Jackson's attempt, and the film is eye-opening to the possibilities for AI in the future. Where it "works" is in the dialogue and vocal performances. I'll admit I wasn't exactly sure if the voice acting was real. The recitation of lines was good, but there was no evidence of a genuinely emotive delivery.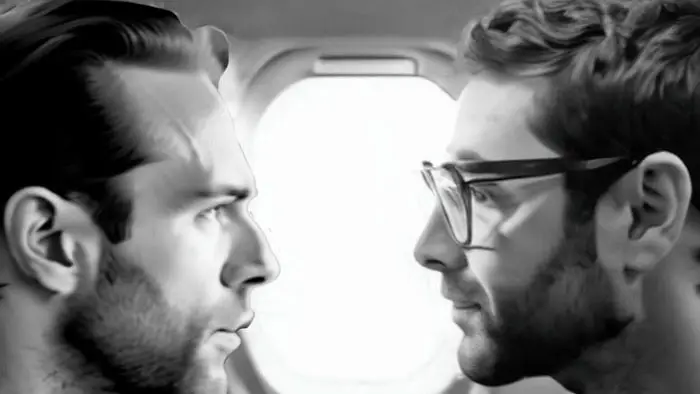 "…Tom's childhood bully, Raven, is on the flight…"
Animation-wise, Window Seat was all over the place. The animation used was from Runway V2. Like Robert Rodriguez's El-Mariachi, each cut is a few seconds with no extended takes. The character design is inconsistent. For example, Millie looks different throughout the film. The funny one was Addison attending an office party, and it became a party at a Chuck E. Cheese-like location.
If you've ever played with AI images, you know what warping effects of the body almost always happen. Eyes don't point in the same direction, and just forget trying to match up mouth movements with dialogue. You'll also notice that the airplane rows either have four seats or twelve. Seeing various iterations of nuns was particularly hilarious.
Story-wise, Window Seat tells an interesting narrative. We've got the dual track of the social-media takedown of Tom's business with his childhood bully making moves on Millie. Let's just say we got through the story with almost no subtext to place at its foundation. In other words, things happen, but with no emotional depth to guide them.
There are funny moments derived from the limitations of AI. In one scene, the plane is missing its tail. Any text on the screen is in gibberish. The look of horror as the plane is crashing is crazy. I also chuckled at some AI-written commercials.
Is Window Seat a good movie? No. Would I recommend that you see it? Yes. Just so you can see how close, or not, we are to make an actual AI movie. Plus, it's interesting to note that the tools are available for you to make it yourself right now.
For more information about Window Seat, visit Hooroo Jackson's LinkTr.ee.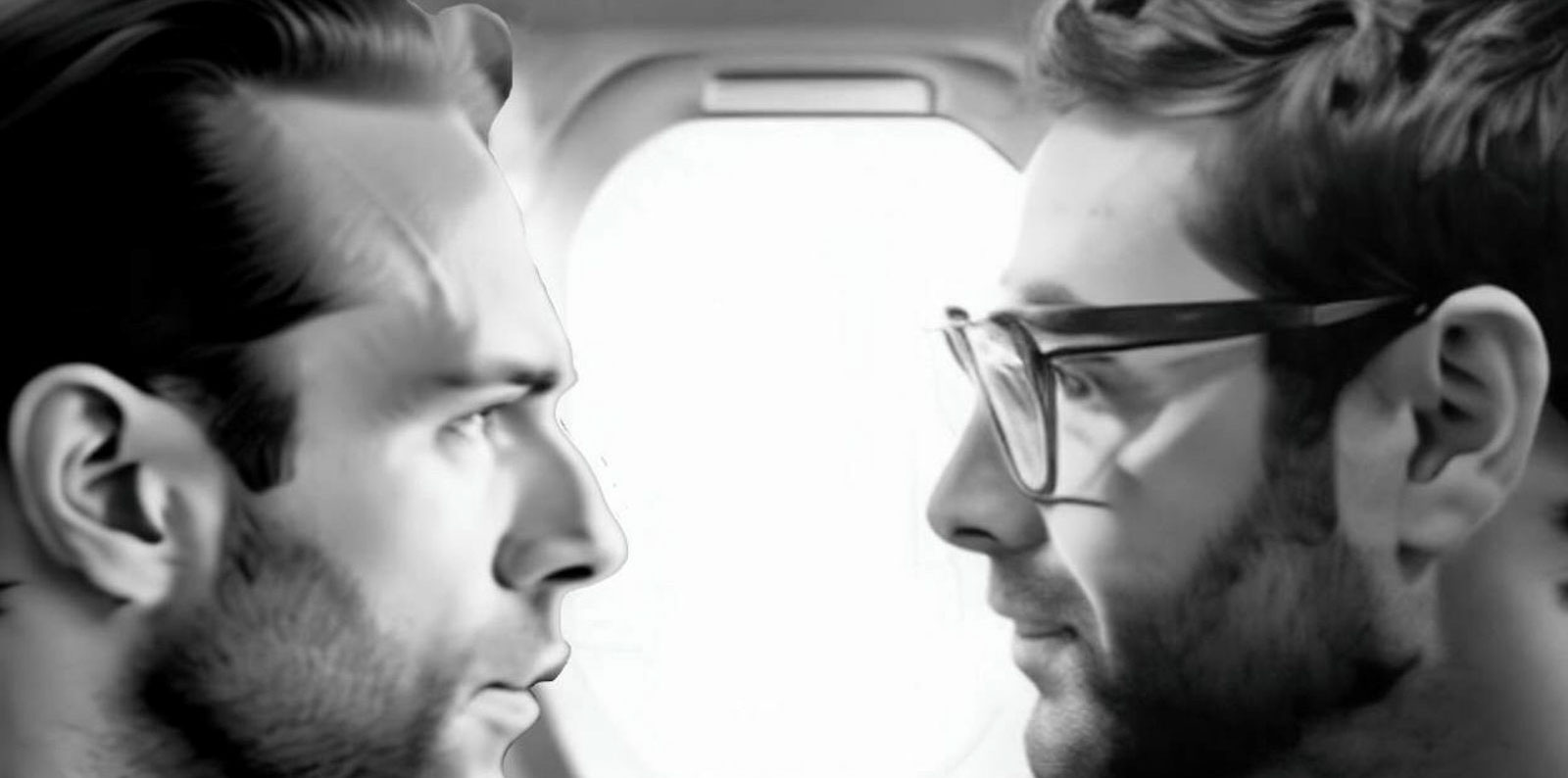 "…I admire Jackson's attempt..."