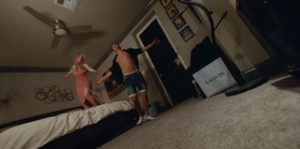 "What if I was double booked at an Airbnb?" That seems to be what is on everyone's mind these days, as there is no shortage of nightmare scenarios set in online homestays. Writer-director Mary Patel-Gallagher enters this subgenre with Holistay. The film, a hybrid of criminal suspense and supernatural thriller, is laden with an abundance of dialogue. Strange things do occur, as you might expect.
In Holistay, Irish couple Finn (Gavin O'Fearraigh) and Branna (Erin Gavin) and Tony (Steven Martini) and Gia (Gabriela Kulaif) from Queen, New York, are forced into the awkward double-booked situation. As it turns out, things are not what they seem, as one of the couples is hiding a criminal secret involving money and illegal transport. Tensions simmer until inevitably boiling over… then the banshees come.
Yes, what Airbnb story would be complete without a supernatural bent? Apparently, there are banshees and Druids among the characters in the film. No, there is no real suspense or menace building. The story is not a slow burn. It is just slow.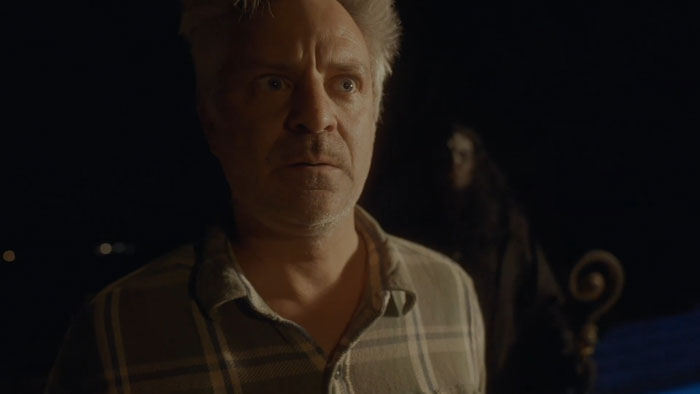 "…one of the couples is hiding a criminal secret…"
Let's face it, frightening Airbnb plots are with us, and they don't seem to be departing any time soon. Unfortunately, this is not the most shining example of the genre. The pacing is cumbersome and difficult to watch. But, while the setup is not original, this conundrum always makes for an interesting experience. However, at least Patel-Gallagher makes a modest effort to create suspense with limited resources. Plus, the cinematography is more than passable.
In this way, I admire filmmakers because they are trying to build something from virtually nothing. Back in the 1990s, there was no technology available at our disposal. Now you can make, edit, and broadcast your own film from your phone in about six hours. So bravo to the filmmakers who are taking advantage of new technologies and creating films. This is a celebration of the true spirit of independence in film.
The results can be good or sometimes might not be any good, but artists are trying! And that is what is important. The artists behind Holistay are trying to create what others do not even try to. Therefore, I applaud the bawdy, ballsy films like this and hope we see more of them.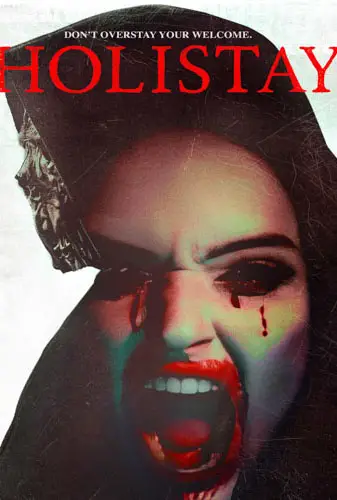 "…I applaud the bawdy, ballsy films like this..."