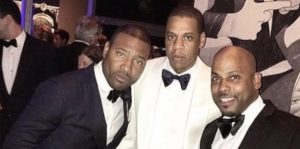 The titular lead of Who is Gatsby Randolph promises to give his audience the keys to "cracking the code" of Hollywood access. And Kobe "Gatsby" Randolph has certainly done just that. In his short tenure in town, Randolph was able to perpetuate a persona of a modern gadabout, rubbing elbows with such A-list celebrities as Steven Spielberg, Jay-Z, and Beyoncé.
The film promises to give us a deeper look into the young man's mind, his past path leading to Tinseltown, and those who have followed him on his journey. By spending only a few moments with Randolph, it is easy to see why people would be pulled into his orbit. He radiates charisma that could beguile the best of them, capable of fast-talking his way into, or out of, any situation.
"…providing access into Randolph's world by walking us through his life and those within it."
Director Marcus Turner's meta-documentary approach frames the story like a modern-day episode of Lifestyles of the Rich and Famous, but with a Robin Leach-like host providing access into Randolph's world by walking us through his life and those within it. While his aspirations far exceeded his Tennessee roots, but that did not stop Randolph from opening up a nightclub before he was not even old enough to drink at it. He parlayed this experience into a trip to Los Angeles that resulted in a lousy deal that left him without purpose or residence.
Like a Brahmin James Bond, he was shaken but not deterred. Randolph began snaking his way into various parties while cultivating a persona of "Gatsby." This built a heavy cache of socialite images that he could use to further promote himself. The crown jewel of his escapades was landing a spot within the Vanity Fair Oscar party, a veritable who's-who of Hollywood elites. I will not reveal exactly how he did this as it is a highlight, but I will say he possessed a golden statuette that served as his ticket.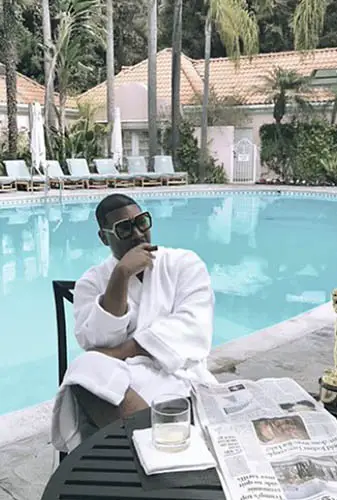 "…carries with it a soundtrack that must have cost millions of dollars..."