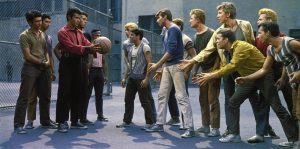 TCM CLASSIC FILM FESTIVAL 2021 REVIEW! West Side Story takes place in Manhattan, where the Jets, a gang of young, Caucasian men, have ruled the streets for years. However, the Sharks, a gang of Puerto Ricans, have moved into the neighborhood and challenged their right to the streets, creating a precarious livelihood for all involved. The narrative is a love story between Jet affiliate Tony (Richard Beymer) and Maria (Natalie Wood), sister of Bernardo (George Chakiris), the leader of the Sharks. Their innocent connection causes trouble for all the Jets, Sharks, and their family.
While it has stood the test of time, there is an aspect of the film that has not aged well: the choreography. I'm struggling with critiquing this, as it is incredibly vibrant and infectious while still managing to come across as corny and slightly unrealistic. The reality of the choreography is that it's well planned and well-executed, but its exaggerated nature struggles to accommodate itself to more modern audiences. West Side Story, however, even in its silliest moments, has a way of resonating and making connections with everyone watching. The choreography is lively and so well executed that those watching cannot help but appreciate every brilliant moment brought to life by Jim Robbins and the talented cast. In particular, funny-man Riff (Russ Tamblyn) finds a way to make every movement beautiful and create a movie that even those thoroughly opposed to musicals, such as myself, could possibly love.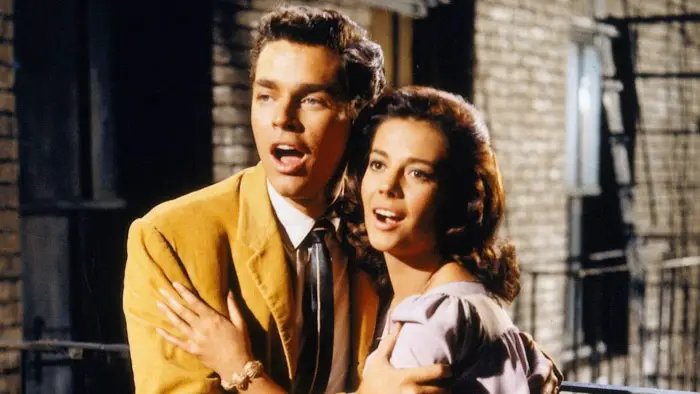 "…a love story between Jet affiliate Tony and Maria, sister of Bernardo, the leader of the Sharks."
I've always struggled to appreciate musicals, as they feel fabricated and unrealistic compared to the majority of other titles. West Side Story is the film that opened my eyes to the potential brilliance of what stage plays, Broadway, and musicals, in general, had to offer the world. I can remember sitting in my sixth-grade music class watching this for the first time and realizing that musicals have so much to offer if properly carried out. There's a bit of nostalgia that resurfaces every time I watch it that refuses to allow its value to depreciate in any way. My love for this movie has remained as strong as ever. Directors Jerome Robbins and Robert Wise, through talent and hard work, helmed an incredibly brilliant and well-received production.
When you think of English literature, there's a good chance that William Shakespeare is one of the first names that comes to mind. His prowess transcends all genres, but one of his most powerful and popular plays is Romeo and Juliet. While they are young and immature, their story of love and passion resonates with people of all ages. West Side Story adapts Romeo and Juliet into something more modern but just as beautiful as Shakespeare had intended. The gut-wrenching story of Tony and Maria, as well as the Sharks and the Jets, creates tides of emotion that viewers are incapable of controlling.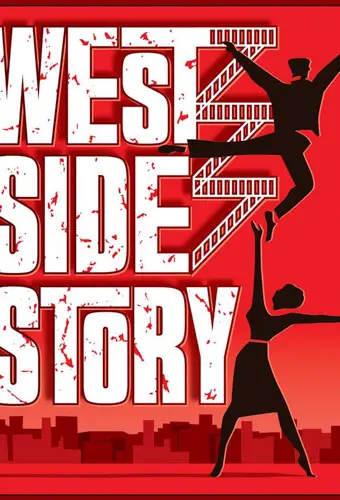 "…has remained among the best [musicals] I've ever seen."