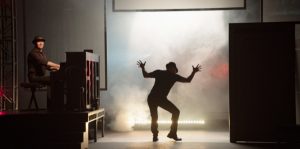 Before there was Kelly Clarkson, there was Sam Harris, the singer, not the famed atheist. Who is Sam Harris? In 1983, he was the grand prize winner of the first competition reality show Star Search with Ed McMahon. Anyone who grew up in the 80s knew Sam Harris because we only had less than ten television stations, so Star Search was must-see viewing. What happened to him afterwards is told in Andrew Putschoegl's Ham: A Musical Memoir; the keyword is "musical."
To manage expectations, it's best just to say what kind of film this is. Ham: A Musical Memoir is essentially the stage play of Sam Harris' one-person show captured for posterity's sake. Much like Hamilton, director Andrew Putschoegl captures the show as if we had the best seat in the audience. There's nothing particularly ground-breaking in the way it's shot, while at the same time, there doesn't need to be.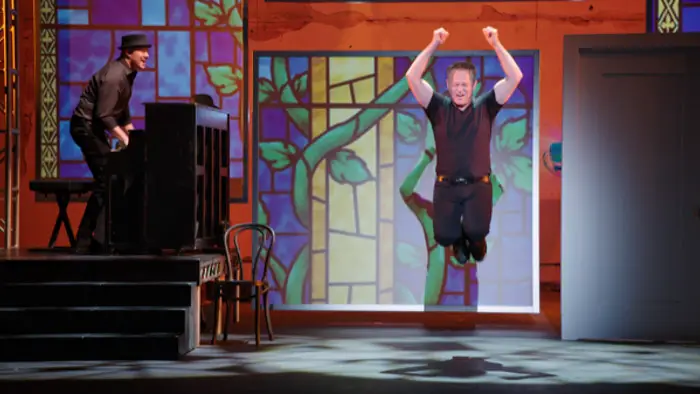 "…Harris is still a ham in the sense that his life is all about performing."
The title of the show, Ham, says it all. Sam Harris is a performer, and if you've ever seen him on Star Search, you know how charismatic he is on stage. Not to date him, but Star Search was in 1983, and at this stage in his life, Harris is still a ham in the sense that his life is all about performing. He mugs for the audience, chews the scenery, does impressions as an homage to those who influence his life, and belts out song after song in cabaret style.
The show is his biography growing up in Oklahoma during the 60s and 70s. As a child, Harris was born for the stage, performing at family gatherings and then in talent shows. At five, he wanted to play Helen Keller until he realized she had no lines. Harris documents his life not only as a performer but as a closeted gay man through most of it. He lived in a time when those who were LGBTQIA+ had to keep their sexual identity a secret to find work and stay alive.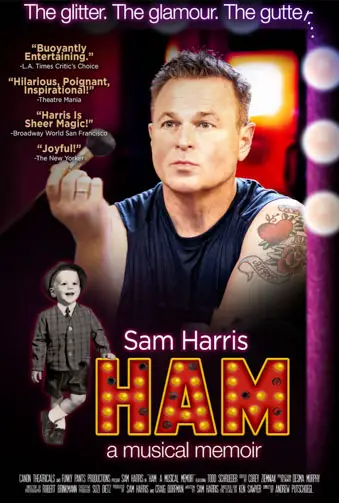 "…faded away...into the world of stage and theater…or what we West-Coasters call 'oblivion.'""