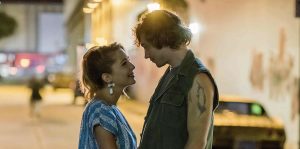 NEW ON HULU! In high school, I remember watching Moon Unit Zappa's performance of "Valley Girl" on Solid Gold. The song was my first exposure to this mystical land on the other side of the Hollywood Hills. First, the song then comes the movie starring Nicolas Cage, in an L.A. version of Romeo and Juliet. All this to say, that what was once a movie set during my adolescence is now today, a period piece and an 80s nostalgic musical in Rachel Lee Goldenberg's Valley Girl.
Much like the original, Julie (Jessica Rothe) is the ultimate Valley Girl. She's popular donning the trademark big hair and shoulder pads of the 80s and dating the even more popular Mickey (Logan Paul). Julie also hangs out with her best girlfriends, including Karen (Chloe Bennet), Loryn (Ashleigh Murray), and Stacey (Jessie Ennis). The girls enjoy hanging out, going to the mall, and singing and dancing in perfect choreography with everyone else.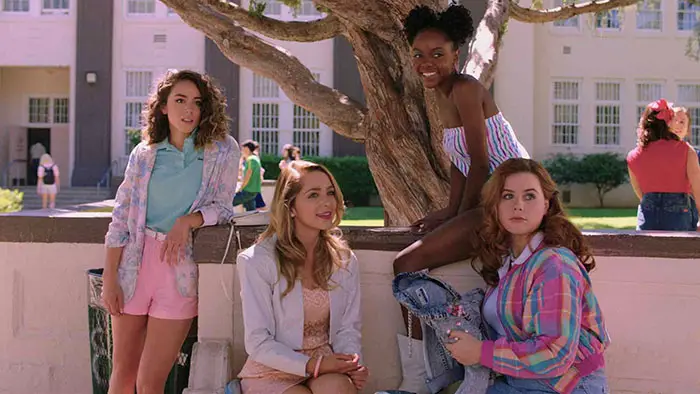 "…Julie attends a party…and meets one of the weirdos living over the hill…"
It's not until Julie attends a party, that she realizes she lives in a bubble and meets one of the weirdos living over the hill in Randy (Josh Whitehouse). Randy and his bandmates, Sticky (Mario Revolori) and the unnamed character played by Mae Whitman are crashing, and it's just a matter of time before there's a confrontation. From here, the story is pretty straightforward. Julie and Randy fall in love, but everyone thinks Randy is no good for her because he lives in Los Angeles. Mickey is upset that he's dumped for a "loser." Then Julie's parents (Judy Greer and Rob Huebel) feel that she could do better and lastly, Julie's friends are upset that she's spending soo much time with Randy, instead of them.
I should reiterate, this is a musical and it's loaded with nothing but the Solid Gold Hits of the 80s, including the Go-Go's "We Got the Beat," Madonna's "Crazy For You" and "Material Girl," Hall and Oat's "I Can't Go for That (No Can Do)," Soft Cell's "Tainted Love," and so much more on a soundtrack you can't only mail order from K-TEL. Some songs are used as background music, but the cast sings most of them as they are interwoven into the main story. Guess where David Bowie's "Under Pressure" fits in the storyline. Let's also include Mandy Moore as the film's choreographer.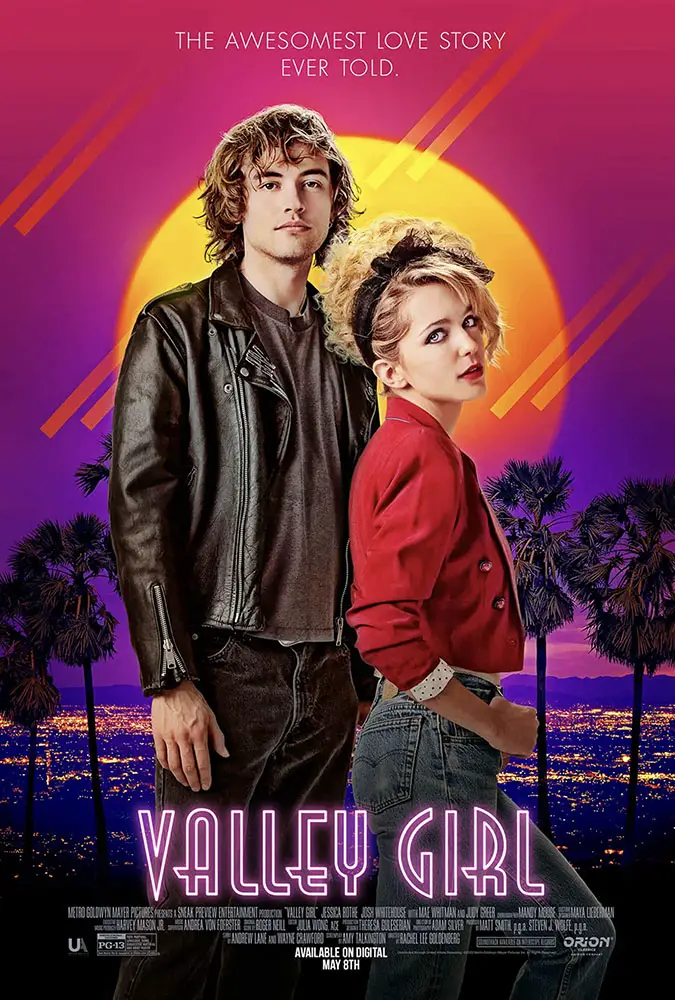 "…a fun movie and, for me, nostalgic as hell..."