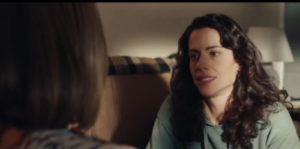 One thing to come out of the lockdown was an awareness that there are individuals in our neighborhoods suffering in life alone. Director Samantha Lavin and writer Jess Waters' short film, Val-e-ree, is a story of trauma and isolation that existed before the lockdown and still exists today. The story is about Val (Maryfrances Careccia), a former firefighter who lives in a seedy motel room.
Val is alone, unemployed, and angry. She finds herself in this situation after being raped on the job and, as a result, suffers from debilitating agoraphobia. Val is pushed to the edge when a package of her medication arrives at the motel office when she specifically requested that it be brought to her room. The agoraphobia makes it impossible for her to walk across the courtyard to retrieve her meds on her own.
Val asks for help from her friend Lorrie (Jennifer Winslow). More than willing to help, the neighbor encourages Val to take that first step and consider getting the package herself. But unfortunately, Lorrie's insistence triggers a memory of Val's assault, and she demands that Lorrie leaves.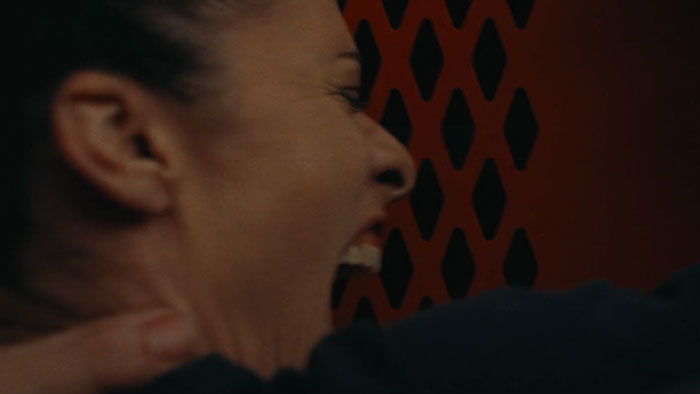 "…after being raped on the job…suffers from debilitating agoraphobia."
What Lavin and Waters do in Val-e-ree is help us to empathize with Val's trauma and struggles with great sensitivity. This really should be the goal of every emerging filmmaker. It takes more than putting a camera on a tripod and letting it run to get feelings across authentically. Lavin gets up close to Val, giving her every bit of emotional energy to show us the character's fear and frustration.
But it takes two to tango. Maryfrances Careccia gives a highly effective performance. The story is told less by the narrative and more by the actor's deeply-felt expression of Val's feelings. In the end, this short drama plays out like a concerto of emotions guiding Val's ultimate arc on her journey toward "normal."
Samantha Lavin's Val-e-ree is an impactful short that will make you feel and find understanding and compassion for those who have suffered trauma alone.
For screening information, visit the Val-e-ree official website.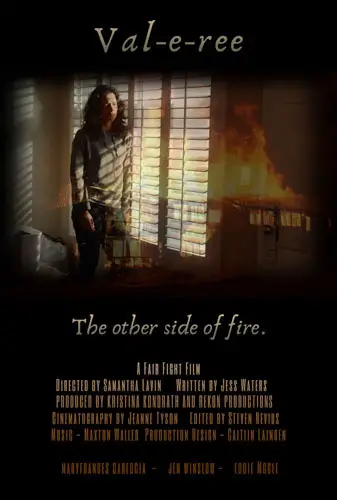 "…will make you feel and find understanding and compassion..."