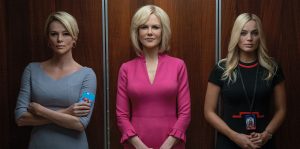 Whatever one may have to say about Fox News (and boy, do I have A LOT to say about them), the one thing you may never say about them is that they are feminists. So it seems ironic that one of the biggest feminist statements in film this year is essentially all about Fox News. Bombshell takes place before, during, and immediately after a wonderful time in history when the rug was pulled out from under the horrifyingly awful (both personally and politically) Roger Ailes and Bill O'Reilly.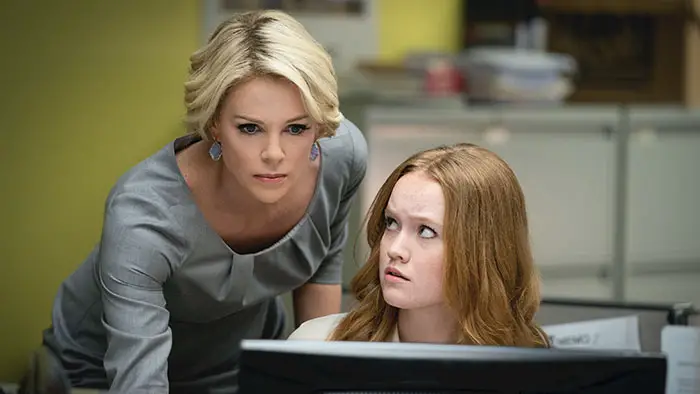 "…follows Carlson and Kelly with their own separate negative experiences with Fox News."
Some of you may not know about the kerfuffle, which involved many former and current female Fox employees claiming harassment or assault from both Ailes and O'Reilly, but watching this film is the next best thing to watching it unfold in real-time. Bombshell mixes reality with fiction by having two of its leading roles based on real people, Megyn Kelly and Gretchen Carlson. Charlize Theron and Nicole Kidman play the ex-anchors, respectively, while Margot Robbie plays Kayla Pospisil, a fictional associate producer. While O'Reilly is a monster, the focus is more on Ailes in the film, and he is played excellently by an unrecognizable John Lithgow.
Bombshell follows Carlson and Kelly with their own separate negative experiences with Fox News. Carlson getting fired after being kicked off of Fox and Friends and Kelly after her infamous online attack by Donald J. Trump before he ultimately, shamefully, became the president of the United States. Both endured harassment from Ailes and other top-level male employees at Fox News. Carlson was the one who started the lawsuit that ultimately felled the behemoth that was Roger Ailes. Kelly jumped on later. Robbie's character also experiences harassment from Ailes, and it is extremely uncomfortable to watch.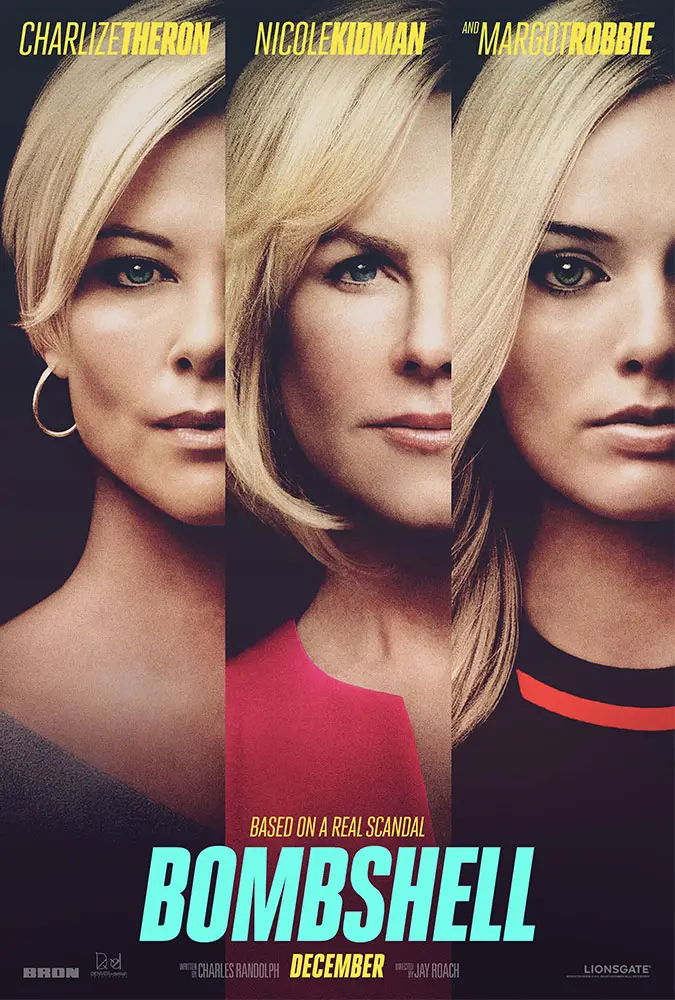 "…this star-studded cast and incendiary subject matter are bound to get it on the Oscar shortlist..."