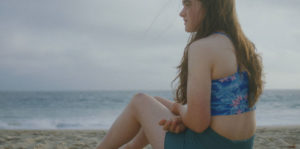 AFI 2022 FILM FESTIVAL REVIEW! We are all born as cherubs – angelic, naïve little beings, open to any experience, soaking in the world, all of its pathos and glory. We remain as such until a certain point when adolescence grounds us in reality; the wings are clipped, and a certain wariness/awareness creeps in. Filmmaker Anne-Sophie Bine's wonderful short drama Cherubs focuses on such a moment in a young girl's life. Without resorting to histrionics, she tells a tender tale that balances the fine line between light and darkness: the world is a bright, wonderful place when you're a teen, but then there's bullying, body changes, and the allure/threat of sexual proclivity.
13-year-old Basia (Juliet Rusche) attends a summer arts program wherein she sculpts a self-portrait. It's an apt metaphor for growing up, when your mind, body, and facial features gradually assume form. She wears earphones and is isolated from her more popular classmates, like her roommate Taylor (Olivia Vemulapalli), who seems to be growing up much faster. To add fuel to the angst, Basia's brother went to juvie for stealing a car. So when a hunky, much older counselor, Matthew (Tristan Thompson), invites Basia to her room at night, she goes, spurred by all the mysterious dark forces around her, unable to resist the temptation. She then makes up a story, eager to fit in, unaware of the consequences.
"…when a hunky, much older counselor… invites Basia to her room at night, she goes…"
Bine adopts a child's POV: basked in sunlight, the effervescence of youth is palpable, yet demons lurk just outside the frame. Rusche delivers a spot-on introspective performance. She's both shy and curious. She speaks volumes with mere glances. Thompson convinces as a seemingly trustworthy confidant with malicious intentions. Nothing here is overtly traumatizing. Bine is taking a peek into the abyss without ever tipping over.
Set in 2010, years before the advent of #MeToo and #TimesUp, Cherubs depicts a time when young people were perhaps more naïve and less aware of potential threats to their livelihood. Oddly, it also feels like a more innocent time when cherubs were allowed to be cherubs, their wings unclipped, ready to take on the world and all of its challenges. Bine laments and condemns with the softest of brush strokes.
Cherubs screened at the 2022 AFI Fest.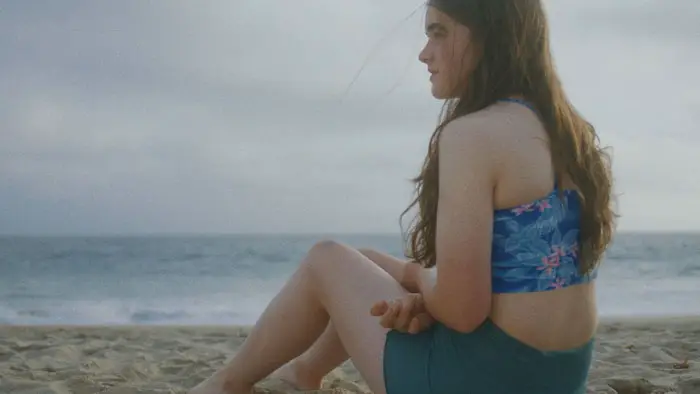 "…a tender tale that balances on the fine line between light and darkness..."