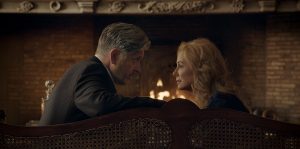 To say that Kathie Lee Gifford has had a versatile career would be a gross underestimation. Primarily known for her 15-year stint as a TV presenter on Live! with Regis and Kathie Lee, Gifford is also a singer, songwriter, and actress. Now she adds screenwriter to her resume, having scribbled the rom-com Then Came You, titled after Dionne Warwick and the Spinners' 1974 song. Helmed by Adriana Trigiani, the film is a refreshingly old-fashioned trip down memory lane, hitting all the familiar beats but buoyed by its leads' effortless charm.
Gifford also produces and stars as Annabelle, a lonely widow who travels to Scotland with her husband's ashes. Her ultimate goal is to visit all of their favorite film locations. However, she soon encounters Howard (Craig Ferguson), the somewhat brutish caretaker of the gorgeous but decrepit castle where she stays.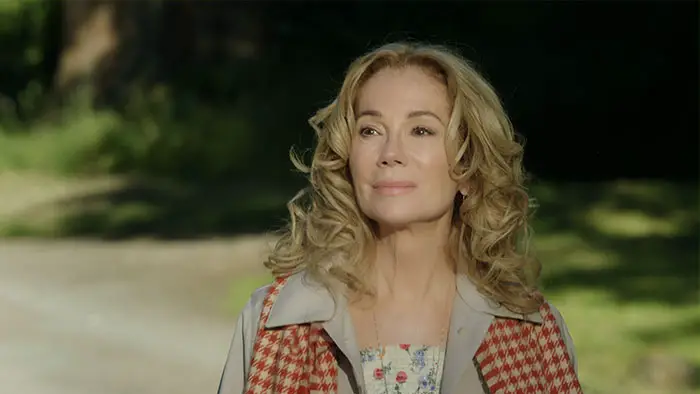 "…a lonely widow who travels to Scotland with her husband's ashes."
Howard prides himself on his hospitality, though things get quirky fast. Upon meeting Annabelle, he asks her to wear a flame-retardant outfit, in case his vehicle explodes. She ends up helping Howard with the plumbing. They get drunk, go fishing, and she woos him by singing with a band at the local bar. Love blossoms. The catch? Howard is on the verge of marrying the wealthy, highly unsympathetic Clare (Elizabeth Hurley). Hijinks ensue.
Originality may not be Then Came You's strong suit, as all but the most oblivious viewers will see where this is going. It's all about the journey. Trigiani makes sure her film moves at a brisk pace, with a sense of comic timing that's just as assured. She clearly has an affection for these characters, and it translates on screen. Not to mention the fact that it's still rare to see a film written, produced, and directed by women about sexagenarian romances. Props.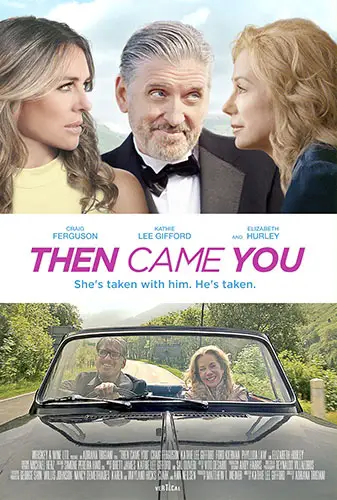 "…a low-key, old-school, charming-as-a-basket-of-kittens lark..."